Consumer Marketing Roundup: April 23, 2019
4 Trends from the Restaurant Leadership Conference
We weren't there, but Peter Romeo from Restaurant Business was and shared his observations in an article earlier this month, listing the following four takeaways about upcoming trends in the restaurant industry. (Note: While the reporting is his, many of the conclusions and speculations are ours.)
3rd-party delivery commissions are falling
"In the scramble to sign up restaurants in every nook and cranny of the country, the big third-party delivery services are realizing they won't get to 100% coverage if they insist on keeping 20% to 30% of a delivery ticket," he wrote. What this means for franchise brands is that the large delivery services are more willing to work with restaurants, making their percentage take a smaller bite from franchisees' bottom line.
Kitchens are growing, seating is shrinking
Delivery and off-premise business continues to rise (for now and the foreseeable future, though there must be a limit, barring 3-D food printing). Combine that with the trend of open kitchens so customers can see their food being prepared, and it's changing thinking about restaurant footprints and space allocation, as well as the unit economics and employment picture.
Technology is having a huge effect
(We knew that!) Romeo reported that A&W CEO Kevin Bazner "joked from the stage that the options available to operators like himself had likely increased in the minute it took him to walk from behind the curtain. But operators needn't and probably shouldn't move that fast in embracing it, he and others stressed." So while you can't ignore the impact of technology in restaurant operations (and profitability), the collective advice was to think it through and tread carefully -- especially when introducing it across the franchise system. (Note: Bazner will be profiled in the Q2 of Franchise Update magazine in late May/early June.)
Non-meat offerings are multiplying
Impossible! Burger, that is. After seeing the plant-based burger in independent restaurants, followed by its introduction at White Castle, Burger King has made the leap into non-meat, all part of a trend of catering to "flexitarians" as U.S. consumers eat less beef. Bazner, reported Romeo, said A&W is now experimenting with a plant-based burger too.
5 Social Media Platforms Likely To Influence Online Marketing in 2019
In the fast-moving world of social media marketing, everyone has an opinion and no one really can predict what's hot and what's not down the road. But every little clue can help franchise consumer marketing pros make decisions about which channels to focus on, budget for, and try to maximize in terms of their goals. In an article on MarTech Advisor, Russ Powell, head of marketing at U.K. search marketing agency Red Hot Penny, submits these 5 platforms as the ones to watch this year. More information on each is available in the article.
Tik Tok - He says China's short-form video app has more than 800 million users and has been testing ads in the U.S. and U.K. with four ad formats.
Twitch - Powell says this digital video streaming site, which has been around since 2011, is the place to be for marketers looking to reach fans of the growing e-sports market, as well as gamers.
Waze - Yes, the onboard talking GPS app that tells you where to make the next turn and how many minutes to your destination. Powell says Waze also currently offers four different types of ads, and that it's "ideal for marketers and food and beverage or travel and leisure brands."
Vero - No ads, but, says Powell, "Marketers may think there's nothing here for them, but brands can set up profiles and engage with followers organically. As users become frustrated with ads on other platforms and look for alternatives, Vero could be a great place to engage with people naturally.
WhatsApp - Yes, we all know this one! However, Powell notes, "with the integration of Facebook, Instagram, and WhatsApp, it's worth mentioning the impending introduction of ads." And, he adds, "there are a number of brands already using WhatsApp to great effect."
Hold That "Please Hold" Message Please!
No one likes being put on hold. You'd think after all these years that companies would realize that -- along with a couple of other things about what happens when consumers call them. Long waits mean hang-ups and a lost opportunity to make a customer feel they matter. Endless repetition of "Your call is important to us and will be answered in the order it was received" is not only obvious, it's inconsiderate. After all, while on hold people can get some work or reading done, which isn't easy when banal messages repeat endlessly every 30 seconds. Or a recording tells you how great the company is while you wait. Or tries to sell you something you don't want. Or tells you to visit their website, which you've already done, thank you, which is why you called! Nothing new here, other than companies continuing to needlessly alienate consumers when they could be building loyalty. A survey report from Clutch, a B2B research, ratings, and reviews platform, surveyed 501 people who called a business more than 3 times in the past 6 months. Lots of good data there for marketers! Find out what Clutch learned here, in the complete report.
Published: April 22nd, 2019
Share this Feature
Recommended Reading:
Comments:
comments powered by

Disqus
Prisma has reinvented the marketing supply chain with an end-to-end solution that makes it easy to design, customize, order, download, print, kit,...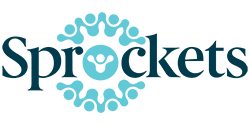 Sprockets is an AI-powered platform that helps franchisees maintain healthy staffing levels and improve employee retention. Our sophisticated...