How To Succeed at Online-to-Offline Marketing
When shoppers start on their buying journey, we know they often take a complex path through a variety of digital and traditional media to research and locate products and services.
They may start their discovery by browsing through brick-and-mortar retail locations, then jump to a more in-depth online investigation and remain online through the purchase. The reverse happens as well, with shoppers clicking through websites and social media, then seeking a local store to buy or pick up. Of course, consumers jump back and forth between online and in-person too. Again, the buyer's journey can be complex.
So what's a brand to do?
Integrated, omnichannel marketing is increasingly important as all consumers, especially cost-conscious Millennials, take twisting and turning paths to purchase. As part of omnichannel marketing, online-to-offline (O2O) media strategies are designed to educate and entice the 85 percent of consumers who say they shop in-store weekly, according to eMarketer - and that doesn't count grocery stores.
These aren't all Baby Boomers either. Younger shoppers tend to hit more stores or service locations when they head out. Millennials average four stores per week, according to the same eMarketer report. Research conducted by Roth Capital Partners found that nearly two-thirds of U.S. Millennials use a combination of online and in-store activity to research and purchase.
O2O and Millennials
Millennials will make up 75 percent of the U.S. workforce by 2025. If you want to sell to this generation (and others) as they shop from online to offline, consider the following.
Know what they're looking for. According to Google, potential customers are generally trying to figure out three things: inspiration for their purchase, help planning a trip to the physical location, and help narrowing down their purchase options.
Be where they're searching. No surprise that Millennials and Gen Z are spending enormous amounts of time on social media. In 2018, 83 percent of Millennials were using Facebook, 67 percent used YouTube, and 45 percent used Instagram; usage was closer to 30 percent each for Twitter and Snapchat. More and more franchises are localizing social messaging chatbots like Facebook Messenger to schedule in-store services such as repairs, spa and stylist appointments, and so on.
Realize what you want to say isn't always what they want to hear; adjust accordingly. Sprout Social claims marketers are focusing on social content on posts that teach and tell stories. Meanwhile, consumers are looking to your social media to find discounts and sales (73 percent) and to see new products and services you're showcasing (60 percent). However, there is a common ground where consumers are interested in social posts that teach them (59 percent). Consider actively promoting sales, special store events, and product launches on your franchise and local social accounts. YouTube is ideal for teaching about product or service use.
Be where they're buying. Google tells us that 61 percent of shoppers would rather shop with brands that have physical locations instead of with brands that are only online. And when they have an item they need or want immediately, almost 80 percent will go to the location to buy. Millennials shopping at your locations are quite possibly on your website, local landing pages, or social media when they're in-store. More than half consider getting deals (or coupons) on their phones when in-store "cool or useful," according to Google.
Don't forget in-store pick up or drop off. "Buy online, pick up in-store" (BOPUS) locations doubled in 2018. Consider options for upselling through remarketing efforts for those who order online and then come to your physical location where they can add on purchases.
Understand how to attribute leads and optimize. This part is admittedly tricky. Technology is improving in this area. Partnering with a media agency that has deep experience tracking touchpoints and optimizing campaigns ensures you can connect the dots and generate more leads.
Perhaps the most important thing for franchise marketers to keep in mind is to be a good partner to your agency. If you're not willing to share your prospecting and customer sales data - whether generated online or offline - with your media agency, they can't match sales back to marketing efforts to truly understand success. Look at your agency as an extension of your own team. Together, you can develop and optimize O2O commerce strategies that drive sales.
Andrea Brandon is vice president of marketing and creative services at Mindstream Media. She works across the organization and its client base to build awareness and generate leads for both the agency and its franchise brands.
Published: July 8th, 2019
Share this Feature
Recommended Reading:
Comments:
comments powered by

Disqus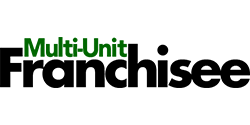 Published quarterly, Multi-Unit Franchisee Magazine is dedicated exclusively to Multi-Unit Franchisees. It delivers vital information and business...
Oct. 18-20, Atlanta, GA. An exclusive event for franchisor CEOs, Presidents, COOs, CDOs and Franchise Development Executives.