KPIs That Matter: How Melt Shop Chooses and Uses Them To Grow
We asked Aarti Mehta, Director of Marketing at Melt Shop, what marketing KPIs are most important to her brand, and why.
Since launching our franchise program in 2017, we have relied heavily on key performance indicators (KPIs). These include online ordering through our native channels and mobile app, as well as in-store sales and foot traffic to help guide us in our decision-making process - not only for our company-owned stores, but also for our franchise partners. These performance metrics have given us a snapshot of what has resonated with our guests, not only from a menu offering standpoint, but also with our new mobile app and loyalty program, and even how we are performing operationally in our stores.
As a result of measuring these performance KPIs, we have been able to make smarter decisions across the board - from our training programs and operational protocols to what we are offering our guests. One area we took a closer look at in 2019 was our menu, including our core and limited-time offerings, to see where we could innovate and provide more options to appeal to a broader range of consumers.
Zeroing in on these KPIs translated into big wins for us. For example, over the summer we debuted a lineup of three new melts called our "Summer Favorites." Once the promotional period ended, we reviewed our overall sales and saw that our Chicken Bacon Ranch melt performed exceptionally well, selling 39,000 sandwiches across 15 units during the three-month limited promotion. We decided to make it a permanent offering on our core menu in October. Since then, this menu favorite has accounted for a considerable portion of our Q4 sales.
Brand awareness also remains an important KPI, which we work to develop through a variety of tactics. These include targeted marketing and public relations campaigns, as well as social media and influencer engagement. When the first Melt Shop opened in New York City 9 years ago, all of our initial growth took place in the city until we opened our first restaurant in upstate New York in 2015. This concentrated growth allowed us to build a solid level of brand awareness in our hometown before branching into new markets.
Since the launch of our franchise program 2 years ago, we have grown at a rapid rate, with our system nearly doubling in size in 2018 alone. Because of this, we have collaborated with third-party vendors to help us generate brand awareness in newer markets like South Florida.
Melt Shop occupies a unique niche in the fast casual space, existing in the sweet spot between want versus need. In analyzing consumer insights, we learned that our guests make the conscious decision to visit our restaurants because our food is emotional to them. One of our primary focuses in 2020 will be to see how we can play more into that emotional connection and desire, as well as creating a digital ecosystem where we leverage all tools - from social media to paid ads to loyalty - to drive more sales and traffic for our restaurants systemwide.
Published: January 7th, 2020
Share this Feature
Recommended Reading:
Comments:
comments powered by

Disqus
Conferences
InterContinental, Atlanta
OCT 18-20TH, 2022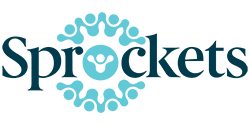 Sprockets is an AI-powered platform that helps franchisees maintain healthy staffing levels and improve employee retention. Our sophisticated...
Our company is focused on helping entrepreneurs and companies that are looking for a new opportunity or to expand in new markets.