Massage Envy's Chief Brand Officer Believes in the Power of Social Media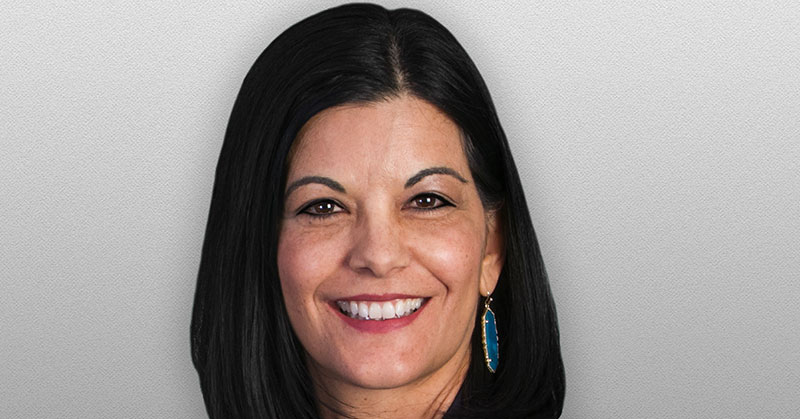 Debbie Gonzalez loves trying new and fresh ways to market a brand. Before moving into franchising with Massage Envy in 2014, she held marketing leadership roles at Kellogg's, Gerber, Herman Miller, and PetSmart. Today, as chief brand officer for Scottsdale, Az.-based Massage Envy, Gonzalez says the work she does has a familiar feel. "These companies all share a focus on health and well-being, two personal passions I have been able to extend to my professional passions."
Gonzalez is an active leader who believes in the power of social media. Last year, for example, Massage Envy introduced a rebranding campaign called "Because Everything." The goal was to educate consumers on the importance of total body care, and to get them thinking differently about massages and skincare services and incorporate them regularly into their wellness plans. (See the brand launch video: http://bit.ly/1o7efmu).
Gonzalez was also behind the controls last year when the brand launched its first Father's Day social campaign, #HugDrive, which arose from the idea that hugs, like regular massages, also can improve overall well-being. The campaign garnered 24,000 pledges, and for every pledge Massage Envy donated $1 to the Arthritis Foundation, up to $10,000.
Market research and customer data analytics are front and center for Gonzalez. One of the first tasks she took on when she joined the company was to pore through all the information she could find about the industry, and then filled any gaps with additional research on customer segmentation, brand tracking, and behavioral analytics.
"Once we pulled the insights together, developing the next chapter of the brand's story became clear and exciting: getting consumers to understand that this category is not just about convenient and affordable massage and skin care. These are things that should be proactive and integral parts of everyone's well-being journey," she says.
With two decades of marketing experience, Gonzalez says she is relishing working with her team to develop new programs to drive new guest counts and increase revenue per customer and member retention.
Describe your role as CMO.
My actual title is chief brand officer, and I think that is an important distinction in this business. My role is to help grow the business for our more than 1,150 franchised locations. This requires a deep understanding of the beliefs, behaviors, and motivations of our target consumer, and developing programs that drive new guest counts, increased revenue per customer, and member retention.
What's unique about your position at Massage Envy?
My position as chief brand officer is different than at most companies. We are in the service business and count on more than 35,000 associates across our franchise locations to deliver the brand promise over 50,000 times each day. So when I use the word "customer," I am often referring both to members and guests, as well as to the therapists, estheticians, managers, and front desk associates who work in our locations. My team is organized into two groups: one that manages consumer brand marketing, and one that manages employee brand programs. The two groups work closely to ensure that we are delivering the brand promise ("We help you take care of you.") for both sets of "customers."
What's the most challenging part of being a CMO today?
The role has certainly evolved as technology has advanced and provided more sophisticated and effective ways to reach existing and prospective customers. Marketing used to be considered primarily a creative field, but today it is critical that a CMO also be versed in data analytics and technology innovation.
What are the 3 most important keys to being an effective CMO leader today?
The role of CMO today extends far beyond what was once defined as marketing. Technology has changed the way customers behave and their expectations of businesses and brands. They expect you to know them and give them a seamless experience: what they want, when they want it, and how and where they prefer to engage. Effective CMOs must leverage data and analytics to fully understand customer wants, needs, and behaviors; develop a vision for this end-to-end customer experience; and work hand in hand with IT and operations partners to deliver it across all customer touch points.
How do you go about creating a "customer-centric" marketing and brand philosophy?
One of the favorite parts of my job has always been market research and customer data analytics. When I joined the company, one of the first tasks I took on was to pore through all of the information we had about the industry, marketplace, the competition, consumer perceptions of the brand, and member/guest behaviors. We then filled in the gaps with new pieces of research, including customer segmentation, brand tracking, and behavioral analytics. Once we pulled the insights together, developing the next chapter of the brand's story became clear and exciting: getting consumers to understand that this category is not just about convenient and affordable massage and skincare. Rather, these are things that should be proactive and integral parts of everyone's well-being journey.
How do you prepare a marketing plan and execute the strategies?
I start with the very simple premise that there are only two ways to grow sales: grow your customer base and/or increase revenue per customer. We look at what the data tells us about customer acquisition, retention, frequency, and spend per visit trends to determine where opportunities exist and where to prioritize our focus. Customer research is critical in this process to help diagnose the "why" behind the trends and develop effective plans based on customer insights and behaviors. Then, as we think about execution, we determine what tactics are best managed nationally, regionally, or even most effective if done at the unit level. Cross-functional collaboration, open lines of communication out to the field, and clear definition and tracking of success metrics are critical throughout the process to ensure flawless execution.
How do you measure marketing results and effectiveness?
We use a combination of a brand tracking study to understand how we are affecting perceptions in the marketplace, and analytic tools to understand the return on our marketing investments. We've made it a priority to have the tools and data to build models that help us measure impact and ROI, and to optimize marketing spend across vehicles.
How does your marketing/branding strategy flow through the system?
In a franchised network, it's all about communication. Franchisees are bombarded with a lot of competing priorities from operating their businesses, HR-related items, and, of course, marketing. We need to be simple, clear, and always provide them the "why" behind what we are doing, along with the what, how, and when.
How is today's consumer and marketing data helping you fine-tune your marketing initiatives?
Brands like Amazon and Google have really figured out how to leverage data to engage consumers most effectively. They've set the bar for what consumers expect you to know about them when you are communicating with them. For us, that means capturing data at each touch point (unit-level transactional information, online behavior, even down to the types of services performed) to get to know our customers better than anyone in the category.
Describe the evolving role of social media in your brand's marketing efforts.
Communicating through social channels is a priority for us. We are a service provider, first and foremost, so we have to be both proactive and reactive in how we engage through social media. We leverage social media to highlight positive comments about the services customers receive. And we pay equal attention to the negative comments so we can get better at satisfying the customer's needs, while also diagnosing operational issues. We've brought in a new social agency and additional staff to manage the brand's social presence. They perform reputation management functions as well as the development and deployment of social content.
How do you work with other internal departments, and does technology help?
Despite the brand's overall footprint and scale, we are a relatively small corporate team. We are evaluating technology solutions to help us communicate better internally. But for now we are still a face-to-face, talk it out kind of culture.
Why is it so important for the marketing department to have a "personal touch" When it comes to helping the brand connect with franchise prospects?
I think it is important for prospective franchisees to understand the vision of the brand, key insights about the consumer they will serve, and the brand promise we strive to deliver every day. Massage Envy delivers a very personal service to members and guests, and understanding the consumer point of view helps a prospective franchisee realize what it takes to make a location successful.
Do today's prospects expect more from the franchise marketing department? What, and how do you provide it?
It's a dynamic marketplace, and the expectations of marketing departments to demonstrate their leadership and expertise has never been greater. In a service business like ours, and given consumers' changing expectations for engagement, franchise prospects know that the more they understand about the brand and its customers, the more they set themselves up for success. That's why arming prospects with the brand vision and key insights we're collecting at every consumer touch point is a priority for us.
Do you see vendors as business partners? Why/why not?
It's a little bit of both. I see some vendors as just vendors because the relationship is transactional and price-driven on both sides. But I view strategic or creative agencies and promotional partners as true business partners because we're exchanging goals and objectives and working together to activate plans and achieve mutual results.
What advice would you offer to aspiring CMOs?
As early in your career as you can, begin to see your role as an enterprise leader, not just a marketing leader. It's not enough any more to be an expert in marketing without understanding the depth of the business operations around you. Dive into the data, understand the business, and ask every day how you and your team can help make a difference.
Published: March 14th, 2017
Share this Feature
Recommended Reading:
Comments:
comments powered by

Disqus
The business messaging platform that lets you text from your office phone number directly on your computer, so you can actually get a response.
Oct. 18-20, Atlanta, GA. An exclusive event for franchisor CEOs, Presidents, COOs, CDOs and Franchise Development Executives.