Mobile Marketing: Is Location the New Cookie?
"Location, location, location," long the mantra of real estate, is becoming a key factor in mobile marketing, according to a new report, "How Location Data Is Transforming the Entire Mobile Industry," by BI Intelligence. (The complete report is available free if you sign on for a 2-week free trial.)
The report includes statistics on the location-based services marketplace "that indicate its supremacy in mobile marketing," writes Marcelo Ballve, editorial director of BI Intelligence, a subscription research service from Business Insider that provides research, reports, and data about the mobile industry.
Noting that Facebook, Google, Yelp, Instagram, Groupon, Twitter, and dozens of popular apps offer location-enabled features, Ballve, who authored the report, writes:
"Those mobile properties, and many others, have moved way past the 'check-in' concept, which in any case never really caught on with users. They may still offer the ability to check in, but are also trying to be more imaginative with location-based notifications and location-aware services. This is also known as the SoLoMo, or social-local-mobile nexus."
For marketers, the report looks into the basics of a successful location-based mobile strategy. It also includes interviews with location-based industry experts and explains how the most important techniques (geo-aware, geo-fenced, DMA-focused, and audience-based local-mobile campaigns) work.
"Location data is being used to power location-sensitive features in the background of more and more apps - across the social media landscape," Ballve notes. One example:
Some apps (e.g., FourSquare and Path) offer ambient tracking of a smartphone so that users can share their location with friends in real time and receive push notifications that guide them to nearby events, deals, or gatherings.
Other items contained in the report:
The six most effective local-mobile marketing tactics
 How location is "the new cookie" and how it can give marketers a way to identify and track mobile audiences
How location-based data is driving much of the interest and success in mobile marketing
Key stats on the location-based services marketplace that indicate its supremacy in mobile marketing
How location is extending beyond the smartphone
The cornerstones, such as data and audience building, of creating a successful location-based mobile strategy
Who has the valuable location-based data
!! CAVEAT !! To sign up for the free 2-week trial, which includes access to other reports, articles, data, etc., you must provide credit card information. You will be billed $399 if you don't cancel within the 2-week trial period.
Published: August 21st, 2013
Share this Feature
Recommended Reading:
Comments:
comments powered by

Disqus
Oct. 18-20, Atlanta, GA. An exclusive event for franchisor CEOs, Presidents, COOs, CDOs and Franchise Development Executives.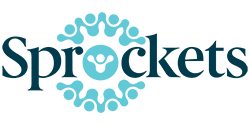 Sprockets is an AI-powered platform that helps franchisees maintain healthy staffing levels and improve employee retention. Our sophisticated...