New Study Shatters Myths About Top Sales Performers
In my 30-plus years in franchising I have often wondered: What is the "DNA" of a franchise sales superstar? Is it a natural selling talent fueled by tremendous drive? Is it pure luck based on representing today's hottest franchise? Are service brands easier to sell than food brands (which must deal with the greater complexities of real estate, multiple employees, and back-room food prep)?
After much pondering, I enlisted Rebecca Monet, president and chief scientist of Zoracle Profiles, to help shed some light on my questions. We all know that making the right hire for your brand can catapult growth - and that poor to mediocre hires cost many thousands in lost time, marketing dollars, and royalties.
For our research project, 40 seasoned, successful sales professionals were invited to participate in an emotional and social intelligence assessment that has an 87 percent accuracy rating. Some findings were as expected. However, research revealed substantial differences that set food, service, retail, non-retail, single-unit, and multi-unit sales people apart from one other. Franchise sales professionals are not a "one-size-fits-all concepts" species. Let's start by addressing three common franchise sales myths.
• Myth 1 - Successful sales people are outgoing and "people persons." Fact: Top-performing franchise recruiters are not extroverts or people-oriented. They are project- and task-oriented. They are true Director-Thinker types. This flies in opposition to what many have been taught. The assumption that one is more influential when sociable or extroverted is a logical fallacy. There are numerous examples of introverts who were or are highly influential and excellent sales people, including Bill Gates, Dwight Eisenhower, Jack Welch, Ray Kroc, Sam Walton, and Andrew Carnegie. In our research, top-performer sales professionals scored 20.7 percent higher in relationship management (a social intelligence marker) than mid-performers; this while scoring 54 percent lower in extroversion. Our research also showed that top-performing franchise sales professionals are excellent managers of process.
• Myth 2 - Good salespeople can sell any franchise concept. Fact: Selling a service concept requires a greater skill set than selling a food concept; the same holds true for a non-retail versus retail business. Top-performer sales professionals who sold food concepts scored 129 out of a possible 180 in sales skills; those who sold service concepts requiring a retail location scored 144; and those selling service concepts requiring no location scored 165. Additionally, those who sold non-retail concepts scored 25.8 percent higher in marketing skills, 22.9 percent higher in leadership, and 11.9 percent higher in self-management than those who sold retail businesses. These findings debunk the idea that it is more difficult to sell a brick-and-mortar business. However, sales pros representing retail businesses scored 33.2 percent higher in management skills and 8.7 percent higher in their overall competitiveness. These characteristics are critical because of the greater number of moving parts and the more crowded space in the food/retail sectors.
Sales leaders also differed based on the stage of growth and culture of a franchise organization. This likely does not come as a surprise considering the tendency of franchise sales professionals to jump from concept to concept. The question, then, is why? Based on our research, 85 percent of top-performing franchise sales professionals had a strong leaning toward early-stage franchise concepts, which rely heavily on their skills to bring in those first 50 to 100 franchisees. Concepts that are new or unique thus attract top sales producers as it provides them with opportunities for greater control. Yet as systems evolve through the various stages of growth, the original appeal diminishes. We're not suggesting top performers are seeking the next "shiny object," but instead that a top sales professional needs a challenge. Once the brand has market recognition and momentum the race has been won, and they are off to the next one.
• Myth 3 - Good salespeople are interested only in their commission. Fact: The difference between an average recruiter and a superstar lies within their values and motives - the reason they are selling in the first place. Indeed, the average franchise salesperson is motivated by the commission, concerned with appearance, and making the mortgage. The top performers, however, are motivated by a desire to be the best, to be in control, and to make a difference. They scored extremely high in the Achiever and Societal categories of our assessment. In fact, top-performing sales professionals outscored mid-performing franchise sales pros in both categories by a wide margin. An Achiever is all about uniqueness, control, and success, while the Societal is all about making a difference and having an impact. Achiever-Societals are good at delayed gratification; their focus on commission pales in comparison to their long-term goals to dominate the market, overcome a challenge, be the best, leave a legacy, and make a difference.
These same values are also what make them men and women of strong principles and integrity, able to walk away from a franchisee candidate they feel would not be a good fit for their franchise organization. Nineteen of the 40 top-performing franchise sales professionals were at one time franchisees themselves. Not only does this give them unique insight into the day-to-day operations of a business, it also provides a higher level of commitment to the success of both the prospective franchisee and franchisor. Additionally, these same values allow them to sell multi-unit opportunities with as much ease as selling a single unit, something average sales folks struggle with.
Feel free to contact me should you have opinions, thoughts, or questions about these research results!
Steve Olson is a 30-year franchise veteran specializing in development performance. He is the author of the #1 Amazon best-seller, Grow to Greatness: How to Build a World-Class Franchise System Faster, available at www.growtogreatness.net. He can be reached at OlsonandAssociates.com or by calling 562-856-1909.
Published: November 17th, 2015
Share this Feature
Recommended Reading:
Comments:
comments powered by

Disqus
Atmosphere TV is the world's leading cable alternative, providing free streaming TV for businesses.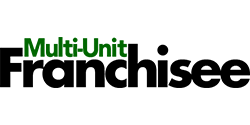 Published quarterly, Multi-Unit Franchisee Magazine is dedicated exclusively to Multi-Unit Franchisees. It delivers vital information and business...