Social Media Roundup - June 2013
Managing local social media accounts at franchises
These days, franchises need to use social media to reach consumers, but at both the corporate and local levels, it's important to weigh the pros and cons of local franchisees running their own social media accounts. On the one hand, local accounts let franchisees tailor their messages to the specific needs of their markets. On the other, local social media accounts can go seriously off-brand and off-message. Careful development of guidelines by the franchise CMO (or equivalent) will prevent problems, while letting franchisees take full advantage of local opportunities for creative social media use. Learn more about how to balance franchisor control with local franchisee knowledge.
Email and social media: why smart marketers use both
The tried-and-true methods of email marketing are more useful than ever when married to the real-time immediacy and viral reach of social media. This piece also links to an informative podcast about ways to supplement social media with email marketing. Key points include how to grow email lists, how to integrate your email marketing campaigns with social media, and how to leverage the power of Facebook's email notifications.
Research: how to build your brand on Pinterest
Pinterest is hot. To get the most out of it, you must understand how people are using it and the ways in which it differs from other channels. For example, 67% of Pinterest participants use it to get ideas for celebrating special occasions. This is a clear opportunity for marketers with products or services relating to celebrations to engage consumers who need them. Other keys insights to build on include: 1) two out of five Pinterest participants discover brands on the site, so it's an important place to promote your brand; and 2) for three out of five, the act of "pinning" products indicates an intent to purchase. So if you find people pinning your products, direct outreach to consumers can clinch the sale. Learn more here.
Reconsidering Tumblr as a marketing platform
Tumblr, the microblogging service, was recently purchased by Yahoo for more than $1 billion. The size of the deal shows the potential of Tumblr as a marketing platform - at least as Yahoo sees it. Business users of social media may have considered and rejected Tumblr, or passed it up without trying it. Here are four reasons you might want to give it another look, especially for businesses with younger customers:
Creative freedom: Tumblr has an exceptional set of easy-to-use tools to publish any kind of content you can imagine. It's easy and fun to make an interesting and unusual Tumblr page.
It's cool: Tumblr is at least as popular among the 15- to 25-year-old demographic as Facebook. For the many younger users turned off by the presence of adults in their lives on Facebook, Tumblr offers anonymity - and it has not been widely adopted by older users.
Your competition probably isn't there yet. Tumblr has not been used much by smaller brands and, as noted above, the "grown-ups" are not yet there en masse.
Tumblr now offers ads. Both on the desktop and on mobile devices, Tumblr offers advertisers access to younger users.
New Facebook cover photo rules allow adding text to photos
Facebook rolled out new rules for cover photo usage on Business or Fan Pages on March 6. Previously, no calls to action, website URLs, or street addresses were allowed. Under the new rules, any cover photo can have up to 20% text in the image. This article explains how the percentage of text in a photo is calculated, and links to a free online tool that can check your photo for compliance with the new rules. Nine examples of Pages taking creative advantage of the new cover photo rules are highlighted. Bonus reminder: if you are using Facebook's ad platform, any photo in an ad campaign follows the same rules, so you can now add text to photos in your ad campaigns.
Smartphones and tablets: 25 research charts for smart marketers
Heidi Cohen, in her blog, provides an excellent roundup of research about how people are using mobile devices and the creative opportunities they present for smart marketers. Five important facts to take away:
mobile is always on;
81% of mobile search is driven by speed and convenience;
95% of smartphone users search for local information;
61% of smartphone users called after searching for local information; and
59% of smartphone users visited after searching for local information.
Mobile search is coming to dominate the entire local search market. Local marketers must get in front of consumers searching for goods and services with their smartphones and tablets: they're looking for something right now. If they can't find your business through a mobile search, they will find your competitors.
Lead Generation Cards available soon on Twitter
Twitter Cards are a new way to add rich content to Twitter's 140-character tweets. Twitter has created several types of Cards that provide information about applications, media, photos, and other content that companies can share using Twitter. The latest offering is a Lead Generation Card that makes it easy for marketers to capture user interest in their product or service offerings. At the time of writing, Lead Generation Cards are available only to the subset of advertisers already accepted into Twitter's program. Twitter says that Lead Generation Cards will be rolled out to all small and medium-sized businesses soon.
Google+ redesign for Stream, Hangouts, and Photos
Users of Google's social media platform, Google+, will enjoy the refreshed user interface design of the service. With more that 400 million users signed up, and tens of millions of active users monthly, Google+ is worth a look if you haven't tried it or adopted it yet. New features include a snazzy multi-column layout, new options for photos and videos that allow them to fill the whole width of the stream, and new animation features that make using Google+ fun, both in a browser and on mobile devices. Learn more here directly from Google.
Facebook updates its iOS app
Now that mobile users form the majority of Facebook's active users, keeping its mobile apps current has become a priority for the social media giant, and improvements to Facebook's mobile apps on Apple devices just keep on coming. Previous updates improved the speed and stability of Timelines and other areas of the app. The latest update refreshes Facebook's important Events application on the mobile platforms, making it easy to find and share events with users. There's also a significant upgrade to the Chat application, emphasizing speed and convenience in creating and updating Group messages.
---
Daniel Lieberman is the founder of Daniel Lieberman Digital ("I speak Geek - You don't need to"). Based in Shelburne Falls, Mass., he helps companies, organizations, and individuals learn to use the Internet to communicate, market, and brand themselves using the most up-to-date tools and techniques. Contact him at 413-489-1818 or daniel@daniellieberman.org.
Published: June 19th, 2013
Share this Feature
Recommended Reading:
Comments:
comments powered by

Disqus
Conferences
InterContinental, Atlanta
OCT 18-20TH, 2022
Leasecake is location management made easy – from lease contracts and licensing agreements to ASC 842 compliance. Never miss a deadline, stay ahead...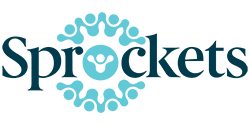 Sprockets is an AI-powered platform that helps franchisees maintain healthy staffing levels and improve employee retention. Our sophisticated...