Social Media Roundup: Dec. 13, 2016
How Will the Snapchat IPO Affect Social Marketers?
Snapchat is extremely popular among Millennials and Gen Z users and continues to grow rapidly. Here are four things social media marketers can expect from Snap, Inc.'s impending IPO, according to Kailee VanDamia, writing on Ignite Social Media.
Metrics. Social media marketers depend on metrics to track their campaigns and make decisions about how to make the best use of a platform. Snapchat is weak in this area. Marketers should not expect it to improve soon.
Organic content will continue be pushed aside in favor of paid content. Having to please investors as a public company will not improve the situation. Expect to pay to play.
Advertising will get easier. An open API is rumored, which will improve the efficiency and economy of ads on Snapchat.
New gimmicks/products. One example is the experimental Snapchat Spectacles platform, a $129 pair of sunglasses containing a camera for recording video that connects with smartphones. Snapchat Spectacles are available only from bright yellow vending machines called "Snapbots," which pop up in various places around the country for about a day and then move to another location.
Instagram Updates Stories with 3 New Features
Instagram, which introduced Stories some months back, recently announced new features, both social and visual. In the first group, Mentions are added to the Stories feature, allowing the post creator to tag another person by their user name within the Story as well as in captions and comments. Another social feature is the new "See More" link, which lets verified accounts add links to their Stories. A new visual feature is called "Boomerang." In that mode a user taps "record" to have the camera take a burst of photos and stitch them together into a mini-video that plays both forward and backward (like a boomerang).
50 Facts About Google Social Marketers Should Know
Google turned 20 this year. It's the world's largest search engine, video provider, and online advertising network, and no business today is unaffected by Google. The more you know about something as potentially important to your success and survival in business as Google the better. Rob Petersen, writing on BarnRaisers, presents 50 Google facts to ponder as you plan your Internet strategy for 2017.
Twitter Beefs Up Muting Features To Help Curb Online Abuse
Twitter continues working to come up with credible answers to the problem of abuse on its service. Online trolling and threats - especially to women and minorities - by Twitter members (often anonymous) have become a serious threat to the service. Twitter, which has gradually beefed up its response to the problem over the past year, announced new extensions to the mute feature for all users worldwide. The update adds the ability to mute entire conversations, phrases, and keywords to the option to mute accounts that Twitter introduced last year.
"Fake News" on Social Media Is a Growing Problem
The Oxford English Dictionary, considered the foremost authority on the English language, recently announced that their word of the year is "post-truth," defined as "relating to or denoting circumstances in which objective facts are less influential in shaping public opinion than appeals to emotion and personal belief." That the concoction, publication, and wide sharing of fake news is a growing problem in political life was shown over and over again during the 2016 presidential campaign. Six in 10 Americans report that they get all or most of their news from Facebook, which up to now has made no attempt to verify the truth of stories appearing in users' feeds. In addition, a Stanford study found that a discouraging 82% of students ranging in age between middle school and college were unable distinguish real news items from fake ones. Gemma Joyce, writing on Brandwatch, takes a look into this trend.
Daniel Lieberman helps companies, organizations, and individuals use the Internet to communicate, market, and brand themselves using the most up-to-date tools and techniques. Based in Shelburne Falls, Mass., he also is the founder and CEO of Spelt Gourmet, the home of creative wheat-free cooking. Visit danieljlieberman.com Contact him at 413-489-1818 or daniel@danieljlieberman.com.
Published: December 12th, 2016
Share this Feature
Recommended Reading:
Comments:
comments powered by

Disqus
ApplePie Capital provides a fresh new approach to franchise financing that is focused on your growth and success.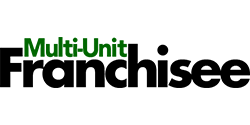 Published quarterly, Multi-Unit Franchisee Magazine is dedicated exclusively to Multi-Unit Franchisees. It delivers vital information and business...