Social Media Roundup: December 9, 2014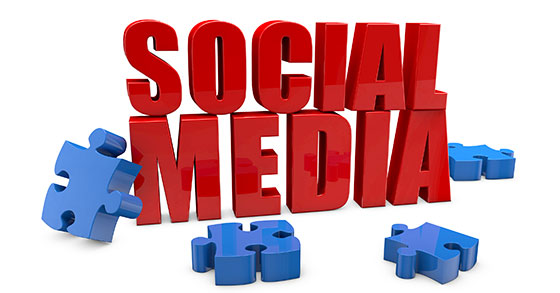 social media, franchising, social media marketing, online marketing, consumer marketing, digital marketing, social media tools, holiday marketing, Experian, video marketing, social video, online pricing, Twitter for Business, Pinterest, marketing to men, Daniel Lieberman, Daniel Lieberman Digital TEASE: Social media marketing news you can use. This week: holiday marketing trends and predictions, leveraging social video, online price variations, Twitter for Business, and guys on Pinterest. Social Media Roundup: December 9, 2014 By Daniel Lieberman
2014 Holiday Marketing Trends and Predictions
A study by Experian Marketing Services examines some of the marketing trends for the 2014 holiday shopping season. Matt Southern, lead news writer at Search Engine Journal, discusses some of the highlights from the study, which include the following:
Facebook campaigns (organic, paid, and boosted) will dominate social media marketing this holiday season. During the 2013 season, retail sites using Facebook saw a 39% increase in traffic from the platform.
Email will be at the center of campaigns this holiday season.
Globally, there will be fewer free-shipping promotions this season: only 25% of marketers plan to offer free shipping. In North America, however, where 39% of marketers offered free shipping, that number is expected to drop only 1%, essentially remaining the same.
Marketers will focus more on targeting, and less on attracting deal-seekers.
Success with Video: 4 Tips
Video continues to be one of the most powerful tools in the brand marketer's kit. This excellent infographic from The Media Octopus, combined with commentary from Douglas Karr, founder of The Marketing Technology Blog, provides four tips on how to leverage social video for your brand. Karr's four pointers are:
Understand your audience - Your video has to be interesting, entertaining and informative to grab attention. Profile your audience to ensure you provide content they're seeking.
Create the content - How are you going to grab their attention? Make videos that are emotional, positive, exhilarating, and that showcase your brand.
Manage the distribution - A video isn't very useful if no one is going to watch it. Share it socially and promote it to ensure you reach the audiences you need to. Optimize your video for search as well!
Measure and attribute success - How are you going to measure the success of your video? Hopefully, you have a call to action at the end that points to a landing page where you can measure conversions.
The infographic contains further details and statistics on video marketing, such as:
Visitors spend 88% more time on websites that contain video.
Organic traffic from search engines increases by 157%.
Consumers are 85% more likely to buy after watching a video.
Do Online Prices Depend on Who You Are Online?
Online merchants charge different prices to shoppers based on the type of search (mobile or desktop), location, and purchase history, according to researchers at Northeastern University. In some cases, the researchers found evidence of differential pricing but were unable to determine the cause, according to an article in Fast Company discussing the research. The worst offenders seem to be travel sites like Travelocity, which charged iOS users in particular an average of $15 less than other shoppers for the same products and services; Orbitz and Cheaptickets charged an average of $12 more per night for hotel rooms for people not logged onto their sites. Online retailers, Best Buy for example, engage in these practices as well, with some steering shoppers to more expensive products based on various factors. While these practices are not illegal, they certainly could be considered unfair. If you want to get the best deals in this wonderful new world of personalized pricing, you're going to have to shop around.
Twitter Updates Its Twitter for Business Site
Twitter recently relaunched its Twitter for Business site, last updated in April 2013. The site offers a wealth of educational resources, research, and examples of successful Twitter use for brand marketers new to Twitter, as well as for experienced users. Some of the topics covered include: creating and managing a Twitter presence; growing a follower base; and increasing tweet engagement (retweeting and marking as favorites). If you're using Twitter or planning to, visit the new Twitter For Business and learn how to do it right. Martin Beck,Third Door Media's social media reporter for Marketing Land and Search Engine Land, provides further details.
Guys on Pinterest: A Growing Minority
Pinterest has doubled its male user base in the past year, and says men are now one-third of its new signups. That compares with its 70 to 80 percent female base of the past several years. "The recent increase in male users didn't happen of its own accord. Pinterest has been actively courting men, since hiring a man ... in July to head up its brand efforts," reports Carmel DeAmicis, staff writer at Gigaom. "He then introduced gender targeting of pins, so when men first sign up they see more traditionally male content, like men's clothing," she adds. Pinterest also has partnered with companies like Home Depot to develop site content more likely to appeal to men. Brand marketers whose demographic is mainly male may want to investigate using Pinterest in their market efforts.
Daniel Lieberman is the founder of Daniel Lieberman Digital ("I speak Geek - You don't need to"). Based in Shelburne Falls, Mass., he helps companies, organizations, and individuals learn to use the Internet to communicate, market, and brand themselves using the most up-to-date tools and techniques. Contact him at 413-489-1818 or daniel@daniellieberman.org.
Published: December 8th, 2014
Share this Feature
Recommended Reading:
Comments:
comments powered by

Disqus
Bring Order to Your Business. All-in-one management, print, and design solutions at your fingertips, on one platform
In 2022 Empower Brands emerged when Lynx Franchising and Outdoor Living Brands united. Empower consists of JAN-PRO, Intelligent Office, FRSTeam,...