Survey: What's Ahead for Martech in 2019?
What trends will have the most impact on marketing technology (martech) effectiveness in the coming months and years? Ascend2, a research and marketing firm for martech and digital marketing companies, and its research partners surveyed 145 marketing influencers during the week of October 22, 2018.
The results were compiled into a 15-page report called Marketing Technology Trends. The report includes the opinions of all the market segments responding to the survey. Specific market segments are reported on separately by Ascend2's participating research partners. Here are highlights from the report.
Current martech situation
Nearly two-thirds (63%) of marketing influencers say they are now working on implementing the marketing technology needed. Fewer than one in five (19%) say they have completed implementing martech, while another 15% are just talking about it.
Top strategic priorities
Increasing ROI (65%) and improving marketing efficiency (57% ) are the top priorities for a martech strategy to achieve, according respondents. Marketing efficiency is a primary driver of marketing ROI.
Martech strategy success
58% of marketing influencers consider a martech strategy to be somewhat successful at achieving top priorities. More than one-third (36%) consider their strategy very successful or best-in-class when compared against the competition.
Barriers to success
The most challenging barriers to marketing technology success are integrating disparate systems (52%) and attributing revenue to marketing (47%).
Priorities vs. barriers
Comparing the importance of top strategic priorities with the most challenging barriers to success provides a valuable perspective for developing a balanced and successful martech strategy.
Most effective implementations
Technology implemented for content marketing purposes is considered most effective by about half (51%) of marketing influencers. Marketing analytics (47%) and email marketing (45%) are also considered most effective martech implementations.
How effectiveness is changing
In total, 92% of marketing influencers consider the trend in martech effectiveness to be changing for the better, with 30% saying effectiveness is improving significantly. This strongly outweighs the 8% who believe effectiveness is worsening.
Most difficult implementations
Marketing technologies considered by more than half of marketing influencers to be most difficult to implement are used for the purpose of data management (56%) and marketing analytics (55%).
Implementation resources used
Resources used to implement martech is often determined by the resources available in-house. About half (49%) of marketing influencers consider a collaboration between internal and external resources most useful.
Effectiveness vs. difficulty
Technology rated more effective than difficult to implement (e.g., email marketing and content marketing) is more likely to be included in a martech plan of action than technology that is more difficult to implement than it is effective (e.g., data management and marketing analytics).
This Survey Summary Report is part of a series conducted in partnership with Ascend2's participating research partners. Download the full survey results (free), along with many other related surveys.
Published: November 11th, 2018
Share this Feature
Recommended Reading:
Comments:
comments powered by

Disqus
Conferences
InterContinental, Atlanta
OCT 18-20TH, 2023
Leasecake is location management made easy – from lease contracts and licensing agreements to ASC 842 compliance. Never miss a deadline, stay ahead...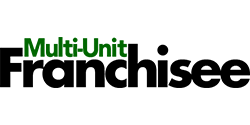 Published quarterly, Multi-Unit Franchisee Magazine is dedicated exclusively to Multi-Unit Franchisees. It delivers vital information and business...