Multi-Unit Franchisee Magazine
It's The Hottest Topic In Franchising.
Multi-Unit Franchising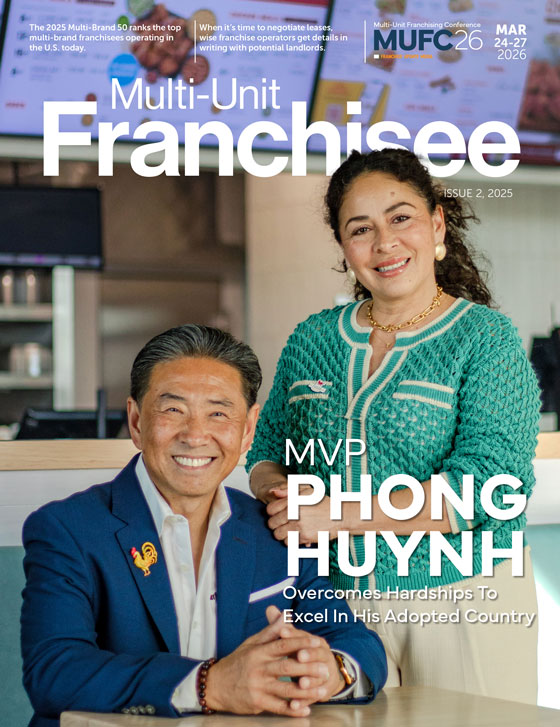 Multi-Unit Franchisee magazine is the only publication dedicated exclusively to Multi-Unit and Master Franchisees.
Meet the Elite
Multi-Unit Franchisee magazine targets the largest 10,000 multi-unit and multi-brand franchise owners and operators in the U.S. Introduce your company to this elite group through Multi-Unit Franchisee magazine's targeted circulation.
Editorial Mission
Franchise Update Media Group brings its renowned editorial integrity to this new publication. Multi-Unit Franchisee magazine delivers vital information and business solutions to help multi-unit franchisees make informed decisions to strengthen franchise systems, grow their brands and achieve their business objectives. The issues include: Real Estate, Finance, Legal, Best Practices, Sales, Human Resources, Technology, Growth Strategies and Management Structure. Both of this year's editions will also provide Case Studies, CEO Profiles, Industry Statistics and Trends.
Franchise Update Media Group is a leader in franchise business communications. With 16-years of industry experience, Franchise Update knows franchising-and is dedicated to collecting and sharing information to assist multi-brand and multi-concept franchise owners and operators succeed.