2017 Mobile Marketing Planning Guide: Where Marketers Plan To Invest
As 2017 approaches and mobile marketing continues to grow in importance, social media marketers are looking at how to most effectively use mobile to reach and engage with existing and potential customers.
The "2017 Mobile Marketing Planning Guide" from 3Cinteractive, a mobile marketing firm, may come in handy. Based on a survey presented to 3,000 brand marketers this past summer, the company asked marketers across multiple industries where they plan to invest their mobile budget for the coming year. The report highlights four trends culled from the responses. Below are selected excerpts.
Mobile wallet as a marketing channel. Mobile wallet marketing (22%) ranked higher than mobile wallet payments (16.7%) and push notifications (12.5%). The takeaway: Brands can increase customer lifetime value by adding mobile wallet to their marketing mix. 3C clients have seen a 4x lift in coupon redemption over traditional email offers using location-aware mobile wallet coupons.
Developing an "app-plus" strategy is a must. Apps (24%) continued to rank high in importance for marketers, but respondents are also increasing investment in other mobile tech to support their apps. The takeaway: Developing an "app plus" strategy with additional mobile capabilities like messaging and wallet allows brands to re-engage dormant app users and the nearly 60% of users who don't use push, driving engagement and ROI for the app.
Driving loyalty acquisition with mobile. When asked what their primary objective is for their 2017 mobile initiatives, marketers listed loyalty acquisition (19%) at the top of their list. The takeaway: Removing friction from the loyalty signup process can increase program acquisition and capitalize on returning customer spend.
Using mobile to increase coupon redemption. Coupon delivery (36%) and coupon redemption (19%) were the highest-ranked mobile tactics and objectives for marketers in 2017. The takeaway: Mobile messaging and mobile wallet coupons enable brands to cut through the clutter of paper and even email coupons to drive store traffic and increase redemption rates.
Wrap-up
The report concluded with the following:
Brands continue to increase mobile's share of the digital marketing budget and are moving beyond a pure app strategy, developing new mobile tactics designed to maximize reach and engagement.
Lending a hand to the "app-plus" strategy is the emergence of mobile wallet as a marketing channel. Mobile wallet objects, such as coupons and loyalty cards, can be updated dynamically and can include location relevance to nudge customers near a brand's physical location.
A deeper look past the technology reveals two major objectives for brands in 2017: driving loyalty acquisition, and increasing coupon redemption. Technology such as mobile messaging and mobile wallet simplify the current experience for both of these objectives, providing an IT-light solution brands can deploy to see immediate results.
For more information, visit 3Cinteractive, email info@3C.com, or call 866-443-5505.
Published: December 13th, 2016
Share this Feature
Recommended Reading:
Comments:
comments powered by

Disqus
In 2022 Empower Brands emerged when Lynx Franchising and Outdoor Living Brands united. Empower consists of JAN-PRO, Intelligent Office, FRSTeam,...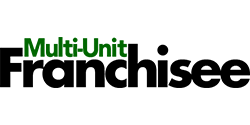 Published quarterly, Multi-Unit Franchisee Magazine is dedicated exclusively to Multi-Unit Franchisees. It delivers vital information and business...