2022 AFDR, Part 3: Digital Spend – Budget vs. Effectiveness
Highlights from the 2022 Annual Franchise Development Report (AFDR) were unveiled at the Franchise Leadership & Development Conference (FLDC) in October.
Participants consisted of franchisors that completed an in-depth online questionnaire. Responses were aggregated and analyzed to produce a detailed look into the recruitment and development practices, budgets, spending allocations, and strategies of a wide cross-section of franchisors. The data and accompanying commentary and analysis provided the basis of the 2022 AFDR.
Highlights from the report were presented in a general session by Franchise Update Media EVP and Chief Content Officer Diane Phibbs and Wild Birds Unlimited CDO Paul Pickett. This series features selected highlights. All conference attendees received a complimentary copy.
Speaking about last year's AFDR, Phibbs said, "I believe brands tried a lot of different ways to attract prospects during this time of change. It will be interesting to watch how digital initiatives change in the coming year." Well, here we are, and this year's AFDR revealed some differences in both budget allocations and effectiveness in digital spending from 2020 to 2021.
Spending on advertising portals dropped 5% YOY as a portion of the total digital budget, from 23% in 2020 to 18% in 2021; effectiveness rose from 20% to 24%.
PPC spending rose from 14% to 22% of brands' digital budget mix; effectiveness increased from 20% to 24%.
Social advertising spend remained steady YOY dipping slightly from 25% to 24%, as did effectiveness, also falling 1% from 16% to 15%.
SEO's portion of brands' digital budgets remained steady at 13% YOY, but its effectiveness fell slightly from 18% to 15%.
Email marketing, that old standby, still has a place in the hearts and budgets of development teams. In fact, spending in this category rose from 6% to 8% YOY, targeting the WFH crowd; its effectiveness remained steady at 6%.
Remarketing, the final category here, rose from 4% to 6% YOY, but its effectiveness more than doubled from 3% to 7%. (Food for thought here for 2022?)
Next time: Measuring costs.
Published: January 17th, 2022
Share this Feature
Recommended Reading:
Comments:
comments powered by

Disqus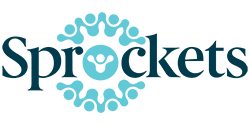 Sprockets is an AI-powered platform that helps franchisees maintain healthy staffing levels and improve employee retention. Our sophisticated...
More than 15 years of passion and fascination with the franchise system. Thanks to having met many Franchisees, today I can help new ones and those...