4 Strategies To Combat the Labor Shortage
As of April 2021, 9.3 million job openings were available nationwide in the U.S., the highest number recorded since the government began collecting the data in 2000. Although unemployment numbers have decreased, as of June 2021 9.5 million Americans were seeking new jobs. In pre-pandemic times, the pool of people willing to work hourly jobs was vast, making employee turnover easier to manage. However, the current labor shortage has employers struggling to fill open positions as businesses reopen and seek additional support.
Employee turnover costs the U.S. economy a staggering $160 billion per year. It can cost a company up to two times an employee's annual salary to lose a worker and complete the hiring process again. This only deepens the need for companies with large hourly workforces (like franchisees!) to invest in current employees while seeking additional talent with a limited pool of candidates.
Here are four workplace management strategies franchisees can integrate into their operations to help boost employee retention amid the ongoing labor shortage.
1) Prioritize workplace culture
Company culture plays a critical role in attracting and retaining talent. Nearly half (46%) of job seekers cite company culture as very important when choosing to apply to a company. A clear, consistent, and aligned workplace culture inspires high commitment from employees and boosts the overall health of the business. Creating a positive workplace culture requires time and investment, but any company with any budget is capable of building the foundation. This can be as simple as establishing values that are clear, easily understood by all, and are actionable in daily work. Taking this small step can have a remarkable impact on employee happiness, which directly affects both engagement and productivity.
2) Provide both flexibility and valuable benefits
As the workforce continues to evolve, it's becoming more and more clear that workplace flexibility is important to employees at all levels. Benefits for hourly employees can include anything from flexible scheduling and overtime opportunities to professional training and development programs. When building employee schedules, factor in staff preferences such as number of shifts per week and time of day, in addition to factors that include family needs, time-off requests, and more. Having a protocol for scheduling and processing employee time-off requests will show your staff that they are respected and being treated as human beings, not just as employees. People work harder and stay longer when they feel valued. Being proactive in showing your appreciation for their hard work and time goes a long way.
3) Foster effective communication
One study showed that 85% of employees consider effective communication an employee benefit. Even at lower-than-ideal pay, 69% of employees said they would be less likely to quit if their company was more effective at communicating with them. Adjusting or replacing outdated communication protocols with efficient workplace communication tools and processes is critical to gaining a competitive advantage within the job market and retaining quality talent. One key way to support effective two-way communication is to use a single primary communication source instead of multiple touchpoints (e.g., text, email, phone calls, and paper trails). Providing an easy-to-use, one-stop platform can eliminate confusion and operational errors that stem from juggling too many touchpoints.
With strong workplace communication, management is better able to learn what is important to their employees. Each hourly employee is unique and has different desires and needs that drive their work ethic. Establishing relationships across all levels of employees and emphasizing transparency from the start will help owners and management better understand what drives their workforce and help them to retain talent.
4) Invest in and value front-line employees
When discussing job satisfaction and retention, the hourly workforce is often overlooked. However, employers cannot afford to dismiss the needs of hourly employees, especially since they make up the majority of today's workforce. Studies show that nearly 65% of employees at all levels consider "respectful treatment of all employees" as very important, yet only 38% of employees say they are currently satisfied with the level of respect they receive in their place of work. Employee retention begins with ensuring that all employees feel supported, respected, and valued in their role. It's important to address the issues front-line workers face to ensure they are satisfied in their jobs – not only for their prosperity, but for the success of the company as a whole.
Every team member plays a pivotal role in a business's success. And as workforce needs continue to evolve to new norms, it's critical that leaders recognize the value of one of their key assets: the hourly front-line worker. Placing greater value on your employees will amplify your workforce and help you build a sustainable competitive advantage. Moving forward, it's essential that companies attract, hire, and keep talented employees at all levels.
Matt Goebel is a multi-unit franchisee and the founder and CEO of Woven, an all-in-one workplace management tool for multi-unit franchising founded to keep franchise operators focused on growing their businesses. The Woven platform delivers accountability, consistency, and productivity to all of its customers, including Planet Fitness, Massage Heights, Sun Tan City, and more. To learn more, visit www.startwoven.com, follow @Woven on LinkedIn, or email him at matt.goebel@startwoven.com.
Published: August 2nd, 2021
Share this Feature
Recommended Reading:
Comments:
comments powered by

Disqus
June 18-20, 2024 Marketing-Operations-Technology. Be a part of this ground-breaking new space for ideas, inspiration and networking for Franchise...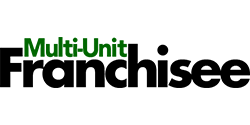 Published quarterly, Multi-Unit Franchisee Magazine is dedicated exclusively to Multi-Unit Franchisees. It delivers vital information and business...