5 Key Mobile Marketing Strategies for Franchises
As we deliver more and more local websites for franchisees worldwide, one thing has become evident: mobile traffic is increasing. Among the 3,500 franchisee websites ElementsLocal supports, we are seeing mobile traffic rise - in some cases more than 30% from last year to this. For franchise marketers today, mobile marketing is now paramount to a successful online strategy.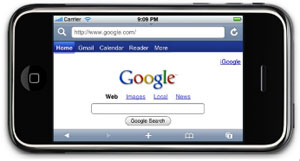 The business case has been made! According to a recent study by Web.com Group, 84% of U.S. small businesses using mobile marketing have seen an increase in new business activity. While early adopters can see a tangible ROI, the majority of small businesses have yet to fully leverage mobile marketing, according to the same study.
Last year comScore reported that out of 234 million U.S. mobile consumers, 82.2 million use a smartphone. And with both Google and Facebook announcing significant initiatives to increase their mobile marketing, it's evident that franchise marketers need to look to mobile marketing for the future.
Here are the 5 key mobile marketing strategies franchise marketers should consider:
1. Establish the proper foundation. Establishing the right mobile website for your brand will establish the proper foundation from which to deploy all of your strategies. Franchise marketers need to consider whether they need a single website with a location finder on it, which includes some additional web pages for mobile viewers to browse through, or full local mobile websites for each location.
2. Create a content strategy. Content is still king, even in mobile! Franchises need to create a content strategy that leverages their national brand messaging at the local level. One important factor to consider in developing a content strategy is to leverage "calls-to-action" (CTAs) in a useful way. A CTA is a way of getting mobile viewers to do something you want them to, such as make a phone call to the local number listed on your mobile website, or fill out a form. According to Econsultancy, 75% of people prefer to receive discount offers over any other form of CTA. Thus, any other type of CTA on your mobile website (such as a reply option, address, phone number, or online form) must be used wisely and should include something of value to offer your visitors.
3. Create an email strategy. Why? According to ExactTarget, 37% of business people read their email from their mobile devices. This means that franchise marketers have several opportunities for engagement. First, they can drive viewers checking email on their mobile devices to either mobile optimized landing pages or their mobile websites. They can also deliver promotions that drive viewers to their local stores, as well as any other promotion that can be delivered on a mobile device.
4. Create a mobile search strategy. Searching for businesses on a mobile device can happen in several ways. The most important ways a franchise system should consider include pay-per-click (PPC) mobile search, hands-free mobile search, and proximity mobile search. Each of these types of searches requires its own unique strategy. For example, with PPC search you should consider leveraging tools such as Google's "Call Now" button. With hands-free search (a voice-activated search), as well as with proximity search or built-in driving directions, you must ensure that all of your franchise locations are properly submitted to the directories mobile devices use to obtain address information. Directories such as Google Places and Siri are the two of the most important directories to submit to that can ensure your locations will be found in these types of mobile searches.
5. Create a mobile advertising strategy. Just as with any form of marketing, you should consider an advertising strategy for you mobile websites. The best mobile advertising strategy to look into, other than PPC, would be Apple's ViP program and iAds network. Both of these have proven effective for promoting local businesses on mobile devices. With Facebook claiming that they will expand their mobile advertising in the wake of their IPO, and Google announcing that they will be focusing more on mobile marketing, franchise organizations must take a critical look at their mobile strategies.
While mobile traffic may still be low for some organizations, the upside of providing a mobile-friendly presence - to broaden your audience, boost your traditional website and social media efforts, and align with the inevitability of a mobile-centric world - provides benefits much too large to ignore for long.
---
Jeremy LaDuque is co-founder and CEO of Elements, a provider of online marketing tools for franchise companies. In 2001, the firm created ElementsLocal, a franchise marketing tool used by more than 3,000 clients to manage their local online marketing activities. Elements, founded in 1999, is based in San Luis Obispo, Calif. To learn more, contact him at (805) 547-1160 or info@elementslocal.com.
Published: August 15th, 2012
Share this Feature
Recommended Reading:
Comments:
comments powered by

Disqus
Conferences
InterContinental, Atlanta
OCT 18-20TH, 2022
Franchise Update Media (FUM) is the trusted resource for the franchise industry. For 30+ years, FUM has been the leader in providing valuable...
UMI has over 23 years of experience supporting fast-growing multi-unit brands. From strategic planning to design, execution to analysis, UMI...