5 Things To Know When Planning Your Next Franchisee Convention
Franchise convention participants deserve an unforgettable experience. Proper planning based on a brand's thoroughly constructed event planning guide makes all the difference. Yet in some cases, franchises that put on multiple events a year are doing all this work without even a basic corporate event planning checklist.
In 2018, Bizzabo noted that the number of businesses that held 20 or more events through the year increased 17 percent over 2017. Without a plan, that many events could lead to a dilution of the messages you are trying to deliver. If done right, there are gains to be had — as much as a 26 percent boost ROI. To see those benefits, franchisors must develop a deeper understanding of what franchisees expect from these events.
Overall, brand conference attendees want to hear from leadership about where the company is going. This is key to helping them understand the company's direction and how to adjust their own plans for the long haul. At the same time, franchisees are battling daily for market share, so they also want to discover action steps they can implement immediately to increase revenue.
Franchisees also crave the power to choose their own convention agendas. Consider scheduling several smaller TED Talk-style presentations and panel discussions on niche subjects, rather than only a few big presentations. This way, franchisees can plan their conference days to suit their individual interests and needs and maximize their time.
Still unsure how to plan a corporate event that will rev up your franchisees? Offer stellar convention experiences by applying a few of these corporate event strategy techniques.
1. Build a franchisee task force
Identify your most vibrant, eager franchisees and ask for their help developing the corporate event planning checklist for your next convention. Because they have their ears to the ground, they can alert you to the personalized content attendees crave. Marketers believe this type of insightful planning can improve attendee engagement by more than half. Plus, the franchisee task force members will become advocates for your event, encouraging fellow franchisees to attend.
2. Ask top performers to share
Looking for speakers for a motivational workshop on grassroots marketing or a hard-hitting panel discussion regarding Generation Z employee recruitment? Go beyond your executive team. Find franchisees who excel in specific areas and ask them to play pivotal leadership roles during your event. Franchisees appreciate hearing from each other because they feel their colleagues will offer authentic, genuine advice.
3. Deliver extra-special moments
Sure, franchisees come to conventions to align with company strategy and network with people and vendors. However, they also attend these events for reaffirmation. Generate some special moments that happen only at your convention, such as spectacular entertainment, awards, or fun group outings. These experiences will bring attendees together and make them more apt to return year after year to see what you offer next.
4. Balance the environment
Conventions are business meetings with a focus on brand alignment, messaging, and strategies, but they shouldn't force attendees into a whirlwind of stress. Give franchisees the chance to network, catch up, and step away from the frantic pace of daily work. Consider offering lounge areas for relaxation, places with numerous outlets to allow attendees to charge their devices, and above all else, amazing food. You can't skimp on the food – it often tops the list of what attendees remember.
5. Prepare executives for the stage
Practice really does make perfect, especially for franchise leaders who will speak at a convention or be present on the event floor. For many executives, a convention is the biggest stage they'll speak on, so make their moment in the spotlight count by explaining that any pre-event practicie is part of your overall corporate event strategy. Arrange rehearsals for all speakers, and make sure leadership team members are prepared to chit-chat one-on-one with franchisees throughout the convention to discuss questions, ideas, grievances, and any other issues.
Franchise conventions have the potential to be some of the most memorable events franchisees will attend all year, so generate a corporate event planning checklist with these strategies for your next event. Being prepared well in advance will help ensure that participants are consistently uplifted by what they see and hear as they navigate the experience you've worked so hard to create.
Cheever Griffin is a communication strategist at Kindle Communications. Kindle creates strategic and innovative events, communication campaigns, digital solutions, and development programs. For more information, call 312-334-4400.
Published: February 4th, 2019
Share this Feature
Recommended Reading:
Comments:
comments powered by

Disqus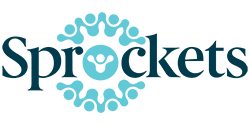 Sprockets is an AI-powered platform that helps franchisees maintain healthy staffing levels and improve employee retention. Our sophisticated...
Gravity Software is a cloud-based, multi-entity accounting solution that simplifies inter-company transactions and financial reporting. Built-in...