Social Media Roundup: June 28, 2016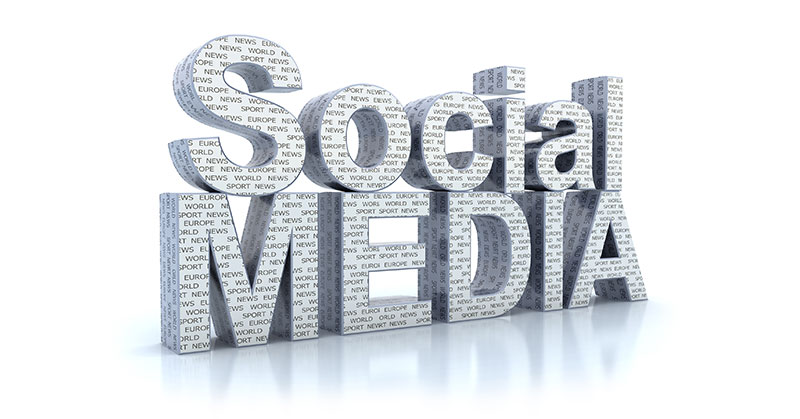 4 Social Media Marketing Analytics Tools To Help You Measure ROI
Measuring the ROI from social media marketing has always been a challenge for brands. While the sites themselves offer some analytics to help guide social media managers, they tend to be weak on actionable information. That's where the tools (Quintly, Sysomos, Followerwonk, and Buffer) reviewed in this article come in. If you're in search of a deeper look into your social media efforts, consider one or more of these tools. "If you want great analytics to measure your ROI and inform future marketing decisions, don't rely on the social media websites. Instead, use specialized tools that will  provide you with the most helpful information," writes Jack Edwards on GrowMap. "You can't improve your processes if you don't adequately understand their results, and you need strong analytics to provide evidence of your impact as you improve."
Want to Improve Your Instagram Marketing Management? Try Gramblr
Gramblr is a desktop application for uploading pictures and videos to Instagram. It's free, supports multiple Instagram accounts, and runs on both Windows and Mac. It includes the ability to schedule your video and image updates and is ad-free. Gramblr has a feature that shows you images uploaded by other users that you can like in return for digital "coins" that can be used to promote your own pictures and videos within the platform. "Gramblr is an absolutely incredible service. It has become an essential, if not the most essential, tool for my personal and business Instagram marketing and management," writes Anthony Kantara on InstaCentric. (Reader alert: It's poorly written, but is a good how-to if you're interested in using Instagram as part of your brand marketing.)
How To Attract the $41 Billion Do-It-Yourself Crowd
The do-it-yourselfer (DIY) market is expected to reach about $41 billion by 2017. DIYers are avid users of social media, review sites, blogs, and Youtube, which host millions of videos demonstrating how to do an amazing range of tasks and projects. In terms of demographics, DIYers are young (26-38), relatively affluent, and tech-savvy. They tend to shop for the best quality over the best price, and they rely heavily on search to find the goods they want. Bottom line: If DIYers are among your target customers, invest in how-to content, especially video, and put yourself out there as an easy-to-find source of information they can trust. "The DIYer trusts companies and brands that publish how to's. This is also a strong word-of-mouth industry, so influencer outreach here is extremely valuable," writes Anthony Russell on StrataBlue.
Facebook Was Right: Limiting Brands' Reach Was Good for Everybody
After years of encouraging brand marketers to build and use their Pages--free--to engage with and market to their fans, Facebook has changed its policies and limited the visibility of Business Page content in users' timelines. The new regime forces businesses to use paid promotion and advertising to reach their audiences on Facebook. It was also intended to improve the user experience for Facebook members, who complained of being swamped with commercial messages. As a business move, it has certainly been successful: Facebook generated more than $17 billion in ad revenue in 2015. This article argues that it's clearly better for users, too. "Content is now a tale of two cities, when it comes to Facebook. Some of it must be created with more of an advertising angle (something to inform or sell with the impetus that money will spent against it), while a lot of it should still be created to add value, insight, and connections with your consumers (and yes, you can still boost these with some dollars to get more attention)," writes Mitch Joel, president of Mirum, a digital marketing agency. (Editor's Note: Joel, who prefers the title "Media Hacker," was a keynote speaker at last year's Franchise Consumer Marketing Conference.)
Daniel Lieberman helps companies, organizations, and individuals use the Internet to communicate, market, and brand themselves using the most up-to-date tools and techniques. Based in Shelburne Falls, Mass., he is also the founder and CEO of Spelt Gourmet, the home of creative wheat-free cooking on the Internet. Contact him at 413-489-1818 or daniel@danieljlieberman.com.
Published: June 27th, 2016
Share this Feature
Recommended Reading:
Comments:
comments powered by

Disqus
Leasecake is location management made easy – from lease contracts and licensing agreements to ASC 842 compliance. Never miss a deadline, stay ahead...
ServiceScore helps businesses get the results they want from phone calls.