Alternative Social Networks Your Franchise Should Consider
It seems like a new social media channel pops up every day. How do you know which ones your franchise should be using?
As the head of content at Local Search Masters, an SEO firm based in Nashville, I run social media campaigns for clients of all shapes and sizes, including franchises. Based on my research and firsthand experience, there are a few channels I'd recommend for almost any franchise, with very few exceptions: Facebook, Twitter, Google+, and LinkedIn. The first two have massive followings, the third will only keep growing and is rumored to have special SEO value, and the last is useful for a number of functions beyond marketing (hiring, partnerships) and boasts a highly qualified audience of professionals. But most brands use these by now, so you probably knew all that.
Here are four relatively less conventional social networks your franchise could use creatively to build your brand, extend your market reach, and of course, drive sales.
foursquare
Though not used as prevalently as Facebook and Twitter, foursquare still has 40 million users and is a smart option for companies with physical locations that customers visit. In fact, if your business falls into this category, chances are you've already had your location listed for you by other users. Go claim it as officially yours - immediately - so you can start using the free tools available. For many local businesses, foursquare acts as a customer retention and rewards system, offering marketers the ability to grant special offers to customers who have checked in at their stores a certain number of times. Select businesses can get on a list to advertise on foursquare. I highly recommend trying to become one of them.
It's pretty easy to generate interest on foursquare. Just use their free tools to create offers that provide incentives for people to frequent your business more often. Chili's offers free chips and salsa just for checking in. Checkers gives customers a free small milkshake for every third check-in. Pizza Hut has a special deal for the "mayor" (the person who has checked in the most times at a location on foursquare) of each location. You get the idea. Just make sure your incentive truly is good enough to merit some attention.
reddit
A Pew survey recently revealed that approximately 6 percent of web users browse reddit. Using reddit is a little trickier than using other channels, as there are a lot of accepted practices (affectionately called "reddiquette") you must make sure you're following - and they change depending on which topical page (called a subreddit) you're posting to. Some of the most effective marketing I've seen recently has been on reddit, so it's worth the investment if you have the time and resources to come up with an idea that's clever enough to attract some eyeballs. You can pay to promote your post to the top of the stream or you can purchase ads on the side, but posting great content to organic threads can be just as effective, maybe even moreso.
I found an outstanding example of marketing on reddit last week while I was perusing the r/fantasyfootball subreddit. The link I clicked on was an Ask Me Anything (AMA) with a user who claimed to have been named the highest-ranked fantasy football expert (reddit verifies these claims). This guy was answering all sorts of questions, from how he prepares for a draft to which defenses he likes this season. And the best part? In lots of his answers, he had linked resources where people could find more information - on the fantasy football site he writes for. I'd be shocked if that site didn't sell a whole lot more fantasy draft guides that week.
Instagram Video
Vine, Twitter's 6-second video network, is a nice new medium, but Instagram Video has a much larger user base (more than 150 million, as opposed to Vine's 13 million), and seems to be more popular among major brands. With Instagram Video, brands can create 15-second videos that are shared on this Facebook-connected ecosystem. You can also create a location page, but only if you first have a foursquare. (Isn't it crazy how this is all connected?) The channel is also expected to begin allowing ads soon, so you'll be able to pay for better exposure to give your organic presence a boost.
Many major brands are on Instagram Video, but given the size of the user base and the relative ease of managing an account, it's still surprising to me how many brands aren't using this channel yet. In all the work I've seen on Instagram Video, Ben & Jerry's has to be my favorite. You can't watch those videos and come away not wanting ice cream. Try it. It's great.
StumbleUpon
StumbleUpon is referred to as a "social bookmarking" site where its users can input their interests and the system feeds them things they might find entertaining or informative. As with reddit, to make an impact on this channel it's very important to have something that's truly useful or interesting. Test your ideas on people who aren't in your industry and try to judge their reactions to see if your idea might have mass appeal.
Mint.com is an excellent example of StumbleUpon success (they get 180,000 visits a month from the site), although their core product likely benefits from being beautifully designed and inherently interesting (in my humble opinion), and thus more likely to catch people's eyes. Again, StumbleUpon can guarantee you traffic - and qualified traffic at that, since the service provides you with users who have already expressed an interest in the type of content you provide. But again, you have to make sure the content that users stumble across is interesting. Try humor, some kind of game, or something visually stimulating. Whatever you choose, make sure it stands out.
If your social media campaigns have plateaued lately, give one of these channels a try. You might be able to leverage success in one of these to rejuvenate flat-lining metrics on the more traditional channels.
There are loads of other options out there, so if you have any that you've tried (mentioned in this article or not), please let me know how it's going!
---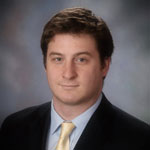 James Crater is the Content and Social Media Manager for Local Search Masters (LSM), a Nashville-based digital marketing agency. He has been published in several places, including the Vanderbilt Hustler, Nashville Business Journal, the BizBuySell blog, and LSM's blog. He can be reached at james@localsearchmasters.com, and you can find more digital marketing content at www.localsearchmasters.com/blog.

Published: September 18th, 2013
Share this Feature
Recommended Reading:
Comments:
comments powered by

Disqus
More than 15 years of passion and fascination with the franchise system. Thanks to having met many Franchisees, today I can help new ones and those...
Prisma has reinvented the marketing supply chain with an end-to-end solution that makes it easy to design, customize, order, download, print, kit,...