ApplePie Capital: New Franchise Lender Takes Off
ApplePie Capital, which began offering a new, innovative source of franchisee funding earlier this year, has announced three new brands, marking 11 brands now participating in its franchise loan marketplace. The three new brands are Brain Balance Achievement Centers, Brightway Insurance, and Capriotti's Sandwich Shop. ApplePie had previously announced AdvantaClean, Einstein Bros. Bagels, Fast-Fix Jewelry and Watch Repair, Marco's Pizza, Nothing Bundt Cakes, Phenix Salon Suites, RNR Tire Express, and Sola Salon Studios.
The impetus behind the company's formation was to provide a franchise loan marketplace that connects franchisees in need of capital with investors seeking fixed-income returns by investing in operators of proven franchise brands. ApplePie combines the emerging concept of peer-to-peer lending with its own capital from institutional and individual qualified investors. Loan amounts range from $100,000 to $1 million.
Since ApplePie opened its doors, the company has received more than $25 million in capital demand from franchisee borrowers, says Denise Thomas, co-founder and CEO of ApplePie Capital. "The demand is definitely there," she says. In March, ApplePie had closed a total of $1 million in loans since opening its marketplace in February.
ApplePie is a peer-to-peer lender "with a social twist," says Thomas, since it encourages borrowers to invite their own social networks to invest. For example, any investments that come from a franchisee borrower's network (family, friends, community leaders, etc.) reduces the borrower's origination fee from 5% to 3%. Tapping their own network to invest, she adds, also raises awareness in the community as supporters and investors spread the word locally well before the new franchise unit opens for business. Applying for consideration as a borrower or investor (individual or institutional) is made simple through a short online form. If approved, ApplePie guarantees the loan will be funded with its capital even if a borrower does not choose to tap its own network.
While ApplePie provides a new, much-needed, competitive vehicle for franchise financing (for first-time franchises, multi-unit owners opening additional locations, acquisitions of existing locations, remodeling, refinancing, recapitalization, etc.), it also brings new sources of capital into franchising by providing opportunities for investors to earn a predictable, fixed-income return.
Says Thomas, "Because of regulatory changes from the JOBS Act and advancements in technology, franchise debt is becoming widely accessible to individual and institutional investors for the first time." She cites five advantages franchise debt offers investors:
Attractive return potential.
A history of quality with top-tier brands.
Broad diversification.
Transparency.
The opportunity to invest in entrepreneurship and the American Dream.
(For a more complete explanation, see "Why Franchise Debt Belongs in Your Portfolio" on the company's website.)
By getting pre-qualified, franchisors can speed the way to more financing for their franchisees, says Thomas. ApplePie underwrites the brand first by looking at their historical performance and the key areas in which brands support their franchisees, including site selection and negotiation, customer acquisition, launch planning, and ongoing marketing and operational support.
And now franchisors also can provide both prospective and existing franchisees with a competitive funding source to expand their areas and grow the franchise system as a whole.
Benefits
Franchisees: An additional source of funding for new locations, acquisitions, remodels, and refinancing existing debt. Competitive rates, no personal collateral is required, and prequalification can be within days with funding delivered in under 30 days.
Franchisors: A new funding source for franchisees that is faster and simpler than SBA loans; allows more latitude for approval than banks and traditional lenders have; and enables faster system growth.
Investors: A source for fixed-income returns; reduced risk by investing in proven business models; and the opportunity for local investors to support business and job growth in their communities - and profit from it.
Learn more at applepiecapital.com, email info@applepiecapital.com, or call 800-720-0241.
Published: April 7th, 2015
Share this Feature
Recommended Reading:
Comments:
comments powered by

Disqus
Support your multi-location brands and empower users. OneTouchPoint integrates localized marketing services and comprehensive brand management...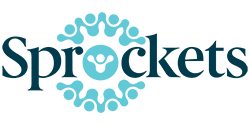 Sprockets is an AI-powered platform that helps franchisees maintain healthy staffing levels and improve employee retention. Our sophisticated...