Art Appreciation: Sharing a Passion for Teaching, Kids, and Art
Mary Rogers likes to start things and she likes to see children learn. In 1984, she started Computer Explorers, a brand created to teach kids how to work with the newly arriving wave of personal computers. It was a successful brand she deeply enjoyed being a part of, and it's where she first worked with Rosemarie Hartnett. In 1997, with about 150 franchises in 11 countries, Rogers sold her interest in Computer Explorers and left the company. "I left thinking I would just spend the rest of my career consulting and doing various other projects that were of great interest to me," she says.
But the franchise start-up bug wouldn't leave her alone. In 2002, she and Hartnett, who had since spent time with the Tutor Time brand, teamed up to launch a new franchise company focused on delivering art programs to children. They both had observed schools cutting back on art curriculum budgets following the bursting of the dot-com bubble of the late '90s, and thought there might be a niche for their concept. They named it Abrakadoodle and in 2004 started franchising.
"I developed the curriculum and Rosemarie handled the marketing and looked for opportunities and challenges," says Rogers. Their divide-and-conquer approach paid off.
Today, Abrakadoodle provides after-school arts programs to children all over the world, from 20 months to 12 years old, and even offers classes for adults. Hartnett keeps the reins on the business side, working with franchisees, watching the financials, and handling the administration at their office in Sterling, Va. Rogers continues to focus on the program and content side, deciding on art techniques, styles, artists, and art history for the students.
The co-founders and partners nurture their shared passion for art. "Art had been a big influence in both of our lives and is certainly one of the influences in our becoming creative entrepreneurs," says Rogers. "Kids need art to develop creativity, independent thought, and innovation." As long as Rogers and Hartnett are around, there's sure to be plenty of opportunity for that.
Names/Titles: Rosemarie Hartnett, president; Mary C. Rogers, CEO
Company: Abrakadoodle
System-wide revenue: $5 million (approx.)
No. of units: 180 franchised
International units: 130
Growth plans: To bring art education to children all around the world
Public or private? Private
Year company founded: 2002
Year started franchising: 2004
Your years in franchising: 25 years (both)
Getting Started
What inspired you to start your business?
We have a passion for art. We were saddened to see that the schools were cutting back on art education. Art had been a big influence in both of our lives, certainly one of the influences in our becoming creative entrepreneurs. Kids need art to develop creativity, independent thought and innovation.
What is your background, and how did it prepare you for starting your business?
Hartnett: I grew up in franchising, first running all the support and training services at Computer Explorers and eventually running their international operations and development. I eventually moved on to join Tutor Time as vice president of international development. I have a BA in sociology, which has provided great insight into how groups work. But my real lifelong passion has always been the study of art history.
Rogers: I had co-founded Computer Explorers. Before that I was a special education teacher. I have a master's degree in education. Abrakadoodle is an education company so my background and experience greatly helped in creating a solid, exciting educational program for kids as well as training programs. I developed business skills along the way.
What's the best and worst advice you got when starting out?
Best: To take advantage of the many opportunities to learn and grow professionally. We joined the IFA, attended seminars, participated in networking groups, and tried to absorb all that we could. There are great educational opportunities through the CFE program. Worst: To think about all the things that can go wrong.
Why did you choose franchising?
We liked that franchise owners are invested in their own success. Franchising also gave us the opportunity to help people realize a goal of owning a business.
How did you get started in franchising?
We got our feet wet with another franchise: Computer Explorers technology education for kids.
Did you have a partner/co-founder when you started? Why?
Hartnett: Yes, Mary Rogers. We shared the same vision for the company, a passion for children's education, and the same code of values in conducting business. We have worked well together for about 25 years and know we make a great team.
Rogers: Yes, Rosemarie Hartnett. We shared the same passion and vision for the company, combined with a love of kids and learning.
How important was that in building your company?
Hartnett: Critical.
Rogers: Essential.
How did you fund your company at the beginning? As you grew?
In the beginning, with personal funds. As we grew, the company was self-funded.
What were the keys to funding your brand?
Continued growth both in the U.S. and internationally.
Building The Business
What has been the best and the hardest thing about being an entrepreneur?
Best: That your success falls squarely on your shoulders. Hardest: That you are totally responsible for what happens. That responsibility is at times a hard load to carry.
How has your experience in running a franchise business been different from what you expected?
Hartnett: The extent to which we have touched lives worldwide (franchise owners, children, and their parents) has exceeded my expectations. Franchise owners have built strong businesses! Families worldwide want the same thing for their children. For example, during a visit to our franchise owners in Beijing, we conducted a creativity workshop showcasing the value of building creativity in children through arts education. The parents, educators, and the media were all so engaged! Children in Abrakadoodle art classes responded as joyfully in their learning as children here in the U.S. It has proven to be what author of Good to Great Jim Collins would call "meaningful work!"
Rogers: I think the biggest surprise is the opportunities that arise that you did not expect. While we started out offering art classes for kids, our customers let us know they wanted camps and special events and programs for adults. Paying attention to customer wants and needs opened up many new avenues.
How did you grow the brand at first? What changed as you expanded?
At first, by word of mouth. Later, we greatly expanded our online presence through a mobile-friendly website and various social media channels.
How did you transition from founding a brand to leading a brand?
We wanted to fill a niche by providing a wonderful educational experience for kids. Once we established a solid footing nationally, we expanded our vision to reach kids everywhere. Today Abrakadoodle has an international presence.
How would you describe your leadership style?
Hartnett: Lead by example and have the "right people on the bus!" (another Jim Collins quote).
Rogers: For me it's about having the right people in the right positions and then letting them go with guidance and direction, as needed. I don't keep people in ill-suited positions for too long.
What is the key to your company's success?
Hartnett: All in the company sharing a commitment to the highest standard of excellence--headquarters staff, franchise owners, and their staff--everyone sharing this commitment and passion.
Rogers: 1) the people involved in the company--franchise owners, teachers, and staff; and 2) a great program that's fun, educational, and always new!!
Being Female
Was being female an advantage or disadvantage for you in building your company? How?
Hartnett: Our franchise system consists mainly of women. I think this provided us great common ground to begin our relationship with our owners. They are often stepping into business for the first time, and we can relate to their challenges as women.
Rogers: Perhaps an advantage because most of the people who purchase the Abrakadoodle franchise are women, and we can identify with the challenges they face in building a business while juggling personal and family issues.
Have you found specific advantages or disadvantages to being a woman business owner?
Hartnett: Women often make great multi-taskers, a good skill to have when you run a business.
Rogers: I feel that women have an advantage in businesses that thrive on building relationships, such as Abrakadoodle. Our franchise owners build relationships with people in schools and other community locations. Also, there are a lot of organizations devoted to helping other women in business such as the National Association of Women Business Owners (NAWBO) and the Women's Franchise Network. A distinct disadvantage is that women are not always invited to the table to participate on boards and other influential venues. Less-qualified men are often chosen over highly talented women.
What has been your biggest challenge as a woman entrepreneur?

Hartnett: Time management! Juggling all the balls--a family with 3 children and running a business.
Rogers: Making everything work well--business, family, and other obligations.
Why do you think there are fewer start-ups with female founders than male ones?

Rogers: Really? There are conflicting reports on this. I think that women start smaller businesses than men. They are more likely to start small and build rather than to raise money and start a business on a grander scale. Hartnett: Mmm... I know quite a few women who are the founders of their companies! Women, in general, however, I would say tend to be more risk-averse.
What do you think is the biggest issue for women in the workplace?
Hartnett: Being paid equally as their male counterparts and building confidence in their abilities.
Rogers: Equal pay for equal work. It's crazy that we are still talking about this.
From a woman's perspective, what notable changes have you seen for women in franchising since starting your brand?
Hartnett: There are more women envisioning themselves in and achieving leadership roles than when we started in franchising. The fact that so many of our women leaders in franchising are committed to mentoring other women has and will continue to grow female leadership.
Rogers: There are longer lines in the restrooms at conferences. Yes, there are a lot more women in franchising companies than when I started my career in franchising. And they are savvy and taking strong leadership roles in the industry.
Which female leaders do you admire? Why?
Hartnett: My business partner, Mary Rogers, who has provided great vision, friendship, and collaboration. She also has the best laugh you've ever heard! Kathryn Morgan of the IFA Educational Foundation and Jan Muhleman at re:group have served on our board of advisors and offered invaluable counsel over the years. Women like Dina Dwyer-Owens of The Dwyer Group, Melanie Bergeron at Two Men and A Truck, and Karen Powell of Decor&You have been longtime colleagues and friends who have shared their time, experiences, learning, and offered great examples in leadership.
Rogers: Kathryn Morgan, who is wise, thoughtful, and fun. Rosemarie Hartnett of Abrakadoodle, who is a skilled communicator, steady, focused, and funny. And Jan Muhleman, who is a quiet force in the world of marketing, very innovative and smart.
Has mentorship made a difference in your professional and personal life? How?
Hartnett: It is so very important to be open to different perspectives and feedback. It is instrumental in helping you see the opportunities and different solutions to challenges for your brand, as well as your personal life. To surround yourself with positive and talented people you trust--and who won't hesitate to sometimes "save you from yourself"--is invaluable.
Rogers: We have been so fortunate to have a very strong board of advisors. They are always ready to offer their perspective and advice. They bring wisdom, experience, and encouragement. I've been fortunate to have friends and family who offer their support and do not hesitate to let me know what I need to hear.
Are you involved in any female entrepreneur organizations?
Hartnett: Yes, I am co-chair of the IFA's Women's Franchise Network in my area, and a longtime supporter of the IFA's Women's Franchise Committee.
Rogers: NAWBO, and the Women's Franchise Network.
Personal
What does your typical day look like?

Rogers: Busy. Hartnett: Very busy.
How do you maintain a work/life balance?
Hartnett: I'm still working on this one, but I do try to emulate role models who I think do a good job at this.
Rogers: I like hard cider. Seriously, it's not a big issue now that I'm an empty nester.
What are your top 5 favorite things to do?
Hartnett: Learn new things, travel to interesting places, explore museums, and wander... I just love to wander. As J.R.R. Tolkien said, "Not all those who wander are lost."
Rogers: Create, design, write, share ideas, and get feedback.
What are 3 key words to describe yourself?
Hartnett: Intentional, passionate, curious.
Rogers: Quiet (not shy), curious, logical (sounds boring doesn't it?).
Lessons/Advice
What's the most important lesson you've learned so far?
Hartnett: Believe in yourself and surround yourself with positive and talented people.
Rogers: Synchronized swimming is good, working together for a shared vision.
If you could do one thing differently, what would it be?
Hartnett: Be kinder to myself.
Rogers: Take more vacations.
What's the best piece of advice you have ever been given?
Hartnett: You can never go back, you can only go forward.
Rogers: Post-it Notes messages. Many tasks can be overwhelming. Use a Post-it Note that you see first thing in the morning to remind yourself to tackle just a piece of the task that day. It's amazing what you can accomplish if you do just a little each day!
What advice would you give to other women considering starting their own franchise brand?
Hartnett: Being a franchisor is a great responsibility and very hard work. Ensure that you have a proven system, a financially solid and "franchisable" model to offer your owners. Franchise owners who join your system will not only invest in your brand financially, but also from a very personal place--they will also invest with their hopes and dreams of business ownership.
Rogers: Do the work to make sure you have a solid business opportunity to offer. Does your business model work? Will it work in other locations? Does it make a reasonable income for franchise owners within a reasonable time? Is it easy to implement? Have you determined the barriers to market entry? Do you know what franchise owners will face in terms of competition? Is it really a product or service that is in demand? Are you adequately capitalized? If yes, to these questions, then GO FOR IT!
What's Next
What would you like to achieve in the next 5 years?
Hartnett: Help Abrakadoodle continue to expand worldwide through new opportunities and collaborations!
Rogers: Retirement. I presently speak about franchising at the Mason School of Business of the College of William and Mary for both grad and undergrad students, each semester. I would like to do more of that.
What's coming up that you're excited about?
Hartnett: New growth opportunities for Abrakadoodle!
Rogers: Abrakadoodle has some very exciting opportunities for collaboration and growth in the works! I am excited to see how they evolve!
Published: March 17th, 2016
Share this Feature
Recommended Reading:
Comments:
comments powered by

Disqus

Franchise Update Magazine: Issue 1, 2016
Atmosphere TV is the world's leading cable alternative, providing free streaming TV for businesses.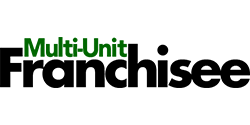 Published quarterly, Multi-Unit Franchisee Magazine is dedicated exclusively to Multi-Unit Franchisees. It delivers vital information and business...