Building a Great Franchise Sales Team: Fierce Brands
We asked Jason Mattes, chief development officer at Fierce Brands (franchisor of Retro Fitness and Let's Yo! Yogurt), what he looks for in a salesperson, and what the critical elements are in building a great sales and development team. Here's what he had to say.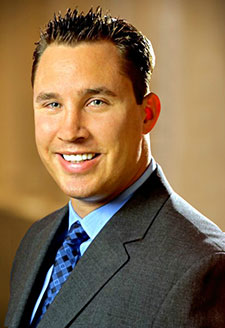 David Sandler, who was one of the brightest and most gifted sales trainers of his time, once said, "Selling is a Broadway play performed by a psychiatrist." This novel, yet profound, idea formulated many moons ago, has helped shaped the way I defined my role when making my bones in franchise sales, and it still provides a GPS of sorts when comparing and contrasting the skill sets of folks I interview today.
Obviously, there are a handful of qualities that most successful sales professionals possess to some degree: integrity, accountability, high energy level, self-image of success, drive to excel, and persistently determined. But the characteristics often overlooked when looking for a salesperson are their listening skills and their ability to ask high-value questions and build positive business relationships with the individuals they sell to.
Popular opinion leads us to believe that product or industry knowledge is key. It's not. In fact, it's probably the most overrated quality sought when evaluating a salesperson for a position. Unfortunately, most business people make decisions about hiring salespeople based on the amount of product knowledge that person has, more than any other single factor. While product knowledge is nice, it's not necessary. Knowledge is just that, knowledge, and can be gained and best applied by salespersons who possess the ability to not just sell features and benefits, but who know how to ask the right questions and when to zip it and listen. Often, customers will tell a salesperson everything they need to know and give them the blueprint for their purchasing decision - if just given the opportunity to do so!
As far as the critical elements to building a great franchise sales and development team, I find they are the same as what helped the Boston Red Sox, Seattle Seahawks, and San Antonio Spurs become world champions. Leadership, shared vision, attitude, commitment, mutual trust, and collaboration are all essential components to winning, whether on the field or in the office. Having these elements in place creates chemistry, and by adding in a system and process that is duplicable and replicable, you have all the makings of a sustainable championship environment for your sales and development team.
At the end of the day, month, or fiscal year, looking for a salesperson who is a great communicator - not just by how they talk, but by how they listen and build a team with an emphasis on the whole - will allow you to hit your sales and development goals year after year. The audience (your boss or board of directors) will applaud, and then it will be time for you to take the proverbial bow.
Published: September 16th, 2014
Share this Feature
Recommended Reading:
Comments:
comments powered by

Disqus
Oct. 18-20, Atlanta, GA. An exclusive event for franchisor CEOs, Presidents, COOs, CDOs and Franchise Development Executives.
Tiger Pistol, the world's leading collaborative advertising platform, connects the power of brands with the knowledge and credibility of their...