Buzzword Kill? The Best Worst Marketing and Adtech Buzzwords of 2020
We're a little late with our annual marketing buzzword list this year, but if you have a sense of humor about your job in marketing – or need one – here you go!
Marketing and technology are both infamous for creating new and impressive terminology. At least they think so. Put those two disciplines together and you can get some real lulus. Or just plain old puffed-up obfuscations and vague promises of the next best "new and improved" product or service. Or buzzword.
This year we gathered buzzkill words from four sources for your edification (and possible embarrassment) in an effort to support clarity — perhaps hilarity – and maybe even tone down your usage of these terms in the coming year.
Some no-brainers that made the grade for 2020 include pivot, agile, flexible, unprecedented, new normal, digital transformation, move the needle, omnichannel, authenticity, and cookieless future. Click on the links below to see the more obscure ones.
And if you're really into this (or bored or in need of inspiration for your next campaign), here's our list from last year.
1) Ad Age: 13 worst buzzwords and phrases of 2020—the pandemic edition
2) CMS Wire: The Worst Marketing Buzzwords of 2020
3) Forbes.com: Twelve Business Buzzwords To Consider Removing from Your Vocabulary in 2020
4) Effective Retail Leader: Fun with 2020 Business Buzzwords
What marketing or Adtech buzzwords do think will make the 2021 list as the nation moves out of the Covid-19 pandemic? "Post-Covid" anyone?
Published: April 16th, 2021
Share this Feature
Recommended Reading:
Comments:
comments powered by

Disqus
Qiigo unifies digital marketing for national brands and their locations, building brand unity and success helping businesses get found locally....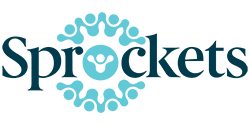 Sprockets is an AI-powered platform that helps franchisees maintain healthy staffing levels and improve employee retention. Our sophisticated...