CMO Q&A: Describe the evolving role of social media in your brand's marketing efforts.
In each issue of Franchise Update magazine, we profile franchise CMOs and marketing leaders, asking each the same set of questions. Their responses say a lot about who they are, their culture, their values, and where they're leading their companies.
Throughout the year, we'll be selecting one of those questions – and providing answers from recent CMO profiles. If you like what they say and are curious to learn more about these franchise marketing leaders and their thoughts on other topics, we've provided links to their full profile.
This week: Describe the evolving role of social media in your brand's marketing efforts.
Kieran McCauley, Vice President of Marketing, HealthSource
Social media is another way for our clinics to engage with patients. Our clinics use various social media platforms to provide wellness advice, introduce new products and treatment techniques, and to encourage patients to tell their stories and discuss therapies and products that have worked best for them. This back-and-forth dialogue helps our clinics stay connected with the patients. Social media is important for both existing and prospective patients. Today's consumers research doctors and look at reviews before making an appointment to learn more about the staff and what current patients are saying about the clinic. Read the full profile here.
Kristina Van Bruggen, Vice President of Marketing, Sizzler USA
Social media has given us a tool to communicate Sizzler's brand personality. It's given us a way to create a conversation with a new guest base in a meaningful and authentic way. Since placing an emphasis on social and digital media, we have seen incredible success, with a 388 percent increase in building our social communities across multiple social platforms, confirming that our guests want to engage with our brand. Read the full profile here.
Claudia Schaefer, CMO, Jamba
Social media is an integral and ever-changing platform for online marketing and communication, particularly among Millennials and Gen Z. Brands are able to carry on two-way conversations with consumers at minimal cost. This not only connects guests to the brand, it also gives the brand powerful insight into guest perception and need state. We make it a priority to engage with every guest who interacts with our brand, while proactively reaching out to inspire new or lapsed users to Jamba! Most important, we use social media as a real-time tool. We know that online trends can start and end within hours, and social media offers a way to activate quickly and create meaningful moments with followers. It's also important to use these platforms to drive business results. Social media is the fastest way to bring time-sensitive promotions and messages to market. It offers a frictionless way to drive results in real time while shaping brand perception through a collection of interactions. Read the full profile here.
Katherine LeBlanc, CMO, Painting with a Twist
This was one of the first brands to jump on the wave of social media. Because our concept itself is social, Facebook, Instagram, and Twitter were all natural extensions for our guests to interact with the brand. Read the full profile here.
Denise Pedini, EVP Marketing/CMO, Pizza Inn
A year ago, we strongly invested in growing our Facebook following. This has been a very successful investment for us (quickly approaching 100,000 followers of the main brand page alone). More and more people use social media as a means of communication and for news, so it just makes sense to speak to our local communities and fans on a platform they use every day. Read the full profile here.
Published: July 7th, 2019
Share this Feature
Recommended Reading:
Comments:
comments powered by

Disqus
Support your multi-location brands and empower users. OneTouchPoint integrates localized marketing services and comprehensive brand management...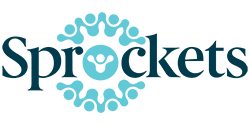 Sprockets is an AI-powered platform that helps franchisees maintain healthy staffing levels and improve employee retention. Our sophisticated...