Consumer Marketing News, Views, and Reviews: February 2023
Welcome to February's Franchise Marketing & Leadership Report! Predictions for franchise marketing in a tumultuous global economy are literally all over the map. Regardless, you can only manage what goes on inside your four walls… or in your fleet of trucks. So if you have news items, trends, reports, or studies you think will be useful to franchise consumer marketing leaders looking to navigate the new year, please forward them our way! And now, the news…
Why the Fractional CMO Position Seems To Be Catching On
CMOs Are Clinging to Their Budgets—But Only Just
How Marketers Are Rebalancing Ad Spend Budgets in 2023
2023's Top 5 Franchise Digital Marketing Trends (Report)
Chili's Closes Test Delivery-Focused Store After 2 Months
Why Marketers Must Be Leaders in Data Privacy and Transparency
Tim Hortons Gets Off Easy for "Mass Invasion" of User Privacy in Canada
Some Countries Are Outlawing After-Work Phone Calls and Emails
How Retailers Can Capitalize on the 5 Types of Shoppers
How Inflation Is Affecting Gen Z's Restaurant Use
Why the Metaverse Will Matter for Customer Experience
The Definitive Guide to Paid Social Management for Franchise Marketers (Report)
Why Instagram and Facebook Are the Most Preferred Channels for Advertising in 2023
Judge Sides with FTC in Battle Over Fake Reviews at Roomster
India Releases New Guidance for Social Media Influencers
Is Starbucks' Rewards Program Modeling Itself After Platinum Credit Cards?
Amazon Content Spending Soared 28% in 2022, to $16.6 Billion
The Future of Converged TV (Report)
What Multicultural Audiences Want from Audio Ads
A "Sound" Strategy for Better Marketing in a Recession
Published: February 14th, 2023
Share this Feature
Recommended Reading:
Comments:
comments powered by

Disqus
919 Marketing Co. is a national content marketing, PR and social media agency serving franchise brands. Our proprietary social relations approach...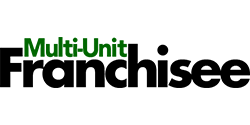 Published quarterly, Multi-Unit Franchisee Magazine is dedicated exclusively to Multi-Unit Franchisees. It delivers vital information and business...