DOL Releases Final Joint-Employer Rule and Franchising Breathes a Sigh of Relief
On Jan. 12, the U.S. Department of Labor (DOL) finalized its makeover of the joint employer rule, which is expected to substantially narrow the joint employer definition and add clarity about the circumstances under which two parties will be considered joint employers. The newly finalized DOL joint employer rule goes into effect March 16.
"The new joint employer standards will be particularly important for franchisor-franchisee relationships, portfolio member companies, and employers that often rely upon staffing agency services," says Nicholas M. Reiter, co-chair of the Labor and Employment group at New York-based law firm Venable LLP. "Employers may want to consider how to modify their relevant service agreements to take advantage of the DOL's new joint employer rule."
Under the new rule (which is mostly the same as the proposed rule issued last year), a person or entity will be considered a joint employer if that person or entity "is acting directly or indirectly in the interest of an employer in relation to the employee."
The new rule is important for several reasons, says Reiter:
A party's mere reservation of rights to supervise or control an employee's conditions of employment will no longer necessarily mean that party is a joint employer.
Actual exercise of control for at least one of the DOL's factors will be required for a joint employer determination.
Satisfaction of the fourth factor - maintaining an employee's employment records - will no longer be enough by itself to render a party a joint employer.
IFA Calls DOL Ruling "A Win for Franchising!"
The IFA, which has been the tip of the spear working to return the definition of joint employer to what it was before it was changed under the Obama administration, celebrated the ruling in a letter from IFA CEO and President Robert Cresanti:
I'm happy to let you know that the Department of Labor (DOL) released its final joint employer rule, and it's a win for franchising!
The DOL returned the joint employer standard to its traditional definition. This can restore the clarity associated with the previous definition - which leads to lower costs and greater growth for franchises of all sizes. It also better allows for franchisors and franchisees to work together to promote franchisee employee advancement and provide a consistent, quality experience to franchisee customers.
This follows the National Labor Relations Board's (NLRB) recent decision on a years-long case, which found that McDonald's is not a joint employer with its franchisees. Beyond that, the NLRB is also poised to a enact new, highly favorable joint employer regulation.
Taken individually, each of these would represent a landmark victory for the franchising industry. Combined, they represent an unprecedented level of policy success in a short time frame.
Published: January 21st, 2020
Share this Feature
Recommended Reading:
Comments:
comments powered by

Disqus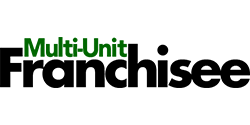 Published quarterly, Multi-Unit Franchisee Magazine is dedicated exclusively to Multi-Unit Franchisees. It delivers vital information and business...
Bring Order to Your Business. All-in-one management, print, and design solutions at your fingertips, on one platform