Field Support: The Key to Franchisee Communication and System Growth
When people dream of turning a successful business into a franchise, they never dream small. A budding franchise has to be huge to justify the gargantuan effort and investment involved in building it from the ground up. However, as franchise founders-to-be plan the massive scale of their Next Big Thing, one vital element on the road to achievement is too often overlooked.
Clear, regular communication is the linchpin of success. It has the power to make or break companies - and compared with legal fees, the cost of communication is a pittance. So if communication with franchisees is that significant, why do many companies fall short when it comes to picking up the phone and checking in with them?
When a new franchise is starting out, people know each other and it's easy to stay in touch because the group is small. However, as the family grows in both number and geography, making people feel genuinely connected can become an uphill climb that often gets pushed too far down on the corporate agenda. In a growing franchise business, relying on quality field support is the key to maintaining healthy communication with franchisees and ensuring no one drops through a gap.
1) Make education a priority
Spend time and resources educating the entire team on the brand, systems, scripts, and strategies. Regional developers, field trainers, and franchisees should have comprehensive, regular training. Thorough education means that everyone is on the same page, which results in a more cohesive brand. Furthermore, when franchisees know they can lean on trained regional developers who feel confident enough to share information, there is less pressure on corporate leadership to be all things to all people.
2) Construct a solid organizational structure
Large-scale organizations have to rely on a hierarchy to function. Ideally, every franchise should have regional developers to grow territories, but the other half of their role is to offer franchisees another layer of support. Regional developers can check on progress, give advice, and communicate key messages. If there is an issue with a franchisee, having regional developers who can take the lead allows the corporate office to work more on the overall business and system growth.
3) Create a purposeful culture
Blast emails have their place, but they aren't enough to build a meaningful culture. Foster an attitude at every organizational tier that emphasizes a positive attitude, team mentality, facing challenges directly, and solving problems to make everyone successful. The burden for building a culture can't rest on key leadership, who can't be in continual contact and know the daily struggles franchisees face. Regional developers can, which makes them one of the best ways to develop a company culture.
4) Don't make it all about the numbers
Every business depends on good numbers, but numbers don't always tell the whole story of a franchise's true health. If a franchisee is doing great, ask how they're achieving those goals and share their tips with the team. If a franchisee is suffering, regional developers should find out what's going on and offer specific help, whether it's one-on-one or by connecting franchisees to other owners or corporate experts.
5) Rely on field specialists
Send a field trainer for the first week a new franchise is open to get the business started right. Most new franchisees will require some hand holding, and a full-time field trainer will specialize in helping with whatever is needed to get every business started on the right foot. Continue offering telephone and email support throughout each franchisee's life cycle to help eliminate potential issues before they can become problems.
6) Beware of cracks in the system
Communication is vital in any franchise, yet no matter how connected the group may seem overall, it's easy for a single franchisee to fall through the cracks. Track every level of communication in a shared system that shows who recently interfaced with which franchisee. If someone is about to slip through a gap, it will be easier to spot early before the crack becomes a canyon.
7) Check in - and keep checking in
Corporate leadership can't rely only on field trainers and regional reps to guide franchisees. Someone from the corporate office should contact franchisees directly every week by phone, which is more personal and gives franchisees the chance to ask questions or raise issues they might not discuss on a conference call. Even if you just a leave a message, knowing they have a real connection to every level of the franchise system will make owners and operators feel like part of the team.
Kyle Zagrodzky is president of OsteoStrong, a health and wellness system that boosts bone density and muscle strength. In 2014, the brand signed commitments with 9 regional developers to launch 500 new locations across the U.S. Contact the company at info@osteostrong.me or 877-893-0008.
Published: October 6th, 2015
Share this Feature
Recommended Reading:
Comments:
comments powered by

Disqus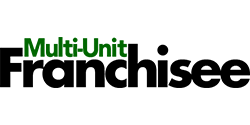 Published quarterly, Multi-Unit Franchisee Magazine is dedicated exclusively to Multi-Unit Franchisees. It delivers vital information and business...
From lead generation to increasing sales, Hot Dish Advertising is the pro at getting your message in front of those who matter most--consumers...