Franchise Development Takeaways from the 2017 IFA Convention
A perfect storm of positive growth elements is creating both opportunities and barriers for franchise development in 2017, which is off to a roaring start. For the first time in more than a decade, the future of franchising is bright. The election is over, the SBA lending gates are open, Americans are gradually becoming more educated about franchising, and Millennials are entering the franchise ownership ranks in record numbers.
According to FranData, there are now more than 3,800 franchise brands in operation, with expectations for that number to grow well past 4,000 this year. The message is clear: the market for franchising is growing and so are the options for franchise buyers. Each potential franchise owner can choose from a much larger number of franchise systems, making franchise recruitment much more competitive. Yet, despite the number of positive trends that favor franchising, the average emerging brand (or mature brand that is re-emerging) faces a number of challenges to jump-start growth in 2017.
Here are our key takeaways from this year's IFA Convention:
The story always stands out
At almost every session we attended this year, talk focused on how critical storytelling has become. From discussion of website design to sales process to targeted videos and Facebook advertising, the story is the key element that makes an impact.
Franchise buyers - and we estimate there are at least 12 million potential buyers in the country at any time - gravitate toward the brands with the stories they can best relate to. That's the power of a well-told story: you don't realize you are being sold to because the content is interesting, helpful, and relates to your own interests.
Storytelling dominates recruitment website design, dramatically changing the way smart franchise development teams are using video and text, which then translates to every level of the sales process. As humans, we use stories to make sense of the world around us, relate to one another, and make decisions.
Take a critical look at your website, the video you use, and all of your written materials. Are they full of bullet points, catchy marketing slogans, and skimpy on detail? Chances are you're alienating a large number of potential franchise buyers by bombarding them with messaging that screams that you are a desperate salesperson lurking behind your form, ready to pounce.
Strive to unpack your brand through the use of storytelling techniques that answer common questions about your franchise opportunity - while also revealing the integrity behind your company and the authenticity of your actual owners. If people can relate to you through a well-told story, you'll garner a larger share of the potential market. If you don't, someone else will.
Persona marketing takes center stage
We were pleased to see some sophisticated brands beginning to adopt persona marketing, as we believe this is the most important franchise development trend for 2017. Persona marketing is simply identifying the type of buyer you are targeting and building a profile for that is as specific to this type of buyer as possible. A typical franchise system will have 6 to 8 of these profiles. For instance, Marco's Pizza targets immigrant buyers who are often second-generation Americans and whose parents might have owned hotels or Subway franchises. They also target veterans and existing food service managers who want to move up to ownership.
For each specific group, develop a marketing strategy that consists of documentary videos, blog-style articles, email-targeted PPC and Facebook ads, email campaigns, segmented retargeting campaigns, look-alike campaigns, and dead lead emails. The messaging and value proposition for each group of buyer types are different. Likewise, you will need to position your brand messaging in terms that make sense to each individual buyer type in ways that are relatable and emotional. If a candidate wants to own a family business they can turn into a legacy for their kids, they must be able to envision this dream as a reality. And the best way to do this is to see or read about others who have done so in the past.
This type of marketing switch can affect your recruitment website and overall marketing strategy, making it much more complex, but also higher-performance.
Website opt-in is rapidly changing
Traditionally, buyers have filled out a website form with a number of required fields to opt in, but now buyers have many more ways to opt in. Forms today are much shorter than in the past, with the preferred form just having fields for name, email, phone, and area. Every additional field you add to the form reduces the number of leads you gather. In the "Lead Generation Tactics That Work" roundtable, Pete Lindsey, vice president of franchising at Sport Clips, mentioned how shocked they were that leads spiked when they took out the "How did you hear about us?" field. Not only is most of the information not accurate, the extra field just kept people from filling out the form. Our suggestion: If you have it on your form, take it out!
Paul Pickett, CDO at Wild Birds Unlimited, explained that he no longer requires a phone number on his forms and has seen an uptick in both the quality of information and the quality of leads as a result. Try experimenting with making some or all of your fields "non-required." Buyers expect you to pounce on them when they fill out a form, and serious buyers don't want to lose control of the conversation.
Which leads us to phone leads. It is shocking that most systems don't have trackable phone numbers on their recruitment websites. Phone leads now make up an estimated 25% of all leads, and phone leads close at twice the rate of web form leads. Mobile device users often prefer to call - it just takes a single click on your number. And serious buyers with high investment ability don't want to give a salesperson any information they don't need to.
Last, text-opt in is popping up as a viable way to engage buyers. Using a commercial text service (like the one we are fond of, Text Request) and putting a "Text us a Question" button on the website, primarily for mobile visitors, is an effective way to engage with potential buyers. Raj Bhatt, co-CEO of Woops!, mentioned that they sold a franchise to a prospect who used the text service to ask about how Woops! compared to a competitor.
Rethink your opt-in strategy. It is clear that the conventional wisdom that "Real buyers will fill out the form" simply isn't true. They just don't opt in unless you make it easier for them.
Editor's note: Scott's report from IFA includes more sales-related takeaways: a crisis of trust for franchise sales; how video has become essential for franchise sales; the top 3 changes to Google's SEO rankings; a more diverse pool of buyers; and how Facebook ads continue to change in its competition with Google for ad dollars. Read his complete, unedited report here.
Thomas Scott is CEO of Brand Journalists, a franchise lead generation firm that has helped 50 franchise brands with franchise development, including Menchie's, Marco's Pizza, and Chem-Dry. Contact Brand Journalists through their website or at 615-499-4410.
Published: February 6th, 2017
Share this Feature
Recommended Reading:
Comments:
comments powered by

Disqus
919 Marketing Co. is a national content marketing, PR and social media agency serving franchise brands. Our proprietary social relations approach...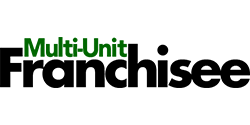 Published quarterly, Multi-Unit Franchisee Magazine is dedicated exclusively to Multi-Unit Franchisees. It delivers vital information and business...