Franchisors Are Breaking Old Standards
Innovative franchisors seeking to expand their offerings and attract a new pool of franchisees are breaking with tradition and instituting new ideas. Here are a few ideas that have proven effective for the systems that have used them to achieve specific goals as they developed:
No franchise fees for expansion. Grow Biz, a Minneapolis-based multi-brand franchise system (now Winmark), at one time waived additional franchise fees for interested owners who qualified for expansion. Why require an additional fee from a trained, successful franchisee whose new store development brings more royalty income to the company? With these experienced, successful franchisees, the returns are high and the risk minimal.
Some franchisors, such as GNC, have discounted initial franchise fees for new franchisees in certain markets to accelerate development there. In 2008, Papa John's Pizza was targeting experienced franchise operators with "no franchise fee" required in six of its markets. Merle Norman Cosmetics, manufacturer and retail franchisor of skin care products, charges no initial franchise fees or royalties to its franchise operators. The 79-year-old company has built a successful business model for 2,000-plus franchisee units and for the company.
Multi-unit, semi-absentee packages for qualified prospects. Great Clips, when it was a modest-sized retail service franchise, did exactly this in a traditional mom-and-pop industry. The company spurred explosive growth by successfully attracting savvy, high-net-worth buyers looking to build a business organization through store managers. New franchisees initially were permitted to keep their current job while launching their store, an unusual business model that attracted additional prospects. Aggressive marketing that targeted their prospect profiles through media sources and brokers paid off. Within a few years, this innovative franchisor became a top player in the industry.
Conversions. Once considered taboo by many, conversions are finding success with strong multi-unit independents who recognize the value of franchising in growing their business to the next level. With 41 cents of every U.S. retail dollar spent in a franchise, these owners are more receptive to compromising their independence to increase revenues and build equity. When Sears Carpet & Upholstery Care launched its new franchise, the brand targeted larger, successful independents to convert to their program. These savvy operators saw the business benefits of trading their independence for brand power. They could enjoy immediate savings in their advertising and purchasing power, and greater customer opportunities through the brand's national reputation.
Co-branding. Setting up franchises within franchises presents an opportunity to share real estate expenses and staffing resources. Gas stations and convenience stores continue to incorporate franchise food brands into their business models. Wal-Mart centers and grocery chains have postal franchises and framing concepts, to name a few. There certainly are challenges to overcome in these partnerships, but they are worth the effort when both brands are compatible and can generate additional profits from their alliance.
Express franchises. Scaled-down or "mini" versions of franchises have become more popular through the years, particularly within the food segment. Coffee, drink, and food kiosks and "drop-off " stations also have been incorporated into franchise concepts as a market extension of a franchisee's operation, or even as small stand-alone businesses.
This is an excerpt from my book, "Grow to Greatness: How to build a world-class franchise system faster." Order copies at www.franchiseupdate.com/magazine/growtogreatness/
Published: October 6th, 2010
Share this Feature
Recommended Reading:
Comments:
comments powered by

Disqus
Conferences
InterContinental, Atlanta
OCT 18-20TH, 2023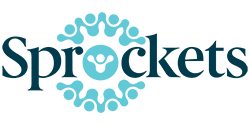 Sprockets is an AI-powered platform that helps franchisees maintain healthy staffing levels and improve employee retention. Our sophisticated...
919 Marketing Co. is a national content marketing, PR and social media agency serving franchise brands. Our proprietary social relations approach...