Goldfish Swim School Wins Franchise Update's 2020 Marketing Leadership Award
Innovation and technology were more essential to businesses during the Covid-19 pandemic than at any time in recent history, and remain so today.
Companies across the globe have been forced to find ways to survive as governments mandate temporary business closings and consumers hunker down at home. It was in this frothy environment that Franchise Update Media compiled and judged the 113 entrants submitted in its 2nd Annual Franchise Innovation Awards competition. Entries were segmented into four categories: Marketing & Branding, Operations, Products & Services, and Human Resources.
During the first-ever Franchise Leadership & Growth Virtual Conference (FLGVC), four finalists in the Marketing & Branding category were invited to present their entries during the online conference and explain to attendees how they created and implemented their ideas and achieved their goals.
Goldfish Swim School was this year's winner of the Franchise Marketing Leadership Award, the top award in the Marketing & Branding category. The other three finalists in this category were:
Primrose Schools—Winner, Best Social Media Campaign
Epcon Franchising—Winner, Best Digital Campaign
Jersey Mike's Subs—Winner, Best Cause Marketing Campaign
Despite its in-person swim classes being closed by the pandemic, Goldfish is beginning to expand its footprint through new growth, says the brand's Vice President of Marketing Shana Krisan. Company executives saw a need to condense and simplify local marketing support. The result was development of the company's Local Marketing Consultants (LMC) program.
"The goal of the LMC program was to streamline communication to one point of contact to allow for hands-on support and a more personalized approach to better understand marketing dynamics," says Krisan. "This approach created the opportunity to better understand and address the needs of franchisees, bringing ease to marketing execution, all while enhancing local brand awareness."
Goldfish also developed digital playbooks to replace its paper versions and create a more efficient way to distribute marketing materials to franchisees to help them more easily and effectively execute national and quarterly campaigns at the local level. Combined with the LMC, this allowed each school and franchisee to out-market and outperform the competition.
"The LMC program also allowed our subject matter experts to devote more time and attention to innovative projects such as launching a national PR and cause marketing campaign, establishing a brand ambassador partnership, developing enhanced brand campaigns and materials, and the rollout of numerous water safety initiatives," says Krisan.
After implementing these initiatives, Goldfish saw a 30% increase in brand search over 12 months, strong engagement with Gmail and retargeting ads, an average organic ranking of 1.6 across the network, 195+ leads on average per month, 40,000 total new members, and a cost per acquisition under $20. As a result, brand awareness has skyrocketed and Goldfish has seen a 158% lift in media exposure.
"As an emerging brand, I truly could not be prouder of the way Goldfish has prioritized marketing and innovation to help grow the franchise to new heights. Marketing plays such a critical role in brand growth and development," says Krisan.
Published: December 8th, 2020
Share this Feature
Recommended Reading:
Comments:
comments powered by

Disqus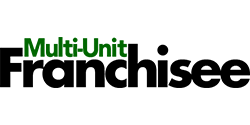 Published quarterly, Multi-Unit Franchisee Magazine is dedicated exclusively to Multi-Unit Franchisees. It delivers vital information and business...
Slick Marketers is reinventing franchise marketing with a hyper-customized and ultra-localized marketing approach with measurable results and growth...