Good News! – September 2017
The good news: Despite ongoing external threats to the business model, franchising is experiencing a remarkable growth phase – not only in unit count and system-wide revenue, but also in the number of new and emerging brands. The bad news: It's harder to keep up with all the good news! That's a nice problem to have – and why we've brought back our "Good News!" roundup of selected news items on unit growth, investment and financial developments, international expansion news, refranchising, and milestones attained by franchisors large, medium, and emerging. Here's your chance to follow the leaders, every third Tuesday of the month.
So if you're not doing it already, send us your good news here.
New Units/Growth/Expansion
i9 Sports Awards 4 East Coast Franchise Territories
NYC's Mamoun's Falafel Expands to Texas with Dallas Deal
Hilton Opens Dual-Branded Property in Downtown Birmingham, Ala.
Dickey's Barbecue Pit Lands Deal for KC Chiefs' Arrowhead Stadium
The Greene Turtle Signs 10-Unit Deal for Pennsylvania and New Jersey
Jimboy's Tacos To Open 20 New Units in Southern California
Walk-On's Bistreaux & Bar Signs 3-Unit Deal for Birmingham, Ala.
Griswold Home Care Is Franchising Again After 3-Year Hiatus
Shell Shack Signs 8-Unit Deal for the Houston Market
Wag N' Wash Opens 2nd of 15-Unit Deal in Seattle Area
Dunkin' Donuts Signs 7-Unit Deal for Raleigh-Durham Market
Captain D's Inks 9-Restaurant Deal for Florida's West Coast
La Madeleine Refranchises 26 Restaurants in Texas, Louisiana
Financial/M&A
FAT Brands To Buy Homestyle Dining for $10.5 Million; Files "Mini-IPO"
Big Plans, Big Dreams
Nestle's Toll House Café Pitches E-2 Visa Holders
AtWork Turns 25, Plans 100 More Franchises in 5 Years
International
Funtopia Signs Australia Master Deal, Opens 2nd Unit in Melbourne
Wingstop Inks 10-Year Deal for 110 Restaurants in Australia and New Zealand
Papa John's Signs Deals for Kazakhstan, Kyrgyzstan, and Poland
Hooters of Alajuela Is Open for Business in Costa Rica
Auntie Anne's and Cinnabon Each Reach 600 International Units
New And Emerging Brands
BrisketU (Backyard Pitmasters) Begins Franchising
Milestones
Experimac Opens 100th Store, in Capetown, South Africa
Crunch Fitness Hits the 1 Million-Member Mark Amid Rapid Growth
Freddy's Frozen Custard & Steakburgers Celebrates 15 Years
Moe's Southwest To Open 700th Unit
Home Franchise Concepts Celebrates 25th Anniversary
People & Awards
On The Border Names Tom Pennison CFO
Le Duff America Names Julie Hauser-Blanner U.S. President of Brioche Dorée
Sonic Names Jose Dueñas EVP and Chief Brand Officer
Published: September 18th, 2017
Share this Feature
Recommended Reading:
Comments:
comments powered by

Disqus
Bring Order to Your Business. All-in-one management, print, and design solutions at your fingertips, on one platform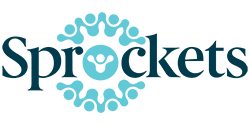 Sprockets is an AI-powered platform that helps franchisees maintain healthy staffing levels and improve employee retention. Our sophisticated...