How Houlihan's Is Using Analytics To Improve Its Marketing
We asked Jen Gulvik, senior vice president of marketing and creative director at Houlihan's Restaurants, "What analytics are you using to improve your marketing?" Here's what she had to say.
Our marketing has become heavily data-driven this past year with the development of several new business intelligence (BI) systems we're leveraging. We have a CRM platform that integrates transaction data from our POS system with "tokenized" credit card data and our large email customer database. Combining those three data sources, we can communicate differently to recent versus lapsed customers, or based on what they typically spend or buy.
We also can analyze our menu mix by once-per-year customers versus five visits-per-year customers to understand if certain menu items seem to be driving loyalty, for example. We know the visit cadence of guests, so now we analyze both the immediate impact of promotions and again, six months later, to see guests' visit patterns before and after coming in with a promotional offer. Did we cannibalize an expected full-priced visit with the offer? Improve their visit cadence after that offer? Marketing analyses take lifetime value into account. It's a truer ROI.
At the same time, many social media channels have recently launched ad platforms that leverage consumer data, and we're early adopters. Today we can serve an ad for Houlihan's new gluten-sensitive menu to someone searching Pinterest for such recipes in the market. We can serve an ad promoting rehearsal dinners at Devon Seafood Grill to area wedding planners on LinkedIn. Or advertise to someone currently on their phone within our trade area searching for happy hour, who has previously visited a competitor location. By staying atop new media and trying these ad platforms early, when inventory is plentiful and the big advertisers wait and see, our costs are lower. It's how we compete.
Our next step will be combining these things - testing barcoded offers in these new media channels and understanding from our BI tools which efforts bring in more new guests (credit card tokens that are new to our system) versus existing guests; and over time with cadence tracking, learn which produce the lowest cost per acquisition.
The technology we're using is certainly a competitive advantage for Houlihan's, especially as our industry has been relatively slow on the uptake to adopt new technology. Still, the tools just provide raw data. The data won't tell you why, or even necessarily what to do. That still requires smart marketing, which is both art and science. The most successful brands will always be those that connect with consumers through highly relevant content and evolve as they do.
Published: November 24th, 2015
Share this Feature
Recommended Reading:
Comments:
comments powered by

Disqus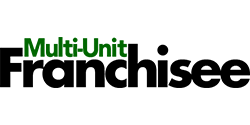 Published quarterly, Multi-Unit Franchisee Magazine is dedicated exclusively to Multi-Unit Franchisees. It delivers vital information and business...
Hub by Thryv is an end-to-end client experience platform custom-built for franchises. Its ready-to-use business apps help franchisees view their...