How To Translate Key Marketing Data into ROI for Your Brand, Part 1
Franchise marketing in our ever-evolving, data-driven digital world overflows with opportunities - and loads of challenges.
With a wealth of channels available for customer engagement and unprecedented access to analytics, it's easy to get bogged down in data. In addition, measuring marketing in a vacuum risks wasting time and money chasing the wrong performance metrics. Make decisions based on old data or too few touchpoints, and you'll be out of touch.
"Marketing ROI is far from an exact science," says Ashley Schuetz, vice president of marketing at Massage Heights. "It needs to be looked at holistically because it is so challenging to attribute one specific marketing vehicle to an overall conversion."
Franchise brands must know their core customer and the value of that customer to decide on marketing and measurement tactics and strategies - and then be ready to adjust and measure again and again. The right data can help brands select key performance indicators (KPIs) that correlate with the company's strategic goals. These can include increasing sales or conversions, raising brand awareness, or boosting website traffic, for example. Once that is decided, the next task is to craft strategies to target the right customer with the right message at the right time - and find ways to measure and analyze the results.
Customer lifetime value
The deluge of data available to make smarter decisions can lull franchisors into focusing on performance-driven metrics in isolation or only over the short term. Too often, brands can obsess over single transactions and overlook the lifetime value of their relationship with the customer, says Craig Ceccanti, co-founder and CEO of Pinot's Palette.
"Working in franchising, I find one of the biggest things missing, which is a travesty, is customer lifetime value," he says. "You can't even start to judge whether a pay-per-click campaign or any digital marketing is successful or not unless you know the lifetime value of the customer."
Customer lifetime value reveals how much money a customer is expected to spend over the course of their relationship with a brand. Customer lifetime value is also valuable for the insights it can provide on customer acquisition costs and on strategies for boosting loyalty, bringing back lost customers, and maximizing the return on that initial investment over time.
Use your technology
"With the information we receive through our POS," says Schuetz, "we can track and drill down to the value of that member (or nonmember) to see their habits and try to sell and upsell them in a way to give them what they want or need, based on why they have been coming in previously." Massage Heights' membership-based brand uses a proprietary centralized platform that integrates with the brand's POS system to extract and analyze customer data.
Finding a centralized platform that is easy to understand and that provides dynamic reporting for both individual franchise locations and the entire brand is vital. Online dashboards can provide details down to the ZIP Code on leads and content engagement that can help guide local marketing that delivers to the bottom line.
Brands that excel in localized social marketing experience three times the revenue growth of their peers, according to the 2019 Localized Social Marketing Benchmark Report, a research project from the Local Search Association and SOCi, a platform for social and reputation management for multi-location brands.
Start at the beginning
KPIs are unique to every business. For some brands, a well-placed impression can be as valuable as a click. So if you're struggling with what metrics to measure, start with the basics, advises Heather McLeod, chief marketing officer at Authority Brands. The residential and commercial cleaning service provider, with 920 owners and roughly 1,600 territories in the U.S. and Canada, considers cost per lead, cost per appointment, and cost per sale the most critical KPIs for its business. But it goes deeper.
"We slice and dice some of those as they relate to the type of job, such as install jobs on our HVAC brand, or recurring cleans for our housecleaning brand. But at the end of the day, those are the critical ones," she says. "When something is 'off,' when leads aren't converting to new customers, then we start to dive in deeper using ancillary KPIs to help explain what might be going wrong."
McLeod agrees that there's so much data available today that it can be easy to get lost in the weeds and distracted by too many KPIs. "But at the end of the day," she says, "if you're driving down acquisition costs, you're freeing up more funds to be used on marketing. Odds are those are the metrics the rest of your senior staff and board members care about."
Clean up your data set
Dirty data (duplicate or incorrect information) can hamper efforts to make informed decisions, says Jennifer Moore, chief marketing officer at Silvercrest, a technology-driven marketing company. On the most basic level, having clean data calls for keeping up to date on names, contact information, frequency, and, when possible, capturing preferences.
"Practicing good customer data hygiene is critically important to setting KPIs, creating targeted campaigns, and interpreting the results," says Moore. "Fundamentally, driving new customers is everyone's goal, but ensuring that you are reaching new customers is essential. In today's world, data can feel overwhelming, but harnessing it to drive insightful decisions and programs is crucial to effective and efficient communication, for both retention and growth."
Keeping up with changing contact information through a reservation system or loyalty program, for instance, is key to understanding customer behavior, she says. A restaurant that wants to boost customer return frequency with moderate offers and bring in new customers with more aggressive offers can't differentiate without understanding who is new and who is returning, for example.
Also, when rolling out KPIs, it is important not to "set it and forget it." Pinot's Palette uses weekly and monthly scorecards that continually evolve, particularly with the ongoing changes in social media marketing. Segmentation, based on location types and demographics, must also be considered to account for a campaign or strategy's blended results.
Pinot's Palette, for instance, has both one-room locations and sites that include an additional private party room. "It is important to be able to segment those results to say, 'This is good for both situations,' or we may find it is not good for our locations with just one room," Ceccanti says.
NEXT TIME: Continuous improvement; how vendors can help; testing 1, 2, 3; and measure and recalibrate.
Published: March 8th, 2020
Share this Feature
Recommended Reading:
Comments:
comments powered by

Disqus
Franchise Update Media (FUM) is the trusted resource for the franchise industry. For 30+ years, FUM has been the leader in providing valuable...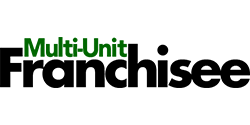 Published quarterly, Multi-Unit Franchisee Magazine is dedicated exclusively to Multi-Unit Franchisees. It delivers vital information and business...