How To Work Franchise Trade Shows Part 2: At the show
Every sales professional knows the power of face-to-face contact. Franchise shows and similar forums are the opportunity to shake hands and personally connect with business buyers. But as show veterans realize, the show venue requires a different sales process than working Internet, broker, or print leads.
Define expectations--Shows are not selling events, they are prospecting events. Capturing leads is your foremost objective. This requires effective, polished "elevator conversations" that prompt their interest and request for information. Think about it: attendees are wandering about overwhelmed by several hundred franchise displays, materials are bursting from their show bags, and the babble of smooth-talking franchise execs bombards their brains. It's show time, and you'd better be prepared to produce leads that you can later convert into franchise owners. If not, you'll fail miserably and end up with nothing more than a wasted weekend, sore feet, and a pile of bills to pay.
Engage visitors--Focus on stopping attendees with a friendly smile, product sample or demonstration, or a question that turns their attention to your opportunity. To get attendees talking, I often asked puzzled attendees reading our signage, "You probably can't figure out what we do!" Or I'd query a pleasant-looking attendee with a simple, "What do you think of the show so far? Is it what you expected?" You must be approachable and use whatever attracts prospects to your booth. Laser tag and boxing franchises attract attention at shows, because their visual excitement reflects what their businesses are about. I once hired a magician who harnessed droves of spectators to our coupon advertising booth. Tragically, it was one of our worst shows. His magic performance was spectacular, but our prospecting performance bombed. There was no connection between disappearing rabbits and our franchise opportunity. The magician delivered no value, just a mesmerized audience. However, it does make sense for food franchises to give away samples of ice cream, pizza, sandwiches, and coffee to introduce buyers to their products.
Get their information--Handing out brochures is helpful, but alone will not prompt many direct responses. The prime objective is to get names and contact information from potential prospects. One new exhibitor at the International Franchise Expo in Washington, D.C., was very excited because she gave out more than 300 brochures! "Wow, that's great, but how many leads did you get?" I asked. There was dead silence. She didn't capture names. All that money blown away, and she never exhibited again. The mistake was too traumatic for her to do it over the right way.
Don't wing it
Be prepared for your first show. Practice different approaches so you are ready when the doors open! Here are a few sample techniques to secure leads:
Ask two or three open-ended questions that will tell you something about the attendee to see if there may be a fit, e.g., "What are you looking for in a business? What do you think about our explosive industry growth? Which franchises do you like so far that you've seen? Why? Have you been in one of our stores? What was it like?"
Present a 15-second "opportunity statement" that quickly defines and promotes your franchise offer. Paint a compelling picture with three of your "wow" factors. This quickly triggers interest or disqualifies the visitor or you. No use wasting time.
Hand engaged attendees your request form to complete, clamped to a convenient clipboard with a pen, or swipe their badges for their information if scanner machines are available. Personally, I prefer the old-fashioned fill-out forms, which force attendees to focus on your business as they complete the questions. It also allows you to discuss their information as you review it.

Next month: Quick tips for greater success, and what to do after the show

This is an excerpt from my book, "Grow to Greatness: How to build a world-class franchise system faster." Order copies at www.franchise-update.com/magazine/growtogreatness/
Published: February 3rd, 2010
Share this Feature
Recommended Reading:
Comments:
comments powered by

Disqus
Conferences
InterContinental, Atlanta
OCT 18-20TH, 2023
From lead generation to increasing sales, Hot Dish Advertising is the pro at getting your message in front of those who matter most--consumers...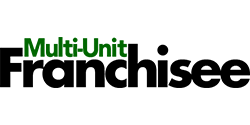 Published quarterly, Multi-Unit Franchisee Magazine is dedicated exclusively to Multi-Unit Franchisees. It delivers vital information and business...