Improve Your Internet Spend
If you are not experienced at effectively analyzing "tech talk," take the shortcut to better buying and zero in purely on sales results. Conduct your research on various websites using direct-response questions. The sole purpose of your online franchise advertising is to generate quality prospects to sell your franchise to, just as you normally do. If you can't get satisfactory answers to the following questions from a website in business six months or longer, hold on to your wallet!
"What franchisors have made sales from your website? Any with similar investment levels or business categories I can speak with? Email me names of clients I can call."
"Do you have any top 10 keyword search engine positions with Google, Yahoo, or MSN? Give me specifics." (Nielsen Online continually rates these three search engine giants, which together produced almost 90 percent of all online searches in May 2009 <9.4 billion, up 20 percent over May 2008>, with Google by far the traffic leader at 63 percent.)
"How many qualified online inquiries can I expect per month from your site for my business category?"
"What is unique about your site that can produce more prospects for me?"
"What audit reports can you provide that will help verify information you have provided to me?"
Test buys on new websites
Marketing plans are always evolving and should never remain static. Throwing a recruitment plan in the drawer to use next year throws you out of touch with the current lead generation environment. Therefore I always budget an "opportunity fund" to test and measure different and new media, including a few newborn websites that catch my interest.

Since start-up websites don't have performance histories, carefully consider lead generation factors before you get romanced by fancy graphics or bells and whistles. Unfortunately, a few new websites have misled franchisors with inaccurate or exaggerated claims.

If you don't think you have enough Internet savvy to make an informed decision, call a few of their initial advertisers and ask what marketing information motivated them to participate. Second, ask the vendor these key questions before making any financial commitments--and personally check to validate their response:
"Is your website on the first page(s) of Google, Yahoo, or MSN, and if so, which ones and where are you positioned?"
"How many unique visitors are you bringing to your site, and where are you getting them?"
"Give me two major reasons why I should consider you over established franchise sites that have been in the industry for years."
"How many thousands of dollars are you spending every month to promote your website, and exactly where are you advertising? How about franchise keyword positions on search engines?"
"Since you don't have a track record yet, what is your best introductory offer and what is my shortest advertising commitment? I have more than 100 websites to choose from, so to take a risk with you I need a deal to motivate me. If your website can bring me quality candidates, you will have a longtime advertiser."

Remember, even if you don't speak "tech," you're still in the driver's seat with these fledgling ad sites. They need you much more than you need them! Offer to be a "beta test" advertiser who can help champion their great recruiting abilities to other franchisors... that is, if they perform well and generate buyers for you like they claim.
Published: September 17th, 2009
Share this Feature
Recommended Reading:
Comments:
comments powered by

Disqus
BoeFly drives growth by delivering financially qualified candidates increasing lead-to-franchisee conversion, and helping franchisees secure...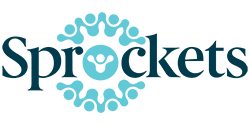 Sprockets is an AI-powered platform that helps franchisees maintain healthy staffing levels and improve employee retention. Our sophisticated...