Improve Your Operations with These 3 Tips To Attract More Prospects
Franchising may not be rocket science, but it is a lot like another type of science: cloning.
If you're going to turn your business into an operation that can do what you do here, way over there, and everywhere, you must come up with strategies that make your company's processes easy for your franchise owners to replicate.
And that isn't easy to do as your company becomes bigger and more widespread.
The business I founded, AdvantaClean, which now has 240 franchises across the country, works for homes and businesses. We're a cleaning service, but not of the maid service variety. Our company started in 1994, founded in the wake of Hurricane Andrew, which hammered Florida in 1992. If a home has been deluged after a hurricane, river flood, or another form of natural or manmade disaster, or there is mold or sludge or some sort of contaminant or hazard lurking, that's when customers call us.
Obviously, no two franchises are alike, but if you're looking to clone your business, I think it's safe to say that there are a few universal rules every franchisor should follow. Here are three.
1) Invest in training
Running a franchise should be a little like being the owner of a race car. You don't just buy a fast car, find a good driver, and say, "Okay, goodbye, maybe I'll see you at the finish line." You have a pit crew to help franchisees keep the business going when they inevitably run into a rough patch.
That's precisely why we have franchise business coaches on staff to work with franchise owners -- even once the franchise owners are established. If they want it, they can get regular coaching and support. And as part of our company's culture, we're highly engaged with our franchise owners.
In the beginning, we offer initial training to franchise owners and their employees five times a year. Our interaction with franchisees also includes four regional meetings a year with training and one annual conference with training. As for training, that can mean a lot of things, from introducing franchise owners and employees to new technical instruction or sales training or showing them methods to become more efficient. We also believe in the power of storytelling and collaboration, so franchisees can share what's working so we can all learn.
2) Invest in innovating
You might not think that you'd necessarily have to be on top of technology when it comes to cleaning mold and sewage, and in some ways you'd be right. Sludge is sludge, and suction is suction. But no matter how straightforward and basic your franchise, you don't want to fall into the trap of thinking that there's no way you can do what you do any better. If people in my industry thought that way it would be as if, 100 years ago, a cleaning service asked, "What do I need a vacuum cleaner for? I have a broom."
In other words, while the methods may not change dramatically, in 2018 I wouldn't clean mold and sewage the way I did in 1994. Today, for instance, you'd be foolish to not use thermal imaging technology, which helps accurately diagnose how pervasive a mold problem is. Yes, thermal imaging technology was around in the 1990s, but as you can imagine it's evolved over the years and is constantly being upgraded and improved.
Even sewage and sludge has advanced from where it was, say, 100 years ago. Back then, for instance, you didn't have electronics in your sewage. Now, after a flood, an unfortunate homeowner might be dealing with a basement swill full of toxic metals such as lead, mercury, cadmium, and hazardous chemicals like brominated flame retardants.
So, you owe it to your customers and your franchisees to make sure you have the most up-to-date technology to fight wastewater and mold and to keep everyone safe.
3) Invest in your own operations.
This seems obvious to me, and it's probably obvious to a lot of people, but you also must invest in your franchise operations as much as you do in your franchisees. For instance, one of our recent promotions was that of Chris Stefanco, our vice president of operations. But before that, for 18 years, in fact, he was the director of field operations and training. I feel very fortunate, and I know we all benefit from our operation having talented and qualified people at the helm.
You can't train franchisees and you can't provide the latest and greatest in technology for them if your own offices are a dumpster fire. That's why, for instance, our headquarters is on a 5-acre industrial site, and why our 22,000-s.f. campus offers executive training facilities, a continuing education center, and a simulation environment for hands-on technical instruction.
And you must treat the people working for you well, and make sure they are well-trained and certified so that they're empowered to help your franchisees be the best they can be. If you do that, you lift everyone, and successful franchising requires a franchisor to try to lift everyone. As they say, you're only as strong as your weakest link, and with franchising, the more successful you are, the more links you have -- making it increasingly important that you empower everyone to do better.
Jeff Dudan is the founder and CEO of AdvantaClean. Learn more at advantaclean.com or call 877-800-2382.
Published: October 1st, 2018
Share this Feature
Recommended Reading:
Comments:
comments powered by

Disqus
Tiger Pistol, the world's leading collaborative advertising platform, connects the power of brands with the knowledge and credibility of their...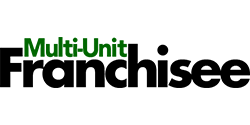 Published quarterly, Multi-Unit Franchisee Magazine is dedicated exclusively to Multi-Unit Franchisees. It delivers vital information and business...