Item 19 FPRs: FranchiseGrade.com Report Shows the Value of Financial Transparency
For years, franchise sales and development experts have been beating the drum for franchisors to provide financial performance representations (FPRs) in their FDDs - not only for more systems to provide these crucial numbers, but also for franchisors to provide more detailed numbers in their Item 19 disclosures, especially expenses. Now a report from FranchiseGrade.com puts numbers to that belief, showing that brands providing FPRs grew by a larger margin over time than those that didn't.
FranchiseGrade analyzed 1,905 franchise systems from 2010 to 2016 to identify performance results, comparing franchises that provided Item 19 information with those that didn't. The results indicated that franchise systems that provided FPRs grew by 13.8 percent, while those that did not declined by.02 percent. Further, according to the report, franchisors that provided expense data in their Item 19 grew by the largest margin: 18.4 percent.
"The results of our research validated our belief that franchisors that provide financial transparency through their Item 19 have a distinct advantage over those that don't," said Jeff Lefler, CEO of FranchiseGrade.com. "Franchisee candidates seek and require financial information to better evaluate a franchise opportunity," he continued. "The data shows that those franchise systems without an Item 19 haven't grown. But until we see the franchisee results of these systems, the reasons why are assumed but not verified."
To learn more, download the report free of charge.
Published: December 5th, 2016
Share this Feature
Recommended Reading:
Comments:
comments powered by

Disqus
Conferences
InterContinental, Atlanta
OCT 18-20TH, 2023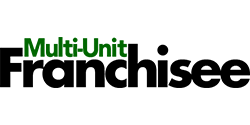 Published quarterly, Multi-Unit Franchisee Magazine is dedicated exclusively to Multi-Unit Franchisees. It delivers vital information and business...
April 25 - April 28, 2023, Caesars Forum, LV. The Multi-Unit Franchising Conference is the premier annual event for the country's leading...