Marketing: The Heart of Successful Franchise Development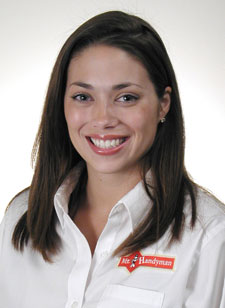 Megan M. Conway is Director of Marketing at Service Brands International, franchisor of Molly Maid, Mr. Handyman, and Protect Painters. We asked her for her thoughts on how the marketing department at Service Brands fits into the company's "development culture." For more on this topic, see the first quarter issue of Franchise Update magazine, which focuses on the theme of building a development culture. Here's what she had to say.

I believe marketing is the heart of every successful franchise company.
Marketing affects all customer and franchise development aspects of the company, including the sales process, building brand awareness, attracting and converting leads, building and maintaining customer relationships, and efforts to entice people who are no longer engaged.
Within our organization, the marketing team is integral to the culture and pace of the business. When done right, our website, social media, online advertising, and public relations activities create "new news" to ensure we're getting noticed externally and creating pride among our team and franchise owners. Excitement from an advertising, public relations, or social media campaign extends our brand's reach and brings operations, information technology, training, and owner support teams together to continually fine-tune our systems.
Most people see an online listing or a postcard and think it is marketing, when in fact it's advertising. Others get pulled into a sales gimmick or a fast-talking promoter and think that's marketing, when in fact it's sales. In reality, marketing is the entire process (including the advertising), with the end goal to drive sales or an exchange of goods or services.
Our marketing team's philosophy leverages both tangible and intangible tactics. The tangible is what we do through more traditional forms of advertising to target and win new customers, making sure the business can be found when customers have a need, and using come-back methods to improve repeat business. Intangible marketing is demonstrated by how we answer the phone, the experience in the home while we're performing work, and personal follow-up from the franchise owner following the service. Intangible is the energy equity we put into relationships to improve our customer satisfaction.
Success is defined by satisfying our existing franchisees with additional business, which then spurs positive validation and new franchise candidates' belief in our business opportunity. In a truly successful business, tangible and intangible activities promote growth, and can't survive without the other.
Published: February 20th, 2013
Share this Feature
Recommended Reading:
Comments:
comments powered by

Disqus
Premium Services
ApplePie Capital
ApplePie Capital provides a fresh new approach to franchise financing that...

Konnect
Konnect is an agency with unmatched business acumen that provides public...

FranConnect
FranConnect is the #1 provider of franchising solutions in the world with...

Xpressdocs
Xpressdocs' proprietary marketing platform houses a diverse mix of...

Naranga
Naranga, a comprehensive franchise technology provider, delivers software...

TSheets
TSheets is the #1 employee rated and requested time tracking software on...

Magna IV
For 40+ years, Magna IV has blended the latest technological advances with...

Bridgeline Digital
Bridgeline Digital provides their customers with solutions that bridge the...

A targeted, quarterly magazine that takes CEO's, VPs and Sales Executives to the cutting edge of franchise development.