Reducing Opening Costs
The primary reason franchise candidates acquire franchise rights is the hope of an attractive return on investment. For retail franchises, ROI is largely a function of three variables: 1) up-front or input costs, 2) top-line sales, and 3) cost controls on a P&L statement. With an acceptable ROI, franchise brands grow units and add franchisees; without it, brands struggle to grow. In the development department, we assist with all three variables.
The identification of great sites should, theoretically, be a good set-up for strong top-line sales. In parallel with this, lease negotiations that lead to favorable occupancy costs help minimize one of the largest fixed costs on a retail P&L. Ultimately, ROI is calculated using the initial input costs. For that reason, it has been my team's focus to reduce new store input costs, subject to two very critical requirements: 1) don't compromise the customer experience, and 2) don't compromise our food.
For most retail franchises, input costs consist largely of construction costs combined with furnishings, fixtures, and equipment. Of course there's also working capital, franchise fees, and other pre-opening costs, but general contractor and equipment vendors are the largest bills tenants pay. It has been my experience that the vast majority of cost or time savings on a typical store opening are achieved on the very front end of the project, with many opportunities for savings arising well before the lease is signed.
For this reason, and with a goal of 15 percent cost savings on new store input costs, we focused on three areas of the process to achieve this: 1) up-front work letter negotiation and coordination; 2) "clean" prototypical plans and vendor coordination; and 3) value engineering items or areas that don't affect the guest journey.
The work letter
Cost savings opportunities begin with initial site-specific negotiations to include the work letter. The work letter defines the items provided and conditions under which the landlord will turn the space over. This is an investment by the landlord in infrastructure items such as HVAC and mechanical components, power and water requirements, and storefront items. This is separate from and, in most cases, in addition to what is often referred to as a tenant improvement allowance.
For example, our work letter is worth about $175,000. We negotiate hard for this as most of the items could not be removed in the event that one tenant leaves and a new tenant leases the space. Once a landlord agrees to provide any level of a work letter, it is critical to make sure that the agreed-upon work letter items make their way into the lease. I have had numerous occasions where the work letter attached to the initial lease draft did not reflect the work letter negotiated with the LOI. This is not a case of a landlord acting nefariously, but rather is often caused during the hand-off from the "business" folks to the development and legal departments.
The architectural plans
Another opportunity for cost savings arises in the coordination of the turnover of the work letter-enhanced shell space with the tenant's (in this case our franchisee's) architectural plans. Through better coordination of our site-specific plans with the condition of the space provided by the landlord, we realize cost savings driven by time savings and reduced change order charges.
While we have a master architect, we allow franchisees to use their own architect, subject to our approval of their architect's level of relevant experience. General contractor change orders often drive costs up. These are often caused by ambiguities or inaccuracies in the architectural plans when introducing new architects. They can also be caused by lack of plan coordination with critical vendor provided equipment. For these reasons, we held our first construction summit about 2 years ago, bringing together architects, equipment vendors, and general contractors for two days. During this summit, we focused on cleaning up and clarifying our prototypical plans. We all were able to learn from each other and strengthen relationships across all areas of a new restaurant construction process. The result has been reduced change orders and a smoother and more predictable construction process.
The customer
Finally, we felt that we had additional opportunities to look through the lens of the guest at the methods we used in certain aspects of the construction process. For example, it didn't matter to guests that our general contractors did most of our millwork on-site. For this reason, we determined that we could outsource certain aspects of our build-out to vendors better equipped to produce and ship to each site, items that previously were built on site and subject to the general contractor's price and that of the local trades.
Results
Although we saw up to 20 percent savings with first-generation spaces, we continue to look at all aspects of our process. We continue with our construction summit to maintain clarity and alignment across the complicated construction process. As you look for cost savings, remember to look at the front end of the process. That's where the savings can be found.
Chris Cheek is chief development officer for Newk's Eatery. He has a degree in mechanical engineering from North Carolina State University and has worked for several franchise brands since 2002.
Published: April 2nd, 2019
Share this Feature
Recommended Reading:
Comments:
comments powered by

Disqus
Conferences
InterContinental, Atlanta
OCT 18-20TH, 2023
Hub by Thryv is an end-to-end client experience platform custom-built for franchises. Its ready-to-use business apps help franchisees view their...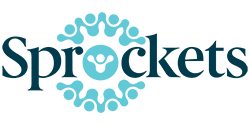 Sprockets is an AI-powered platform that helps franchisees maintain healthy staffing levels and improve employee retention. Our sophisticated...