Social Media Roundup - March 2013
Facebook no longer cool? Teens desert it for newer platforms
Instagram, Snapchat, and Tumblr are all experiencing a lot of success with the teen demographic, which often serves as a sensitive barometer of trends. Teens report finding Facebook addictive, lacking in privacy, and not as much fun as Instagram or Tumblr. And that's according to Facebook, whose annual 10-K report, filed in February, noted the trend and admitted that it could harm the brand in the long run. That said, Facebook owns Instagram, and is working hard and successfully to capture mobile social media traffic.
Retailers pin their hopes on Pinterest
With 25 million young, mostly female users who are well-educated and have plenty of disposable income, Pinterest attracts a lot of attention from retailers. But Pinterest is still ad-free, and companies continue to struggle to figure it out. Smart companies have installed Pinterest buttons on their websites to allow people to easily share images of their products on the users' Pinterest boards. Pinterest drives more sales per session than the other major platforms: $170 per session, compared with $95 on Facebook, and $70 on Twitter. Overall, Facebook is the leader in driving online sales, but since Pinterest has no advertising, the cost of acquiring followers there is still low, at $0.01 to $0.50, compared with $0.50 to $2.50 on Facebook.
Businesses find creative uses for Twitter Vine's six-second videos
Vine is a new mobile app used to create six-second video loops that can be shared on Facebook and Twitter, sort of a video equivalent of Instagram. It's new, but brands like Dove, Desigual, and Gap are already experimenting with it. Here's a roundup of 16 ways businesses are using Vine to inspire you to give it a try.
Outdoor clothing retailer finds mobile success on Facebook
With a customer base that's always on the go, SmartWool has had great results with campaigns that take advantage of today's mobile platforms. The company encourages its fans to share photos and tell their stories, using innovative Facebook apps like Fanalog, where fans can create catalogs of their favorite SmartWool products; and Strip to Your SmartWool, where fans share photos of themselves wearing nothing but SmartWool products. They're doing something right: the SmartWool Fan Page has almost 100,000 highly engaged fans, with 75 percent of traffic coming from mobile devices.
Optimizing Facebook Business Pages for Graph Search
Facebook's new Graph Search aims to personalize the Internet search experience by leveraging all the information it has about its users to provide results based on their own unique networks. Here's how to get your Facebook Fan Page ready to work its best with the new technology.
How mobile is changing business
Web traffic from mobile devices is having a growing effect on how companies do business. In 2012, smartphones represented 14.6 percent of Internet use, with tablets accounting for another 5.6 percent, figures expected to continue growing in the near future. In 2013, mobile devices are expected to surpass desktop devices worldwide as the platforms most used to access the web. Black Friday 2012 saw large year-over-year increases in the use of mobile devices for shopping. One encouraging fact for mobile advertisers: people stay longer on pages with mobile devices than they do on the desktop (5 seconds for mobile as opposed to 3 on the desktop).
Claim your venue! 6 steps to mastering the power of local data
All sales are local, so crank up your local-based social media efforts. Start by claiming your venue on Facebook Places, Foursquare, Google+ local, and Yelp. Monitor your reviews and check-ins. Learn about what your customers like and don't like about your business. Take the opportunity to respond: you can counter bad reviews and build on good ones. Remember, 97 percent of consumers search for local businesses online and 67 percent of those searches result in purchases, so there's a lot at stake. Engage with your customers and give them a chance to get more involved with your brand. One example is the Foursquare badge system, where consumers get recognition when they check in at your business - with the person who checks in the most automatically becoming mayor. You can use local data to gain insight into your competitors, too. Finally, claiming your venue means you have a platform to offer deals or to engage your customers with events, possibly in connection with local fundraising or athletics.
The power of local data: 35 most popular mobile restaurant apps
Want to learn more about the power of local data? Look at some of the most popular mobile restaurant apps for examples. From reviews to information about health, these apps are where the rubber meets the road for mobile restaurant searches that consumers are using right now.
59 percent of top brands now on Instagram
Instagram, the hot social photo sharing service acquired by Facebook last year, recently reached the 100 million user mark - achieving this milestone in a little over two years. A report on Instagram use by the world's top 100 brands shows that 59 percent of them have adopted the service. The brands at the very top of the survey include MTV, Starbucks, Nike, Burberry, and Tiffany. Instagram is another example of a fast-growing social application that is used almost entirely by mobile users. Learn more from the quarterly study.
On the other hand... maybe social media is not for your SMB?
Small businesses feeling the pressure to jump on the social media bandwagon can take a step back and breather a sigh of relief: they don't have to do it yesterday, or even tomorrow... at least until they get other, more immediately important, parts of their house in order. Here's an interesting blog from Stephanie Schwab, principal at Crackerjack Marketing, that suggests smaller businesses take a step back and do a self-evaluation of what they are doing before adding something new in the form of social media marketing. Do you have a website? Are you listed in Google+ local places? Do you have business cards and other print material? And are you listed on LinkedIn? Schwab offers specific advice about timing, blogging, and which social media channels are most useful to small businesses.
---
Daniel Lieberman is the founder of Daniel Lieberman Digital ("I speak Geek - You don't need to"). Based in Shelburne Falls, Mass., he helps companies, organizations, and individuals learn to use the Internet to communicate, market, and brand themselves using the most up-to-date tools and techniques. Contact him at 413-489-1818 or daniel@daniellieberman.org.
Published: March 20th, 2013
Share this Feature
Recommended Reading:
Comments:
comments powered by

Disqus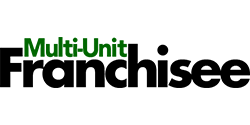 Published quarterly, Multi-Unit Franchisee Magazine is dedicated exclusively to Multi-Unit Franchisees. It delivers vital information and business...
919 Marketing Co. is a national content marketing, PR and social media agency serving franchise brands. Our proprietary social relations approach...