Social Media Roundup: March 28, 2017
YouTube, Google Take Major Hit as Global Advertisers Pull Their Ads
The big news last week in the world of online advertising is that major consumer brands worldwide, most notably in the U.K. and U.S., suspended their spending on automated ads on YouTube because they were being placed on websites that promoted terrorism, racism, and other extremist agendas. Beyond the perceived harm to the brands whose ads appeared on these sites, the actual harm is that their ads generate revenue for these groups. Brands pulling their ads until Google/YouTube can provide a reasonable level of assurance this practice will cease include AT&T, Coca-Cola, Enterprise Holdings, Johnson & Johnson, Verizon, Walmart, and more. According to the U.K. publication The Times, more than 250 organizations including the British government, Toyota, and McDonald's have stopped advertising on YouTube in the U.K. Other brands reported to have stopped advertising include L'Oreal and Volkswagen. With 400 hours of video uploaded every minute to YouTube, the problem of policing is admittedly difficult, some say impossible. The implications for automated, programmatic advertising, said one analyst, is that "brand safety" has emerged as possibly the biggest issue facing the online ad industry today. Who wants their ad seen on an ISIS recruitment site? Although this problem has existed for years, in December the man who turned it into a public phenomenon, Eric Feinberg, just happens to have patented a "computerized system and method for detecting fraudulent of malicious enterprises," according to AdAge.
5 Myths About Sales and Marketing that Block Stronger Alignment
We've been writing for years about the importance of aligning sales and marketing, of breaking down the traditional silos, of the benefits to be gained by these two functions working together. In a recent iteration of this theme, Stacey Thornberry, senior manager, field marketing at Marketo, puts her twist on this idea by debunking 5 myths that, she says, "you should stop believing right now":
#1: Sales and marketing work independently.
#2: Face-to-face encounters are dead; all selling happens online.
#3: Sales and marketing have different goals.
#4: It's hard to coordinate due to lack of transparency.
#5: Sales and marketing are like cats and dogs; they'll just never get along.
She also suggests 5 ways to help bridge whatever gaps and misconceptions stand in the way of sales and marketing working together better. For a further explanation of the 5 myths, see the full article.
15 Stats About Loyal Customers
"Building loyalty today means a lot more than handing out points. Meeting customer expectations at every step in the journey is the new mandate for loyalty marketing," writes Giselle Abramovich, senior and strategic editor at CMO.com. Here's a quick sampling highlights from her article on an Accenture report on loyalty. Read the complete list here.
Participation in loyalty programs is growing - 77% of consumers participate in the retail loyalty program, 46% have joined a hotel program, and 40% are part of an airline program. That compares with 72%, 36%, and 31%, respectively, from the previous year.
Customer spend grows alongside trust: eventually, loyal customers spend 67% more than new ones.
A typical U.S. household belongs to 19 to 29 different loyalty programs, but actively uses only 5 to 12 of them.
Usage of loyalty programs has declined steadily since 2010 at about 2% to 3% per year. More than 50% of accumulated points, estimated to be worth $50 billion, are never redeemed - creating financial liabilities on balance sheets.
67 Texas Applebee's Are Accepting ALL Coupons in March Promotion
March Madness brings out all sorts of celebrations and promotions. This March, Apple Texas, with 67 Applebee's restaurants in Texas, will accept gift cards, gift certificates, and coupons from all businesses, including direct competitors - whether they're expired or not. The offer, good for the entire month, is for up to 50% off of food purchases with any paper, plastic, or printed coupon or gift card. Apple Texas is a subsidiary of SSCP Management, owned by Sunil Dharod, who purchased 53 Sonic Drive-Ins in February under a different company called Let's Shake.
Published: March 27th, 2017
Share this Feature
Recommended Reading:
Comments:
comments powered by

Disqus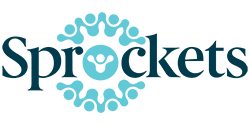 Sprockets is an AI-powered platform that helps franchisees maintain healthy staffing levels and improve employee retention. Our sophisticated...
From lead generation to increasing sales, Hot Dish Advertising is the pro at getting your message in front of those who matter most--consumers...