Socially Engaged Lead Management: Part 1: Putting the Lead in the Lead
"If we open a quarrel between past and present, we shall find that we have lost the future."--Winston Churchill
Online behavior is maturing more rapidly than ever before. Social networking advancements from all the market leaders have, and will forever, change how we collaborate, communicate, share, and engage with any relationship online--whether it's the closeness of a family member or a first encounter with a franchise sales representative. Trust and transparency are the new operating rules, and engagement is determined by the initiator.
"Millennials" (those currently aged 18 to 30) will rarely, if ever, fill out a general name/email form in the hope of receiving the information they are pursuing. They know spam and obtuse sites, especially those with trumped-up, SEO-saturated content.
Couple that with another converging trend regarding the "enterprise" application market, which also is maturing. Hosted, SaaS (software as a system), cloud-based computing are ruling the venture capital airwaves in terms of where investment dollars are flowing. What were once sacrosanct "behind-the-firewall" applications hosted on internal IT hardware are quickly and efficiently moving to the cloud. Subscription-based applications are flourishing. With regard to customer relationship management (CRM) applications, an unintended consequence (albeit a positive one) is the ability--for the first time--to allow the lead to participate fully in the process of lead to qualification to close.
Most CRM solutions, either out-of-the-box or customized, do a terrific job of creating efficient automation inside the customer who deploys them. Connecting the lead (to sales, support, or marketing) to a lead list through an automated email system is well understood.
But where is the lead or candidate's voice or participation in this process? As Sir Richard Branson pointed out in a recent Entrepreneur.com article: "People no longer want to be sold to; they want companies to help them find an informed way to buy the right product or service at the right price." Nowhere do the CRM tools that we have studied really account for this critical step.
Simply providing or creating tighter control over the lead process for a company does nothing to embrace the trend toward empowering the lead to get--and then stay in--the lead of their process. Socially engaged lead management is the answer to this transition from a CRM client using a tool to fully control a process, to simply turning the process inside out in a logical and relevant fashion.
CRM vendors are rushing to build this bridge, and we are seeing buzzwords like "social CRM." From what we can tell, that is purely adding a few social networking feeds to an existing deployed solution, or adding some customer ratings and reviews functionality. A good start.
However, since these CRM tools have a big encumbrance with their architecture and legacy customers it will be difficult to just retrofit. The next generation of "leads" for franchise purchases or any other B2B lead funnel are morphing more quickly than CRM owners can keep pace with. What is needed is to create a solution within the environments where these leads are already congregating, and then building brand engagement mechanisms to vector them into your lead funnel in a natural and organic way--not a forced, controlling way.
Old way:
Put content on a site; drive traffic to site; put form on site; 2 percent of traffic fills out form; lead is badgered by the brand or a broker; 90 percent fall off; remaining 10 percent (of 2 percent) begin to create a relationship with the broker and brand; consummate deal.
New way:
Extend conversations about your company into natural settings, like social network environments (figure out where people are talking about your brand!); make content available; invite the lead to begin the lead funnel process in a safe and relevant manner; give them the keys to drive the process.
For franchising, this convergence of trends has pinched the decade-old lead generation portal model--not only for franchising prospects but across the spectrum of 10-year-old business models seeking a sophisticated B2B prospect to drive one's business. Buying unqualified, unengaged names for any price is no longer effective.
Those sites must give way to trusted community sites with engagement tools like ratings and reviews, forums, etc., along with the (truly) objective, rich content the visitor desires. This next generation of business buyer is willing to self-help--if the help provided is genuine, transparent, and the outcome objectives are well aligned, if not exactly understood.
This method now offers the franchise development staff a new level of scale. They can "manage" (or shadow, as we call it) double or triple the number of candidates in their pipeline. Further, and quite possibly most valuable, those candidates have proven that they are: 1) capable, and 2) willing to follow a process to get what they want--two of the most important qualities a brand wants to see from a candidate (right behind their financial capabilities).
This seemingly obvious and easy switch to "putting the lead in the lead" is actually quite scary for most firms. The notion of control appears to be lost. I hate to bear the bad news to all the franchise development and marketing executives out there, but you were never really in control to begin with, so this "new world order" is not revolutionary.
Branson finishes with these words: "How companies adapt to this energetic and sometimes chaotic world will define their future success. The website, Facebook page, blog, and Twitter feed are no longer add-ons to a business's communication budget: They should be central to its marketing strategy, and used in coordination with other marketing efforts."
Next time: Effecting this change through technology and organizationally.
Tom Hochstatter is co-founder and managing partner of Austin, Tex.-based FranchiseProcess.com, a provider of a socially engaged lead management solution. He is a third-generation entrepreneur whose fondest childhood memories are working in his grandparents' and parents' small businesses during summers and after school. He has either started or been part of six start-ups, along with the obligatory stops among the world's best corporations (Boeing, IBM, Microsoft, and Yahoo!). His work has spanned sales, marketing, business development, and product management. Contact him at 866-934-7779, info@franchiseprocess.com, or follow him on Twitter.
Published: March 8th, 2011
Share this Feature
Recommended Reading:
Comments:
comments powered by

Disqus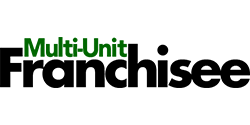 Published quarterly, Multi-Unit Franchisee Magazine is dedicated exclusively to Multi-Unit Franchisees. It delivers vital information and business...
Clayton Kendall provides franchise communities nationwide with comprehensive branded merchandise programs leading to greater brand exposure,...