Socially Engaged Lead Management: Part 2: Effecting Organizational and Technological Change
"Change before you have to." - Jack Welch
Last month we discussed the shift in online behavior and how it is affecting the way we engage with our prospects and customers. Social engagement is a concept and term we are growing comfortable with, but what is its real impact on growing a franchise business? More specifically, what is its direct impact on us as individuals in our specific roles in franchise growth and development?
1) Organizational change
When we hear about all this change, a wave of anxiety tends to come over us at the executive level: "Okay, I know what this thing is, but where do we start as an organization?" As a franchise development manager or executive, you are now getting pulled in many directions by Q&A sites, Twitter feeds, Facebook pages, foursquare check-ins, etc.
Caution: don't react, pro-act. Before racing for a consultant's phone number or web address, I suggest your organization take a deep breath and set a pace to attack this new model. The best and closest answer is in your own company right now.
For the record, not a ton has changed - simply the way things get done has changed. Trusted relationships are still at the core of any successful business. How we establish and maintain them is what is at hand.
So how do you handle establishing relationships with franchisee candidates today? Is the process you follow optimal for long-term success? My guess is you probably can't answer this question definitively without serious internal debate - and further, my guess is that your measuring stick is the wrong one.
When I ask potential customers to describe their lead management process and define their success, I all too often hear metrics like: lead to close, ROI on lead to close, cost per close, time to close, and the like. I get to see cool pie charts and bar graphs on "dashboards." All are worth noting, and the CFO (or at least your head of sales) is calling for these metrics. But this is not the full picture.
How did your prospects feel about the process? Did they have a positive experience? Were their expectations met? Even if they weren't awarded a franchise, would they recommend your brand, and will they frequent your franchise locations in the future? Science always struggles with the "touchy-feely," but this must be taken into account nonetheless, and there are methods to measure or at least observe it.
These metrics appear esoteric and immeasurable (much to the heartburn of the CFO), But are they really? Not if you have a process that engages the prospect at each stage. Not if your development team is trained to look or ask. Not if your tools have the capacity to see or record these feelings in some manner.
Your goal, then, is to create a lead management process or set of processes to: 1) listen for these engagement signs, 2) establish a team who can hear them and deal with them, and 3) determine what set of tools will enable you to do so efficiently and at a scale that serves your company best.
Please don't buy technology that says it can do this for you without interrogating your own processes first. Further, we are seeing that attempting to retrofit existing tools is not the right answer either. We are at least a decade into the lifespan of most tools, and social was not originally an architectural consideration. Folks, it is just time to look at the new offerings in the market.
2) Technological change
After your internal process documented and optimized, you can now turn to the types of technology available to serve your ongoing growth needs. We all understand that customer relationship management (CRM) and sales force automation (SFA) tools probably run in our organizations today (ACT!, salesforce.com, and the classic, Microsoft Excel).
Most of these were technology solutions addressing a broad set of CRM or SFA requirements identified decades ago and did a terrific job at the time of digitizing an otherwise manual set of lead and sales processes. They brought a new level of innovation and efficiency across the organization. And these tools were discretely deployed to a narrow purpose.
Now that we have a series of social engagement pathways, how can our CRM turn social and embrace new organizational processes intent on helping leads and prospects in a way they desire? We believe that retrofitting old architecture is as poor a choice as buying a solution before first fixing your organization.
Social CRM
I briefly mentioned the concept of social CRM last month. What is it, and how are these tools evolving to embrace socially engaged lead management? Jim Davies, chairman of Gartner's CRM summit in March, was quoted in ComputerWeekly recently: "Over the past decade CRM has been about management of the customer. With social media, it's about relationships."
Davies said executives should, "...incorporate social media into their CRM strategies to help their organizations gain a better understanding of the mood of their customers, their needs, aspirations, what they like, and what they don't like."
Do you recall "Tom Sawyer" when Tom convinced his friends how utterly cool it would be to whitewash the fence for him and actually pay for the privilege? Could it be that our own Mark Twain was the first to introduce social engagement... I digress.
In essence that is what we should ask of our next generation of leads and prospects, but use tools and organizational processes that are so utterly cool that they almost pay for the opportunity to engage with us.
Wow, so now we have to measure mood? What is your mood after reading this? Engage with us and let us know.
Next time: What to expect from this newfound channel of insight and personal information about your prospects and customers - and how to lead with it.
Tom Hochstatter is co-founder and managing partner of Austin, Tex.-based FranchiseProcess.com, a provider of a socially engaged lead management solution. He is a third-generation entrepreneur whose fondest childhood memories are working in his grandparents' and parents' small businesses during summers and after school. He has either started or been part of six start-ups, along with the obligatory stops among the world's best corporations (Boeing, IBM, Microsoft, and Yahoo!). His work has spanned sales, marketing, business development, and product management. Contact him at 866-934-7779, info@franchiseprocess.com, or follow him on Twitter.
Published: April 7th, 2011
Share this Feature
Recommended Reading:
Comments:
comments powered by

Disqus
April 25 - April 28, 2023, Caesars Forum, LV. The Multi-Unit Franchising Conference is the premier annual event for the country's leading...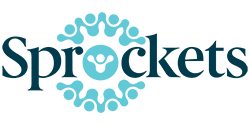 Sprockets is an AI-powered platform that helps franchisees maintain healthy staffing levels and improve employee retention. Our sophisticated...