The 10 Commandments of Explosive Sales Growth
1. Successful brands sell during boom and bust times. Whether it was the Gulf War, dot.com bomb, Katrina, or Great Recession, veteran brands know that change is constant, and that long-term growth is the ability to re-evaluate, adapt, and tackle economic storms. "Waiting for things to get better" is the road to brand erosion. You can't change the economy, but you can change yourself. To paraphrase Bob Dylan, "The times they are always a-changin'."
2. Satisfied, profitable franchisees drive recruitment. More than 100 franchise brands confirmed that strong growth is the direct result of satisfied franchisees making money, according to Franchise Update's 2014 Annual Franchise Development Survey. The study further notes that franchise concepts without compelling FPRs in their FDDs are losing out. Who says? Multi-unit prospects, lenders, CPAs, attorneys, landlords, your sales team, franchise brokers, and more.
3. Poor validation? Stop selling and fix the problem. Over the years I witnessed at least three brands refusing to suspend their development efforts, even though they had major system issues. Why waste costly time and dollars, not to mention embarrass your brand reputation with turned-off buyers? Bad news travels. Use those recruiting dollars to fix your problems. Then it's time to turn on your buyers and start closing deals again.
4. Target prospects who can thrive in your business. Ninety-eight percent of buyers are not the right fit for your franchise, so focus on those most likely to succeed. Profile their backgrounds, qualities, skill sets, characteristics, traits, and acumen to excel in your franchise. Are they compatible matches who can mirror your performing franchise operators? In short, shotgun marketing is too expensive and frustrating for you and misdirected buyers.
5. Excite buyers with a compelling opportunity. Rise above the waters and showcase your advantages and differentiators. If you don't, you'll drown your concept in the sea of sameness with meaningless content. In a recent review of 90 franchise websites, more than 65 percent promoted the same story about their offerings: Our equipment is state of the art. We provide excellent training and assist you every step of the way. Our menu features the highest quality food products. We provide excellent marketing materials. Ho hum... What franchise doesn't?
6. All roads lead to your website. Franchising's greatest recruiting tool is your recruitment website. Invest whatever it takes to present an engaging, motivating, and response-driven site. It pays off! Because the Internet levels the playing field, emerging brands with impressive sites have the opportunity to compete with - and beat - household brands for serious buyers. It's the Broadway stage to showcase your lesser-known opportunity. Craft one of the top two or three sites in your competitive category and you will generate more qualified prospects.
7. Wasting dollars? Recruit more and spend less. Continue to test, execute, and measure to improve your lead generation performance. Toss the marketing losers and beef up the winners. Know your cost per sale, cost per discovery day, and cost per application. This is how to create predictable budgets for achieving realistic goals. You can't improve what you don't measure, and you can't measure what you don't know. Without analytics you're in the dark. If you haven't, install a franchise sales management system ASAP.
8. Reward sales performers. Fire mediocrity. Losing qualified candidates costs your brand thousands of dollars in marketing expenses and lost royalty fees. Your sales executive's role is invaluable as the spokesperson, counselor, and primary representative of your brand. Don't settle for mediocre. Your salespeople must be solid producers. Recruit or develop top sales talent. If needed, hire an accomplished franchise sales trainer to "fast track" the learning cycles for new recruits. It's worth the investment.
9. Your best sales close starts with your opening. Set expectations as soon as you receive a potential prospect's application. Leadership is the critical key to successful closes. As the pros know, now is the time to take control of the process, or your candidate will! Chasing is wasting. If they don't follow your lead, they won't follow your systems and procedures. Emphasize open, honest communication and together decide whether your franchise opportunity is the right fit. Buyers will appreciate you are focused on their success and prepared to say "no" if they are not a match for your brand.
10. Culture and community accelerate growth. Today more brand leaders are moving toward holistic franchise environments embracing their corporate mission, customer channels, and community causes. Visionary CEOs are tearing down their departmental silos, replacing them with collaborative communication platforms that better serve their audiences. Emphasis is on transparency and accountability, with the intent to drive the success of their franchisees, employees, and brand. And to no one's surprise, it's working.
Steve Olson is a 30-year franchise veteran specializing in development performance. This is adapted from his #1 Amazon best-seller, "Grow to Greatness: How To Build a World-Class Franchise System Faster," available at www.growtogreatness.net. He can be reached at stevenolson@charter.net.
Published: September 15th, 2014
Share this Feature
Recommended Reading:
Comments:
comments powered by

Disqus
Franchise Update Media (FUM) is the trusted resource for the franchise industry. For 30+ years, FUM has been the leader in providing valuable...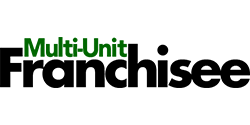 Published quarterly, Multi-Unit Franchisee Magazine is dedicated exclusively to Multi-Unit Franchisees. It delivers vital information and business...