The 3 Biggest Franchise Development Challenges for 2021
The best part of franchise events for us are the ideas people share at the roundtables –something we've been missing over the past year with live events canceled. But, in true franchising fashion, franchise executives quickly adapted to virtual peer groups and roundtables to keep collaboration going. Twice a month, FBR invites franchise leaders to our own roundtables to help folks continue networking. And since not everyone has the chance to join, we thought we would share the common themes being discussed in 2021.
With the pandemic came a jump in people out of jobs and access to cheap money. Many brands are experiencing full pipelines that led to faster growth in 2020 and 2021 than in 2019, but others are struggling to find candidates to continue growing the brand. Either way, sales is still a complex balance of education, relationship building, and moving people through your process.
Here are some of the challenges we tackled:
1) Finding quality candidates
Whether digitally or at expos, the consensus is that franchisors are seeing fewer leads in the pipeline, but higher quality in the connection rate and conversations. But everyone needs more leads to build those pipelines, so here's where folks are focusing their efforts:
Social media. Besides the usual tools (referrals, marketing to customers, their own website), franchisors are spending money on social media with an emphasis on providing content. Some have found success on LinkedIn, others on Facebook. It's important to know where your candidate audience is online.
Brokers… sort of. Franchisors are split on using brokers. While it is a big investment, those working with brokers felt it was worth it in markets where they don't have a big presence, or to scale more quickly. (Editor: For more on brokers, see the fourth article in this newsletter.)
Third-party reviews. Not to brag, but FBR's leads were mentioned several times. Our awards and lead generation are based on franchisee satisfaction and available only to award winners. (It shouldn't be news to most, but people care about data and third-party reviews before they make a purchase!) Clients share their FBR survey data to show transparency, speed validation, and close more deals.
2) Creating brand awareness and differentiation
Some franchise brands are trying to expand in areas where they aren't as well-known, while others are in a popular segment of franchising with strong competition for candidates. These are some of the tactics they're using:
Showcasing culture. Brands are putting their company culture on display to differentiate themselves. Potential franchisees are looking for a business they are passionate to build, and proud to be part of. If you have strong relationships with your franchisees and employees, share stories and data to support who they are potentially joining.
Addressing Covid up front. Talk about Covid's impact, including on your website. Candidates definitely want to know how the business was affected, what you did to help franchisees during the crisis, and what changes you made that are here to stay. Sharing this up front shows transparency and offers something for them to talk about more with you.
Publicizing support efforts. If you're offering innovative ways to help franchisees through challenges, make it public. Hiring is a significant challenge for many franchisees right now. So, for example, Donatos started on-the-spot "dinnerviews" to help franchisees attract job applicants.
3) Responding to longer deal lengths
Everyone has been dealt a lot of change this past year, and it's understandable this could make candidates more cautious or thoughtful about big decisions – like investing in a franchise. It's your job to help educate them, to work through whether they are the right fit for your brand and you are the right fit for them, while at the same time balancing that with your quota for 2021. Here's are some of the ideas franchisors shared to shorten the sales cycle:
Again, acknowledge Covid's impact. Talk about the impact on your franchisees, the brand, and your processes. Share data and franchisee stories or testimonials (even better on video!) to reinforce how you supported them through the uncertainty.
Set expectations. Some candidates are trying to negotiate fees or personal guarantees more often than in the past. Preparing your team on how to respond to these requests can help set expectations of what is non-negotiable.
Editor's Note: This article originally appeared as a blog on Franchise Business Review's website and is republished here with permission.
Courtney Stillings is Senior Client Consultant and Michelle Rowan is President & COO of Franchise Business Review.
Published: July 19th, 2021
Share this Feature
Recommended Reading:
Comments:
comments powered by

Disqus
Clayton Kendall provides franchise communities nationwide with comprehensive branded merchandise programs leading to greater brand exposure,...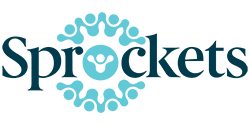 Sprockets is an AI-powered platform that helps franchisees maintain healthy staffing levels and improve employee retention. Our sophisticated...