The Winner's Column
By Eddy Goldberg

As savvy franchise companies continue to flourish in a challenging economy, FUSR continues to bring you good news each month, highlighting brands that are adding units, increasing comp store sales, striking deals with investors, innovating, and continuing to grow, whether domestically or overseas. To be considered for next month's Winner's Column, please send your positive news to eddyg@franchiseupdatemedia.com.
Charley's Goes to Brazil
Charley's Grilled Subs is set to open its first restaurant in Brazil this month. Flavio Carvalho, the regional developer, has signed a master agreement that will bring five Charley's to Brasilia, part of the brand's plan to build 10 of its Philly steak sandwich units in Brazil in the next 5 years. Founded in 1986 with headquarters in Columbus, Ohio, Charley's has more than 400 locations in 44 states and 16 countries including Japan, Germany, the Dominican Republic, and Saudi Arabia, and is looking to pass the 500-unit mark by year-end.
Putt-Putt Is Back!
In 2004, Putt-Putt turned 50 and was showing its age. That's the year David Callahan purchased the ailing company with a plan to rebuild it. The rise in mega-parks and entertainment centers had proven too much for the miniature golf concept: the franchise had dwindled from several hundred locations in the mid-1980s to fewer than 70. When Callahan took over, the brand had basically stopped franchising and was struggling financially. Six years later, returning to the Fayetteville, N.C. area, the birthplace of Putt-Putt in 1954, the first redesigned prototype franchise opened in November 2010 in nearby Hope Mills. Today Callahan is looking to change Putt-Putt from a miniature golf company with different layouts, graphics, facilities, and attractions at each location to a true franchise organization with a consistent, tested, and financially successful prototype for new and existing franchisees. Round up the kids - or the grand-kids!
Big Game Brands Acquires The Original Italian Pie
Big Game Brands (formerly Raving Brands) has purchased The Original Italian Pie, a full-service Italian restaurant with 13 units that was founded in 1992. Big Game Brands plans to expand the concept across the U.S., focusing its efforts in the Southeast, starting by opening a corporate store in Charlotte and a new franchised location in New Orleans. Growth plans are targeting 25 locations by the end of 2012. "After launching concepts such as Moe's Southwest Grill, Mama Fu's, and Planet Smoothie, we understand what it takes for a concept to be successful in an ever-changing environment," said Daryl Dollinger, president of Big Game Brands. The company is a global franchise incubator of fast-growing concepts, whose other brands include Monkey Joe's Parties and Play, The Flying Biscuit Cafe, Cowlicks Yogurt & Floats, and the Penguin Drive-In.
Del Taco Opens 15th Unit in Metro Denver
Del Taco opened its 15th restaurant in the Denver area in April, at 43 Union Blvd. in Lakewood. The new unit is owned and operated by franchisee Mountain Del LLC, which also has six other Denver-area Del Tacos and three more in Colorado Springs. Founded in 1964, Del Taco operates or franchises more than 520 restaurants in 18 states.
Jersey Mike's Subs Opens 50th L.A. Area Sub Shop
Jersey Mike's Subs opened its 50th store in the Los Angeles area, on the Hollywood Walk of Fame at Sunset and Vine. The brand opened its first California store in 2003 in Camarillo and now has 27 individual owners employing nearly 600 people in the L.A. area. The latest store is the third for Jersey Mike's owner and former TV producer and agent Lloyd Weintraub. Started at the Jersey Shore in 1956, Jersey Mike's serves Northeast-style subs on fresh baked bread and has more than 500 stores open and under development nationwide.
Flip Flop Shops Inks 30-Shop Master Deal for Canada
Doug Kingston, a Langley, B.C., businessman, has signed a master franchise agreement with Flip Flop Shops to open 30 shops across Canada in the next 10 years. The brand already has three locations in Canada (Vancouver, Edmonton, and Kelowna, B.C.). Kingston first entered franchising as a master franchisee for Wine Kitz, a consumer wine-making business, then moved on to EB Games and Lids, where he was a district manager for 10 years. Founded in 2004, Flip Flop Shops began franchising in January 2008 and has nearly 40 shops open and 60-plus in development, with plans for5 236 by 2013.
Freddy's Frozen Custard & Steakburgers Passes the 50-Unit Mark
Victorville, Calif., is home to the 50th location for Freddy's Frozen Custard & Steakburgers. John Pflughoft is the franchisee for the Victorville store. The Wichita, Kansas-based brand is on a growth spurt, with 10 new stores in the past 8 months. The day after opening its 50th store, Freddy's tripled its store count from three years ago with the opening of its third store in the Denver market. In 2010, the company exceeded its goal of $50 million in annual system-wide sales, and in the first quarter of 2011 saw increases in system-wide same-store sales in most of its locations that opened before 2010. Co-founded in August 2002 by Scott Redler and Bill, Randy, and Freddy Simon, Freddy's opened its first location in Wichita in 2002 and began franchising in December 2004.
Two New Blimpies for Long Island
Patrick Conlin, Blimpie area developer for Long Island, N.Y., has two more Blimpie franchised restaurants scheduled to open in the next 60 days. Blimpie franchisee Vishnu Patel is co-branding within an existing Häagen-Dazs in Deer Park, and Nasim Patel and Javid Dal will open a new Blimpie in Carle Place in a former Quiznos location. These two new Blimpies are in addition to three franchised stores Conlin recently opened (Deer Park, West Babylon, and the Smith Haven Mall in Lake Grove). He plans to open five more by year-end.
Blueprint 47. To celebrate its 47th anniversary, Blimpie is offering military veterans a reduced franchise fee through its "Blueprint 47" program, which reduces the franchise fee from $18,000 to $47. The first Blimpie opened in 1964 in Hoboken, N.J., and has nearly 1,000 franchised restaurants across the U.S. In 2006, Blimpie became part of Scottsdale-based Kahala Corp., which has a portfolio of 12 QSR brands.
Mama Fu's Inks 6-Unit Deal in Southwest, Unveils New Prototype
Mama Fu's Asian House has signed an area development agreement for six restaurants in New Mexico and El Paso. The Asian "flex-casual" concept signed the deal with Mama's Alamo LLC, a San Antonio-based restaurant development group with more than 70 units across 7 states, and whose brands include Buffalo Wild Wings, Smashburger, and Little Caesars. Managing principals Allen Jones and Brian Padilla will be responsible for executing the agreement and developing Mama Fu's in El Paso and in several cities in New Mexico, including Albuquerque, Santa Fe, Farmington, Rio Rancho, and Las Cruces. Randy Murphy, president and CEO of Mama Fu's, said the deal is the fourth for Mama Fu's since late 2010. He plans to open 130 over the next five years. The company currently has 13 locations open and operating. The Austin, Tex.-based Murphy Adams Restaurant Group purchased Mama Fu's Asian House from Raving Brands in March 2008.
New prototype. With the growth of off-premise sales (take-out, delivery, and catering), the brand has developed a new prototype with a reduced footprint (3,000 to 2,500 square feet) and number of seats (94 to 82). "Over the years, our off-premise revenue has grown to more than 40 percent of system-wide sales, and the new prototype allows us to further enhance our unit-level economics," said Murphy. The new prototype is expected to reduce start-up costs by $50,000, and ongoing occupancy and utility-related operating expenses by $2,000 per month, on average.
Woof Gang Bakery Adds Two More in Florida
Orlando-based Woof Gang Bakery is opening two new stores in Central Florida, giving the concept a total of 21 franchise locations across Florida, Georgia, North Carolina, and Texas. The brand has also introduced full- and self-service grooming and doggie day care to many locations. Southwest Orlando residents and sisters Toni Hauck and Pam Lusczakoski are the franchise owners of the new store in the Orlando suburb of Dr. Phillips. Orlando residents Bill and Sandy Walker, along with their daughter Ashley, are the franchisees of the new Woof Gang Bakery in Winter Park.
Charles Schwab To Enter Franchising?
In a move to expand its market presence, Charles Schwab announced it is seeking independent brokers to open offices and operate under the discount brokerage's flag and rules. Details are still not clear whether the new venture will be an actual franchise or something close to it. Charles Schwab said the company hopes to launch the program in the third quarter. The company currently has about 300 employee-operated branches and client service centers.
Funding & Finance
Ground Round Is Back, Too!
The Ground Round Independent Owners Cooperative (IOC) made its final bank payment in April to become debt-free. In 2004 franchisees raised nearly $5 million in cash and financing to acquire their brand and franchise rights. "What began seven years ago as a move to save our brand has become a compelling franchise model with a brand that's well-known and can still compete," said Gary Serino, treasurer and CFO of the franchisee-owned cooperative. He says overall comp sales in 2010 were even with the year before, with more than half of the restaurants seeing increases and four posting record sales. New restaurant growth is also returning. Several deals are in the works, including four with signed LOIs scheduled to open later this year. And the coop has launched a second brand: the first Ground Round Sports Grille opened in Augusta, Maine in December.
New franchise partners can join the brand with a traditional franchise agreement and fees, or they can purchase a Membership Share and enjoy the same preferred terms and vested interests as the founding franchise members. Presently 100 percent of the brand's franchisees also own a Membership Share. "We've become a cohesive group of franchise owners who are all mutually committed to our role as caretakers of our brand, and we share a vested interest in its growth," said John Scharnweber, a franchisee and board member. The franchise offering includes no requirement for multi-unit development or to contribute to a national ad fund, flexible 5- or 10-year term options, and automatic, annual renewals thereafter. "Our franchisees are more in control of their short- and long-term destiny with our brand," said Jack Crawford, president and CEO of the brand. Based in Freeport, Maine, Ground Round has 24 restaurants in 10 states across the Midwest and Northeast.
Doc Popcorn Reports Record 1Q Franchise Sales
Doc Popcorn PopShop, PopKiosk, and Mobile PopCart locations are popping up across the country in shopping malls, stadiums, and other entertainment venues. In the first quarter of 2011, Doc Popcorn awarded 9 franchise agreements representing 60 new units, both records for a single quarter for the brand, which began franchising in mid-2009. Five of the nine franchise agreements are "Empire Agreements," which provide franchisees the opportunity to open 10 units. The new deals are in New Jersey, Maryland, Alaska, Missouri, and Rhode Island. Additionally, the brand recently signed its first area developer agreement for new units in New York, New Jersey, Maryland, and Washington, D.C. The company, which has awarded more than 30 franchise agreements, now has more than 100 new locations under development nationwide.
Massage Envy Joins FAF/Bancorp Franchise Lending Program
Massage Envy's new and existing franchisees will have access to $25 million of development capital - $10 million for new franchisees, $10 million for existing franchisees expanding within their markets, and $5 million for the transfer of current centers to new owners - thanks to the franchisor signing on with the franchise lending program created by Franchise America Finance (FAF) and The Bancorp Bank. "Since the inception of its franchise lending program in April 2010, FAF has allocated more than $200 million for franchisee financing for member franchise systems," said FAF's CEO Ron Feldman. Massage Envy is one of only 30 franchises that will be selected for this program. FAF, The Bancorp Bank and Massage Envy worked together to create the qualifications prospective franchisees must meet to gain access to the capital. Massage Envy experienced record growth in 2010 with 43 new locations and 166 spa conversions. Today the company has more than 670 Massage Envy and Massage Envy Spa locations in the U.S., with nearly 1 million members. Founded in 2002 and based in Scottsdale, Ariz., the company plans to continue to expand in markets across the U.S., as well as throughout Canada.
Jamba Juice Refranchises 41 More; Signs 40-Unit Philippines Deal
Jamba Juice has completed its refranchising initiative with the sale of 41 stores in the Chicago/Minneapolis markets to J J Maa Inc. Under the program, started in May 2009, the company has refranchised 173 stores, exceeding the original goal of up to 150, primarily outside of California. In conjunction with several of the refranchising transactions, Jamba entered into development agreements for an aggregate of 52 additional new stores, as well as commitments to refresh and refurbish some mature stores.
Jamba also has signed a master development agreement with Max's Group of Companies to develop 40 Jamba Juice locations in the Philippines over the next 10 years. The first is scheduled to open in late 2011. Max's operates three brands in the Philippines: Max's Restaurant (a casual dining restaurant chain founded in 1945, which has more 100 locations), Max's Corner Bakery, and Krispy Kreme Philippines. In total, Max's has 120 restaurants in the Philippines and nine in Canada and the U.S. In addition to expanding into its second international market, Jamba, which now has 436 franchise stores operating, expects to add up to 50 to 70 new domestic traditional and non-traditional franchise locations this year.
School of Rock Gets $3.5 Million More from Sterling Partners
School of Rock has received an additional $3.5 million investment from its financial sponsor and majority shareholder, Sterling Partners. The brand will use the funds to accelerate its expansion. Its first "school" opened in 1998, and its first franchise in 2005. Today School of Rock operates 69 schools in 25 states and Mexico, with two new locations coming this summer in Port Jefferson, N.Y., and Annapolis, Md. Sterling Partners is a 25-year-old private equity firm with approximately $4 billion of assets under management.
ActionCoach Wants 100 Vets for New, $7.6 Million Incentive Program
ActionCoach has launched "Free Franchise for the Forces," a program that could award $7.6 million in franchises to 100 eligible veterans in selected U.S. states. Under the program, ActionCoach will waive its $50,000 franchise fee and its $26,250 training and tech fee for as many as 100 qualified veterans. The six-month program, which started May 1, seeks to recruit veterans honorably discharged from the U.S. Armed Forces. Candidates will be liable for ongoing royalties and marketing fees, as well as travel arrangements to and from Las Vegas, where training will take place in September and October. Founded in 1997, ActionCoach has more than 1,000 offices in 34 countries.
25 Fatburger Franchises Auctioned Off
An auction of 25 Fatburger franchises in Calfornia and Nevada brought in $7.35 million. The sale was conducted by National Franchise Sales on April 21st in Newport Beach, Calif. Thirty-four qualified bidders competed for the restaurants. The 13 units in Nevada were awarded to David Talla (3 units), Han Kim (5 units), Badih Mouannes (3 units), and Don Berchtold (2 units). In California, 2 units were awarded to Momentum Partners Inc., and 10 units in Southern California went to a group led by Adam Levin. None of the units are being debranded, said Alan Gallup of auctioneer National Franchise Sales. "Fatburger is a 60-year iconic brand with a significant following. Despite interest from several national and emerging chains, the units clearly had more value as franchised Fatburger locations and going concerns than as conversion locations."
Chipotle Reports Strong 1Q Results
First quarter 2011 revenue for Chipotle Mexican Grill increased 24.3 percent to $509.4 million compared with the previous year's' first quarter. Other year-over-year results: comp restaurant sales rose 12.4 percent; restaurant-level operating margin was 25.2 percent, a decrease of 90 basis 
points; net income rose 22.6 percent to $46.4 million; and diluted earnings per share rose 22.7 percent to $1.46. Chipotle attributes its comp sales growth to increased traffic. G&A costs were 6.3 percent of revenue, down 10 basis points from the previous year. During the quarter Chipotle opened 12 new restaurants, including one relocation, bringing its total restaurant count to 1,095. For 2011, the company expects 135 to 145 new restaurant openings and comp restaurant sales growth in the mid-single digits. Chipotle opened its first restaurant in 1993.
Published: May 13th, 2011
Share this Feature
Recommended Reading:
Comments:
comments powered by

Disqus
From lead generation to increasing sales, Hot Dish Advertising is the pro at getting your message in front of those who matter most--consumers...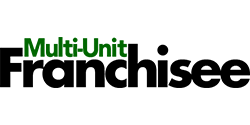 Published quarterly, Multi-Unit Franchisee Magazine is dedicated exclusively to Multi-Unit Franchisees. It delivers vital information and business...