The Winners' Column
Savvy franchise companies continue to flourish in this challenging economy. Each month FUSR will bring you good news, highlighting brands that are bucking the trend by adding units, increasing comp store sales, striking deals with investors, and continuing to grow - despite the economy.
6 Years of Positive Comps
<ul
Wingstop reported its 24th consecutive quarter of positive comp store sales, with an increase of 3.3 percent in its most recent quarter. CEO and President James Flynn said the company has achieved double-digit increases in 13 of those 24 quarters. During this six-year run, the brand has grown from 122 restaurants in 18 states to 420 restaurants open and 200 under development in 33 states. Wingstop was founded in 1994 and began franchising in 1997. Troy Aikman, former Dallas Cowboys quarterback, has been the chain's national spokesman since 2003.
Batting 1,000
Edible Arrangements has reported double-digit growth since January, including the addition of 28 new franchises in 13 states including Florida, New York, Texas, Missouri, Michigan, Massachusetts, and California. Founded in 1999, Edible Arrangements has 887 locations with a goal of 1,000 units by next year. "Even in a down economy, our company continues to grow," says Tariq Farid, founder and CEO.
140 Awarded in 6 Months
The Dwyer Group awarded 44 franchises in North America in June, setting a monthly record for the second time this year. So far this year, the company has awarded 140 franchises for its six residential and commercial service brands. EVP Robert Tunmire, who oversees the franchise development team, said the company is attracting entrepreneurs, people exiting big corporations, and indpendent service business owners converting to a franchise. The Dwyer group has more than 1,400 franchises wordwide operating under the brands of Aire Serv Heating and Air Conditioning, Glass Doctor, Mr. Appliance, Mr. Electric, Mr. Rooter, and Rainbow International.
200 Signed in 6 Months
RE/MAX International has added more than 200 franchises in the first half of this year to its global network of nearly 100,000 sales associates. Already operating in about 70 countries, RE/MAX has added four new ones in 2009: Bahamas, Brazil, India, and Jamaica. "We credit a lot of our success today to conversions - competing brokerages converting over to the RE/MAX network," said Dave Liniger, chair and co-founder. RE/MAX was founded in 1973 by Dave and Gail Liniger, who still manage the company's day-to-day operations.
Riding the Growth Express
BookKeeping Express, which began franchising about 18 months ago, has signed development agreements and opened offices in 10 states and across more than 120 territories. Currently, there are 16 BookKeeping Express franchise offices open and two corporate locations, with plans for more than 400 new territories. The company was founded in 1984 in California and grew to more than 150 locations through licensing agreements, but started franchising in January 2008.
Investment To Fuel Growth
Submarina California Subs announced a significant investment in the 65-unit sandwich brand by Kerensa Investment Fund 1, LLC. "In the current economic environment, we are proud of our record growth in the past two years," said Jeff Warfield, CEO of the 32-year-old sub chain. "We opened 18 new restaurants in 2008, and plan to open 20 more in 2009. The recent partnership with Kerensa enables us to build on this growth, financing the additional marketing and internal infrastructure necessary to increase Submarina's market penetration and brand awareness."
Published: August 31st, 2009
Share this Feature
Recommended Reading:
Comments:
comments powered by

Disqus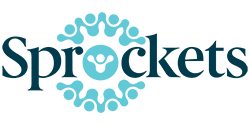 Sprockets is an AI-powered platform that helps franchisees maintain healthy staffing levels and improve employee retention. Our sophisticated...
More than 15 years of passion and fascination with the franchise system. Thanks to having met many Franchisees, today I can help new ones and those...