Using Technology To Reach Customers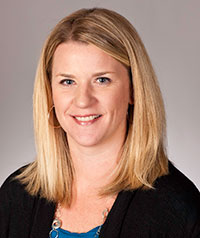 We asked Whitney Samuelson, director of marketing at Maid Brigade, to discuss how the brand uses technology in its marketing efforts to target and reach customers more effectively. Here's what she had to say.
Over the past several years, we have seen traditional marketing methods decline in effectiveness and increase the cost of acquiring new customers. In the past we were able to send out a direct mail piece or run an ad in the Yellow Pages and customers would come calling. Unfortunately this is no longer the case.
Because of this trend, Maid Brigade has made the shift toward using technology-based marketing to reach prospects in the market for maid service. Most notably, we use SEO and SEM to drive customers to our website to request service. As competition increases - from other national companies, as well as from local companies - it is crucial that we remain top of mind by maintaining a strong presence in both the paid and organic areas of the search engines.
We have also run both site and search retargeting campaigns to target consumers who are searching online for maid service or who have visited our website. Once a customer is on our site, we use live chat to communicate with prospects and drive them through the conversion funnel. In addition, we have experimented with a variety of online lead aggregators and online service directories. These technology-driven companies match prospects looking for service with companies able to meet their needs.
Regarding social media, we have recently started using a software platform that allows our franchisees to more efficiently and effectively manage their local social media campaigns on Facebook and Twitter. We want our franchisees to be able to connect and engage with their local audiences, and this tool allows them to do that. Maid Brigade has also developed customer relationship management software designed to facilitate communication with prospects during the purchasing cycle. The software automates many functions that contribute to booking prospects, which increases booking percentages and helps lower the cost of acquisition.
While we still believe strongly that a multimedia marketing mix is important, more and more we are relying on technology and the Internet to market effectively and efficiently to our potential customers.
Published: April 22nd, 2014
Share this Feature
Recommended Reading:
Comments:
comments powered by

Disqus
Conferences
InterContinental, Atlanta
OCT 18-21ST, 2021
Franchise Update Media (FUM) is the trusted resource for the franchise industry. For 30+ years, FUM has been the leader in providing valuable...
MFV Expositions and Franchise Update Media invite you to the Annual European Master & Multi-Unit Franchising Conference. Join industry leaders,...