Waxing the City: Rolling with the Changing World of Social Media
We asked Lori Shepard, Senior Director, Digital Experience at Waxing the City/Anytime Fitness how she sees social media changing and evolving - and how her brand is adapting and getting results.
With both of our brands, Waxing the City and Anytime Fitness, we develop close relationships with our customers. On our social media platforms, we hope to extend the services and advice that differentiate our brands online. For Waxing the City, we work hard to extend our vision, "To make everyone feel awesome," into the channel in an authentic way. Authentic is key. Whenever we post content, we use the filter of: "Would our technicians really say this? Is this valuable to our clients? Is this our voice?" Our customer interactions on social media are just as important to us as the hello they receive when they walk into our studios. Our mission is not confined to the walls of our studios. It's everywhere we are.
We understand that every time we post on social media we have an opportunity to syndicate our content and increase brand visibility and recognition. Each action we take increases our credibility and expertise. We take this seriously: our social media team is committed to service first and branding second. By operating as a personable, trusted, and empowering resource on social media, we significantly increase our chances of converting customers. To serve as a trusted resource and information destination on the topic of waxing and personal care, we focus heavily on content creation. If what we publish is engaging, then the likelihood of a conversion increases.
To measure our social media performance at Waxing the City, we take the time to align our goals with the proper metrics. For example, if our goal is to increase brand awareness, then reach and engagement are our metrics. If our goal is to increase service bookings, then we measure conversion rates. Taking the time to predetermine goals and metrics allows us to determine social media success. We consistently use our metrics to pivot our approach, and we have been able to test messaging effectiveness on social media to shift some of our farther-reaching, investment-heavy marketing efforts. We get really excited when something resonates with our audience. It's rewarding for our teams to be able to provide information that is valuable to our clients and build connections. We have a "best of" wall in our office (and a "worst of" wall, too).
To maximize our potential and spread the word about Waxing the City, we are constantly evolving in response to the ever-changing digital world. Not only is it an exciting channel, providing new ways to reach our consumers, it's a playground for marketers as a visible and effective way to "peel back the layers" of a brand and explore the nuances of our personality. What we learn here can reach outside the boundaries of digital strategy into the core business strategy of our brands.
Published: April 25th, 2016
Share this Feature
Recommended Reading:
Comments:
comments powered by

Disqus
Bring Order to Your Business. All-in-one management, print, and design solutions at your fingertips, on one platform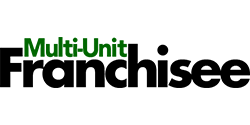 Published quarterly, Multi-Unit Franchisee Magazine is dedicated exclusively to Multi-Unit Franchisees. It delivers vital information and business...