We're The Leading Content Marketing
Agency For Franchise Brands
Founded in 1996, 919 Marketing Company
is an award-winning franchise marketing agency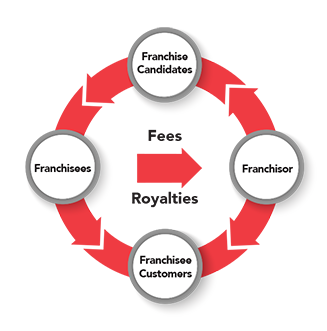 Our powerhouse staff of marketing and public relations strategists, television reporters and executive producers, videographers, graphic artists, copywriters, radio and music industry professionals create and distribute engaging content that tells your most compelling brand stories to franchise candidates and to the customers of your franchisees.
Our franchise marketing specialists focus on what most franchise brands need most — insightful brand strategy, national and local PR, and social media and digital marketing programs integrated with PR services, our proprietary process called social relations®. And we have the success stories to back it up.
We work with a diverse group of people within franchise brands; CEO's and other C-Level executives, marketing departments, franchise development teams, franchisees and even franchisee advisory committees.
For over a decade, our franchise marketing system has helped franchise brands grow in four ways:
Award more franchises
Help franchisees grow their business
Accelerate national brand awareness, interest, and engagement
Ensure brand strategy and messaging are aligned for sales growth and acquisition
We are passionate about developing breakthrough marketing campaigns for franchise brands.
We work with a deep roster of franchise brands, from emerging companies to category leaders. Ask us about the franchise brands we've helped solve a variety of franchise marketing problems.