Del Taco is Supportive & Responsive to Franchisees
Del Taco franchisees love being part of the nation's second-leading Mexican quick serve restaurant brand. The brand's unique variety of both Mexican and American favorites prepared fresh in every restaurant, are complemented with a focus on value and the convenience of a drive-thru. But franchisees also love the brand's skilled Field Marketing team who work right alongside franchisees in new and existing markets helping them implement marketing strategies and tactics that achieve their objectives.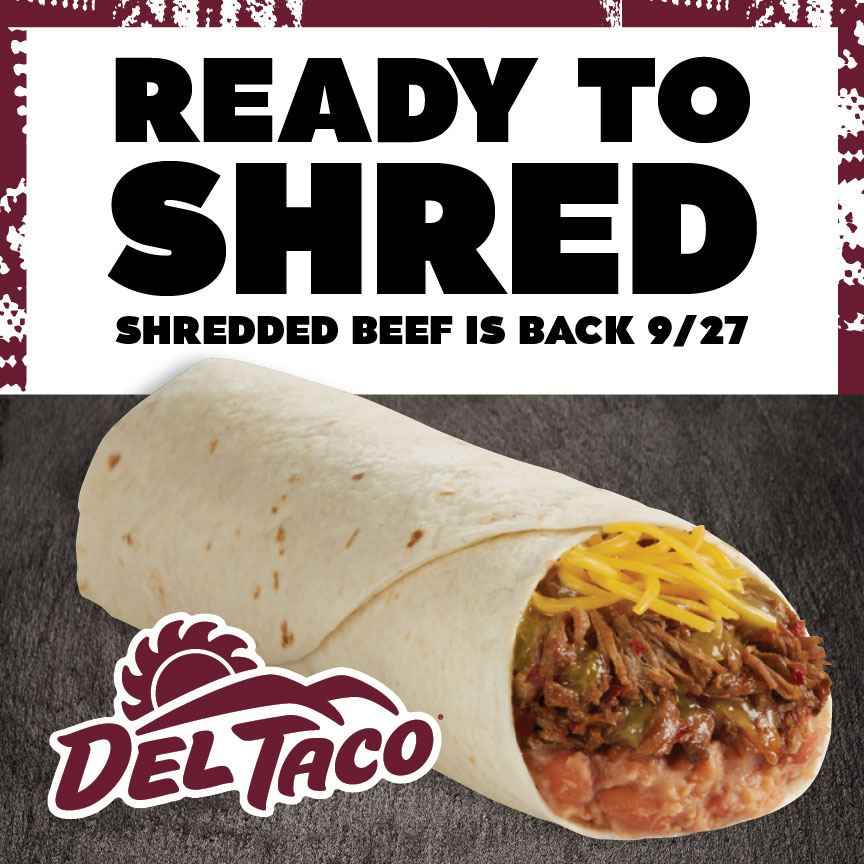 Del Taco's Field Marketing Managers span the country to help franchisees understand and implement the Del Taco brand and menu strategy. Each region is different and each program needs to be communicated in unique ways that appeal to that area. Field Managers are constantly focused on remaining in sync with the brand strategy while being agile enough to adjust to the needs of the local area.
"We are excited to partner with new franchisees that join the Del Taco family. We have a compelling brand story that delivers on our mission to be the leader in the QSR-plus space," says Brian Atwood, Del Taco's Director of Field Marketing. "When we introduce our high quality food served fresh at incredible price points to consumers in new markets they keep coming back for more."
When it comes time for a franchisee to open a new store, Del Taco's Field Marketing Managers are on the job. They assist franchisees with planning, creating, and deploying hyperlocal marketing initiatives through media channels such as TV, radio, out of home, print, digital, and social media. They are dedicated to coaching and mentoring franchisees and their teams all along the way.
The marketing team at Del Taco has created an unparalleled reputation for being responsive, collaborative and transparent in delivering the education, motivation and support that helps franchisees make their way into new markets and open new locations.
The brand promise remains ever in focus at Del Taco and its leadership is committed to continually promoting brand awareness to capture more guests, leveraging hyperlocal channels to build and embed location awareness, building a robust community engagement toolkit for franchisees, and delivering on its one-to-one data-driven marketing model.
Del Taco has been preparing fresh Mexican and American favorites at its restaurants since 1964. Today, Del Taco serves more than three million guests each week at its more than 560 restaurants across 14 states.
For more information about becoming a franchisee with Del Taco, visit http://www.deltacofranchise.com.
Published: September 24th, 2018
Share this Feature
Comments:
comments powered by

Disqus